19.12.2015
The inside details are well under way: I chose to use two long benches to make it possible to hide the batteries. Here is a hard working Shay (the grade is over 5% and the logs on the flat cars are real) going up a homebuilt loop.
This bug was built from a Lego MindStorm set (with a few parts borrowed from some other kits as well). This single tool will clean S, O, and G scale locomotives up to a length (without the tender) of about 20" overall.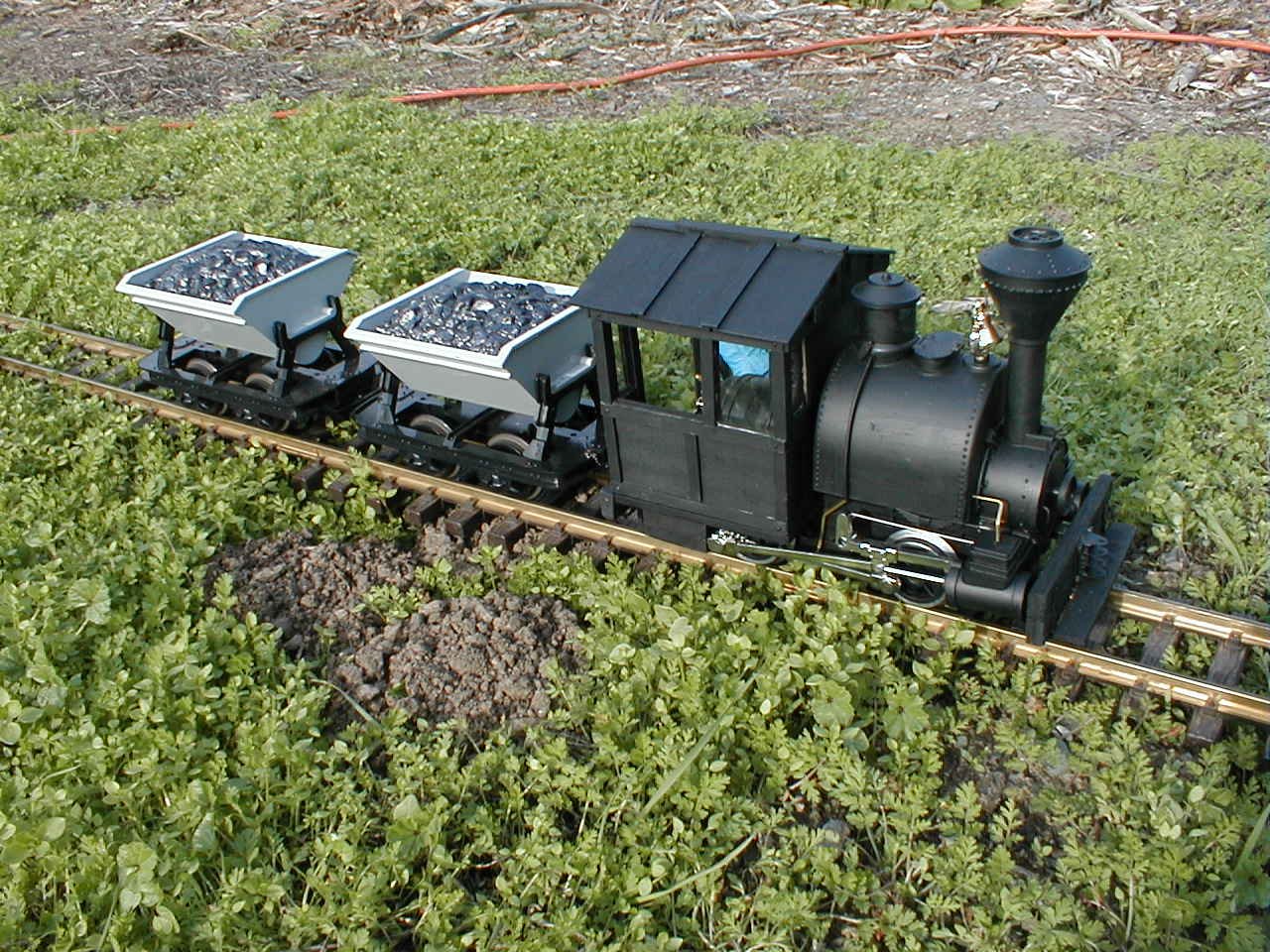 It uses an LGB diesel engine's power brick (one that comes in a starter kit, I think) with one axle removed.
I scratchbuilt a new cab out of wood (my first G scale board by board model ever!), added some new front and rear couplers (home made link and pin) and a few other details. You can see the home made front beam with its link and pin coupler (scratch built from brass).
Here is the story behind its funny shape: this engine was in a locomotive shed that caught fire and burned to the ground.