10.02.2014
I've got a question for those of you who are familiar with prototype electric railroads. Been enjoying this forum for some time, especially the generally high level of modeling and thought of the members. I have an interest in catenary wire and electric locomotives and have several models but no layout yet. Yeah , on sharp curves it takes a few pull offs and some playing around to get it centered. I think one of the reasons electrics aren't as popular here is the fact of hanging catenary. Over on the MR Forums, Chuck (TomikawaTT) had some interesting comments about Japanese electrics. As always, we get as much out of your in-process photos as we do the highly polished "all done" shots!
Other than that, there were a few derailed cars and other things out of place, but overall things turned out better than I had expected.
I weathered a couple of Atlas 50' plug door boxcars recently and placed them into service on the layout.
Did the use of pantographs dictate the use of catenary suspension of the trolley wire, or was single wire also in use? That's the problem with to many railroad interests, you forget half the time where you saw something.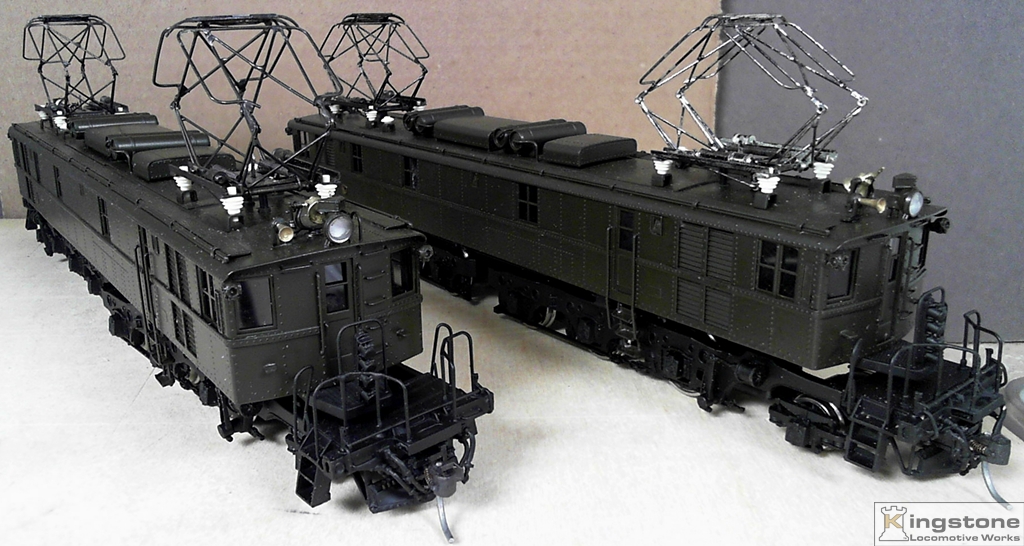 One described construction of a scale pantograph and the other was on constructing catenary. I used pantographs on my O scale layout with trolley wire and they were ok but it was a pain to work on the track or switch cars under the wire so I went back to diesel for the next layout.
All German stuff, looks well made and evidently they've been doing it for 50 years or so. In general, there seems to be a quiet background of interest in electrics, but the overhead is what holds most enthusiasts back. I was at work at the time, but when I returned home in the wee hours of Friday morning, I ventured into my train room to see what the damage was. I can recall, I think, of one or two photos showing single wire but I'm not sure about that. Turns out the Sacramento Northern as well as the Chicago, South Shore and South Bend used single wire. He wrote several construction articles for Model Railroader back in the 70's I believe. As a machinist I fantasize about making some stuff for myself, but at the end of a long day I can't wait to get out of the shop. The main reason for a catenary was its STIFFNESS so it would be more rigid when trains ran at high speed. I have several beautiful Marklin HO pantographs I purchased on ebay, waiting for this project.
He also did an article, don't have the article handy, on building a pantograph, although in O scale.
One of the things there that really impressed me were the big switching locos from Kennicott Copper I think.
The worst of it was a building which toppled onto some boxcars, tipping them and a shipping container over.
Monster size for a switcher it seemed, very blocky looking with trucks that looked like they were made from heavy plate. Some tools went to the floor, but a pin vice that was on my workbench, balanced on its end, is still there, balanced on end. The early motors were too huge to hang on the axles so that was their way around the problem. I'd like to use single wire for a planned layout featuring an electric line, and the thought of avoiding wire frogs and pole flipping on reversing moves seems attractive.
One thing driving me to electrics are that the prototype used small radii turns and a wild variety of equipment. With the larger relative wire sizes our models require, being stiffer as a result, it sounds like single wire would be both prototypically and practically ok.