29.04.2014
Chelsea, der Meatpacking District, die High Line, der Chelsea Market, der Gallery District, Greenwich Village, Washington Square, Soho, East Village, Nolita, Little Italy, Chinatown, Civic Center, Tribeca, der Financial District, das Woolworth Building, die St. Columbus Circle, das Lincoln Center, das Metropolitan Opera House, das Dakota Building, Central Park, Strawberry Fields, das American Museum of Natural History (Naturkundemuseum), die Cathedral of St. Fahrt mit der Fahre nach Liberty Island und Ellis Island und Besuch des Ellis Island Immigration Museums.
Der Geburtsort von Frank Sinatra, das Rathaus, Verfilmungsorte des Films "Die Faust im Nacken" (Elia Kazan, 1954), der Elysian Park (erstes Baseballspiel), das Stevens Institute of Technology, das Lackawanna Railroad Terminal, das Stephen Collins Foster Haus, das Haus der "Hexe von Wall Street", die Maxwell House Coffee Fabrik, die Church of Saints Peter and Paul.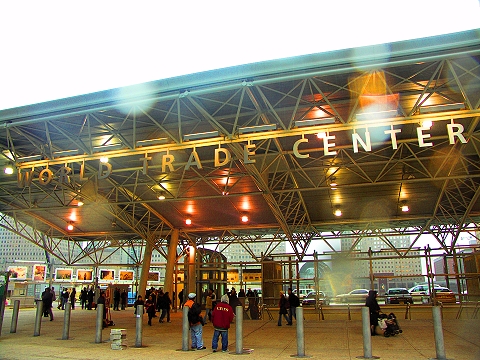 West Point, die Rockefeller Estate, die Union Church of Pocantico Hills, Philipsburg Manor, Sunnyside, Lindhurst, die Vanderbilt Estate, die Franklin Delano Roosevelt Estate, das Storm King Art Center, das DIA Beacon Museum, usw.
Patrick's Cathedral, das Rockefeller Center, Times Square, die New York Public Library, die Vereinten Nationen, das Chrysler Building, Grand Central Station, Macy's, Madison Square Garden, das Empire State Building, Little Korea, der Fashion District, Madison Square Park, das Flatiron Building, Union Square. John the Divine, die Columbia University, das Grab von General Grant, das City College, die Convent Avenue, Sugar Hill, die Sylvan Terrace, die Morris Jumel Mansion, der Martin Luther King Boulevard, das Apollo Theater, das Hotel Teresa, die Lenox Avenue, der Mount Morris Historic District, el Barrio, das Museum Mile, das Guggenheim Museum, das Metropolitan Museum of Art, die Frick Collection, die Madison Avenue. Open Tennis Center, das Queens Museum, Flushing, das Louis Armstrong Haus, Corona, Forest Hills, das American Museum of the Moving Image, Astoria, das Isamu Noguchi Museum, Long Island City, Queens Courthouse, P.S.
Paul's Chapel, die Federal Reserve Bank, Zucotti Park, Wall Street, das New York Stock Exchange (die Borse), das Federal Hall, die Trinity Church, Bowling Green, das Old U.S.