10.10.2013
A series of underpasses and street closings east of downtown represents the latest effort to seal off railroad corridors and take vehicle traffic over or under the tracks, while closing off other roads. Eliminating crossings by separating roads and rail lines with overpasses or underpasses is the best solution, but also the most expensive, officials said. Where officials can't eliminate the conflict, they are working to make drivers more aware of the trains, or to cut off access.
Five grade separations and five road closings are planned along nine miles of double railroad track, known as the West Belt, that extends from northside neighborhoods to southeast of the Third Ward. Funding for the project will come from federal, state, local and railroad sources, Crocker said, and potentially involves applying for a competitive U.S.
There have been a number of collisions, resulting in 27 injuries and one death, at rail crossings in Harris County since 2010.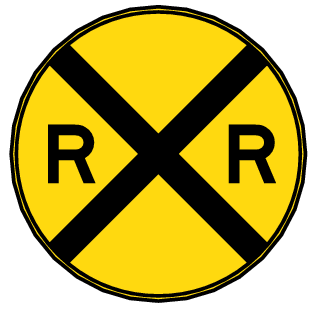 All of this is enabled by laughable "cost benefit analyses" that weigh the "benefit" of crossing closures in terms of the accident reduction without considering any "cost" other than $50,000 for the barricades, signing and striping to close the thing.
If this same methodology was used on all transportation projects, the Interstate highway system would have a 10mph speed limit. In addition to the changes at these crossings, there will be billboards put up to remind people that trains take a long time to stop, so you really ought to think twice about crossing a rail line if there's any question about your ability to make it safely. This is true if there's no alternative for miles, and it's equally true if there's an overpass or underpass a block a way. There used to be a nice quiet cut-through, Silver Street, that would take you from anywhere in the First all the way across Washington and down to Memorial.
You wouldn't think that would be something people would need to be reminded about, but it is.
But using Sherman you can keep going east, all the way to the Ship Channel, on a quiet, low-traffic, residential street.
It was a great way to avoid the jam-up on Sawyer Street, or the racetrack on Houston Avenue, where HPD cruisers regularly hit 50-60mph on the way to and from headquarters.
I think the effect is less pronounced west of Studemont, but that doesn't help anyone who used to bike on Silver. I sympathize with the folks in the East End, who have dealt with freight rail traffic for a long time.