01.08.2014
Our page for New York Transit Museum - MTA in Brooklyn, United States of America (USA), is not yet administrated by a Radiomuseum.org member.
The New York Transit Museum is a museum which displays historical artifacts of the New York City Subway, bus, commuter rail, and bridge and tunnel systems; it is located in a decommissioned Court Street subway station in the Brooklyn Heights neighborhood of New York City. On July 4, 1976, the New York City Transit Exhibit opened in the decommissioned station as part of the United States Bicentennial celebration, with one subway token for admittance.
The Transit Museum main entrance is located at the corner of Boerum Place and Schermerhorn Street.
The museum's mezzanine (upper) level contains the majority of the exhibits, restrooms, water fountains, a screening room, and even a dining space for visitors who have brought their own food or drink. On the platform (lower) level, two working subway tracks contain many historic examples of New York City Subway and Elevated railway equipment as a permanent display.
Most of the subway cars in the Transit Museum's fleet are operable, and museum cars are frequently used for subway excursions run by the Museum and New York City Transit on various parts of the system.
In addition to the subway cars stored in the Transit Museum, there are also some Museum cars that are kept in various subway yards and shops that are either awaiting restoration, undergoing restoration, or not currently being displayed. Please write to us about your experience with this museum, for corrections of our data or sending photos by using the Contact Form to the Museum Finder.
Also, there is a new, separate ADA-accessible entrance for those with physical disabilities. Artifacts from historic subway and bus operations, as well as NYC transportation, are on display. Preserved subway cars date as far back as the predecessor companies that came before the New York City Transit Authority, such as the BMT and IRT private companies and the city owned and operated IND. However, there is no area set aside for their permanent exhibition at the Museum, and therefore they are stored in various Bus depots around the city. Plans were to close it after the celebration, but it proved to be so popular that it remained open and eventually became a permanent museum.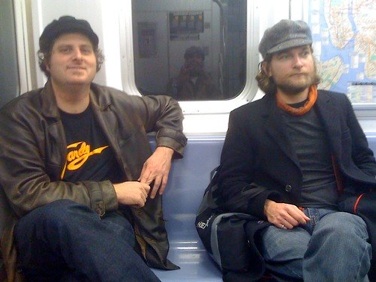 The Museum includes subway, bus, railway, bridge, and tunnel memorabilia and other exhibits including vintage signage, models and dioramas of subway, bus and other equipment, and lectures and seminars.
In addition to the subway cars, there is a large motor truck display, a working signal tower exhibit, and several other artifacts that highlight subway signaling, station signage, and station artwork. They are brought out for special events, such as the Museum's annual "Bus Festival," which is held annually in conjunction with the Atlantic Antic street fair. In the list (link above right) you find the complete listing of museums related to "Radio & Co." we have information of. The Museum also offers offsite programs which consist of guided tours of MTA facilities, subway stations, artwork and architecture, and New York neighborhoods, as well as opportunities to ride vintage railway and bus equipment.