07.04.2016
This file contains additional information, probably added from the digital camera or scanner used to create or digitize it.
If the file has been modified from its original state, some details may not fully reflect the modified file. Attention: About %80 of broken-missing video reports we recieve are invalid so that we believe the problems are caused by you, your computer or something else. Video is definitely there but it may take some time to load because of high demands to the servers. Saved from Scrap - Edward meets an old traction engine called Trevor, and tries to save him from scrap. Percy and the Signal - James and Gordon fool Percy into thinking there are such things as "backing signals".
Duck Takes Charge - Percy is having a hard time, so the Fat Controller buys a tank engine named Duck to do his work.
The Runaway - Thomas returns from the Works with a stiff handbrake that almost causes disaster when he runs away.
Percy Takes the Plunge - Percy wants to see why he is forbidden to pass the "Danger" board on the quay, but soon wishes he had not. Pop Goes the Diesel - A Diesel arrives in the yard and makes a fool of himself when trying to move some trucks.
Better Late Than Never - Thomas is held up by repairs on the viaduct and Bertie gives him a hard time, until he breaks down.
The Deputation - Percy is chosen to ask the Fat Controller not to send Donald and Douglas away. Thomas Comes to Breakfast - The Ffarquhar stationmaster gets a nasty surprise when Thomas crashes into his dining room.
Wrong Road - Gordon is mistakenly sent onto Edward's Branch Line, and is harassed by Bill and Ben. Edward's Exploit - Edward braves wet weather and a broken crankpin to bring some enthusiasts home. Thomas and the Missing Christmas Tree - The Christmas party is almost ruined when Thomas collides with a snowdrift while bringing the Christmas tree home.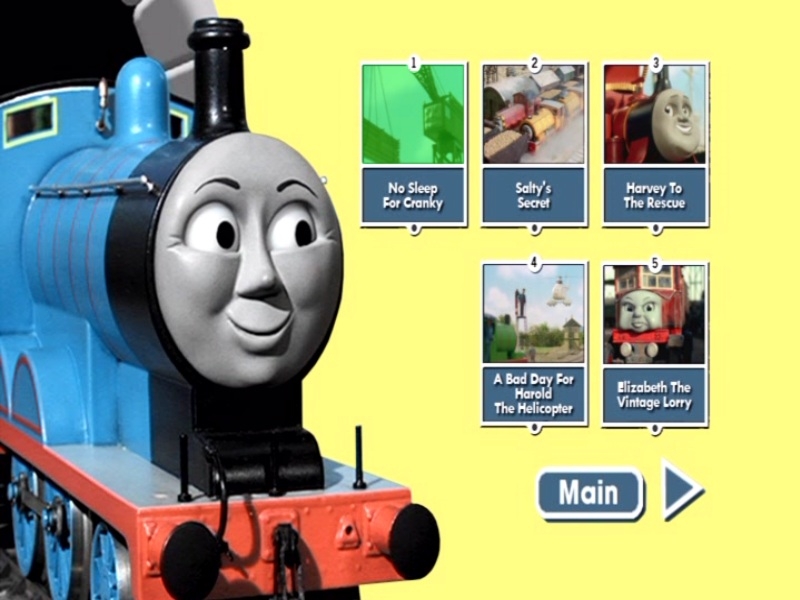 The Missing Coach was going to be an episode in this season, but it was cancelled and replaced by Thomas, Percy and the Coal. The Norwegian version credits Ringo Starr as the narrator, even though it was re-dubbed in Norwegian. Ringo Starr narrated all twenty-six episodes in the UK as well as sixteen of them in the US, with George Carlin later re-narrating all of the episodes for the US. However we also experienced that your browser may cause the problem if this is the case restart your browser completely and try again.