01.05.2014
In the traditional figure of eight, the 50 piece train set is perfect for creating your own little town.
I absolutely adore wooden trainsets, they are so strong and perfect for young children to hold and play. Tidlo is the new toy range from purveryors of fine wooden toys – John Crane, and we were thrilled to be sent one of their 50 piece Wooden Train sets to review from Helen at the John Crane Blog, all decked out in the new stylish Tidlo packaging. Will be brutally honest to start with and say that Thomas hasn't shown much interest in the set really. Although 50 pieces seems like a lot of hard work, the track itself is under 20 pieces and really easy and quick to assemble.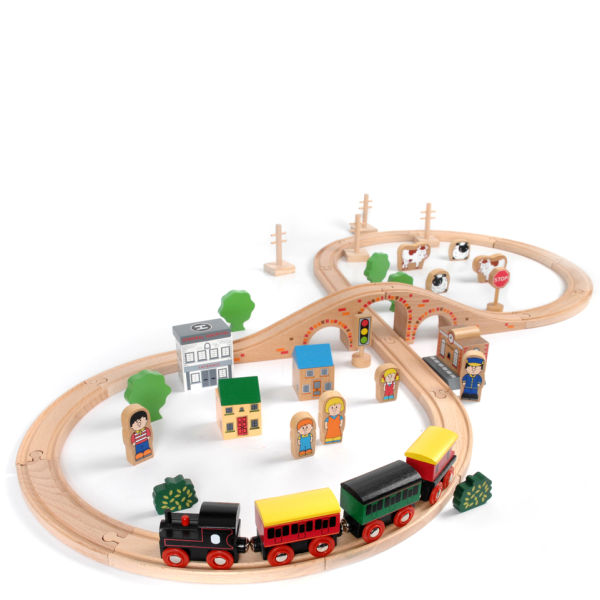 I like that the set is not just a train set, you also get lots of extras that make the set more realistic and special. All the pieces are really well made and beautifully painted, all pieces are very chunky and easy for toddlers to pick up and place where they want easily. This product includes items such as the train, carriages, buildings, bridges, trees and also people. I think he's trying to stamp his authority over being the big boy of the house at the moment, and probably feels that at nearly 6 years old this might be a bit young for him.
No instructions needed just look at the box to help you along, and the whole set is up and ready for playtime in under 5 minutes.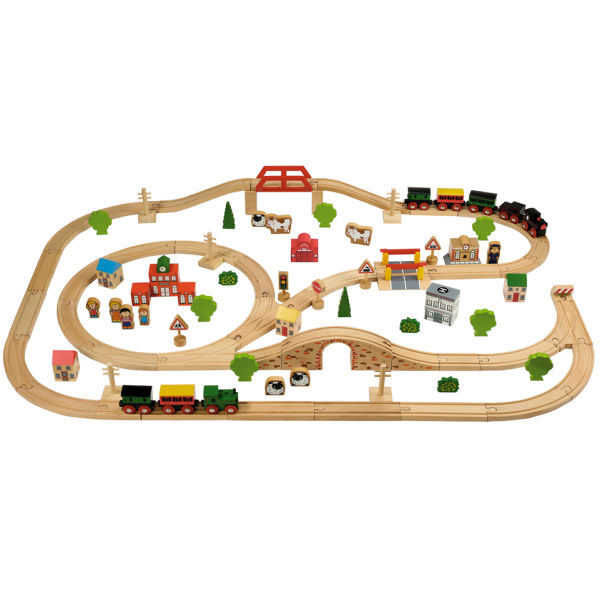 As well as playing with the trains, Jacob has enjoyed stacking all of the buildings on top of each other making towers and using them like building blocks. This set is beautifully made, fun and compact enough that it can be easily packed away and taken along with you (Jacob is insisting on taking it to his grans house tonight). The set can be used on the floor, table or on a play mat and is also compatible with other popular wooden train sets.