13.09.2014
Our Museum grounds are home to a variety of furry little critters, but the newest specimen weighs 10 tons. Track Cleared - The loading track was our station for the historic Member's Meeting runs with 1225. Trees Felled For Overhead - In July the Museum officers contracted with a tree service to clear the line on the West side of the grounds.
Ballast Spreader Under Construction - Ballast is necessary to hold track in place and to provide drainage for rain water. After years in the suburbs of Columbus, Shaker Heights Rapid Transit line car 101 is back with its running mates. Intercity Rapid Transit (last remnant of the NOT&L), Stark Electric (a branch of NOT&L), Cleveland Interurban R.R. Tours Are A Big Deal With Us - Last year NORM members spent 252.2 hours in public outreach activities. We now have a long-needed fireproof paint locker, wall bins for small fasteners and more cabinets for big items.
Since Ford fans have visited twice in a year's time, it was only fair we host a meeting of Chevy fans.
Summer heat waves met their match as NORM volunters readied the museum for train operation. As mentioned above, a step-up transformer has been constructed to power 1225's interior lights. Learning Stops - While the Museum was snowbound, several members were already preparing for this year's visitors.
After touring the display barn (highlights included a P&W Brill Bullet, 1870s vintage Stephenson mule car, Baldwin-Westinghouse steeple cab and a refrigerated box motor), we rode three beautiful restorations - the Red Arrow, PRC 3756 and Rio de Janero 1758- from loop to loop. In 1928, while operating on the Aurora, Fox River & Elgin, this car collided with a circus elephant. Operations - With public operation only a few years away, the need for a set of operating rules becomes more urgent.
The south track once used to store wheel sets has been removed, and the ground prepared for mowing.
Sadly, the Lake Shore Electric Museum (sucessor to Trolleyvile USA) folded over the summer. On August 16, 2009, in honor of Father McCarthy's generosity and friendship, a carbarn at Northern Ohio Railway Museum was dedicated to his memory as the John R. Virginia Voter 'Chooses' DeathWatch: LAPD Crushes the Running Man Challenge'Ugly' Women Will Defeat Trump, Former PA Gov.
That meant SHRT 101, the flat car loaded with overhead poles, and the spiker had to be spotted on the main some days before.
The trees- most of which were doomed by Emerald Ash Borer infestation- blocked overhead construction along the main track. Thanks to our dedicated members another rara avis in terra has come back to Northeast Ohio. 101 itself is mechanically intact, but needs the usual scraping and painting associated with wood cars.
In 1932 the Cleveland Interurban Railroad (Shaker Rapid) bought an Eastern Michigan Railway line car. Spared withering heat, track forces have made significant progress on the tangent track running along our (compass) west side.
Doors, steps, heaters and seat hardware were primed, and recieved a final finish as time and temperature allowed. To that end,volunteers are preparing recently deceased member Jim Smith's trolley layout for public operation. First, yard track 1 ahead of the Airporters was cleared by setting off the N&W caboose and moving the crane flat with "armstrong" methods. Like most modern transit cars, they use 32v DC batteries to maintain power for interior lights and auxiliary systems. For the 2011 season, barn tours will include "Learning Stops" - special wall displays highlighting a specific topic in trolley history. So volunteers are creating a rule book to govern car movements on track, and a motorman's manual to explain car operating procedures.
Though snow kept us from working on-site, some winter work was done at various members homes and as weather permitted. One volunteer managed the job, and brought the parts to NORM- at some risk to his van's supension. Like a sand blaster, this pneumatic device uses near-microscopic glass beads to remove rust, scale and corrosion from metal parts. It's an "outside cat" that needs body stabilization to arrest further decay pending restoration. The yellow locomotive spent many years handling covered hoppers at Holcim Dundee Cement in Independence, Ohio before Holcim recently purchased a new trackmobile. By the time you read this, our store and tour docents will have completed their 2012 orientation, and Saturday tours will be back.
Re-numbered 101, the car was used to maintain the Shaker Rapid's overhead under the Van Sweringen (CIRR) and municipal (SHRT) owners until 1966. With so much interest in static display, our museum is bound to soar when we begin operating. Ballast has been laid from the front switch north, while tie replacement and track leveling continue between the front and loading track switches. The interior got a much needed cleaning, which will make next year's work far more pleasant.
Though adequate as a stop gap, 2778's compressor doesn't really supply the air volume a heavy work car needs. After conferring early in the summer, museum officers decided the Archives needed expansion. This was done Old School using mechanical jacks to lift the rail, spike bars to pull spikes and tie tongs to move the heavy timbers. The dinner was a steak fry in the Plunkert building, so members passed the time with train rides before food was served.
The seat cushions are back, awaiting installation while seats, electric heaters and mounting pedestals are inspected and paint-prepped.
Informed by Jim's lifetime of experience documenting traction and urban scenes, the layout is an exceptional slice of life in the trolley era. On June 26th 1225 was set out much as it had been on Model T Day, making the perfect backdrop for a June wedding. Come see SHRT line car OX and CIRR (ex-Cleveland Railway) 1225, and watch the progress we're making on SHRT 303. Inside, the A end controller is now upright instead of leaning at a crazy angle and the motorman's brake valve has been installed. This avoids the flashing and brown outs traditional cars display when overhead power is disturbed going through breakers, de-wiring et al.
Deaf from birth, Jim's remarkable life included a childhood meeting with Helen Keller, a key role in founding the American Deaf Railfan's Association, and a passion for documenting traction in Pittsburgh, Cleveland and the Great Lakes states. The reports turned out to be original Interstate Commerce Commission investigations of three accidents that occurred on the Lake Shore Electric and Youngstown & Suburban interurbans between 1929 and 1933.
The signs - composed at home and via internet - cover topics from trolley track gauges to the role of minorities in transit.
While the cushions are being recovered, the frames will be needle scaled and painted and the floor will also be repainted. When the Seashore Trolley Museum obtained Trolleyville's trailer last year, they agreed to send us one they had had for many years.
This goal was achieved on the first Sunday of September when a Model T club visited our sprawling complex. The trip began on a beautiful sunny day as the bus (shrink wrapped in a great view of downtown Cleveland) headed east from Richfield on the Turnpike.
New Orleans Public Service 832 - the famous "streetcar named Desire"- and birthday PCC Philadelphia Suburban 14 were running, but time intervened before we could ride. The caved-in end with which it arrived at NORM was damaged at Trolleyville USA and never repaired. Interior rehab began when leather-covered cushions on the front seats were replaced with rattan wicker cushions. A credit card system was installed at the computer for the Museum store, and the computer itself has an Access system to keep track of volunteer work for the Northern Lights.
More recently (June) cars in the barn were shuffled to put SHRT 303 and 25 on Track 2, a more accessable place for work. Brookins, starting with four CLeveland Interurban Railroad (ex-Aurora Elgin & Fox River) lightweight interurbans purchased from the Shaker Rapid in late 1954.
Jobs as delicate as polishing electrical contacts and as rough as scaling rusty spring hangers have been done with great success. On one heroic July day a single volunteer primed and patched a myriad of holes and bare spots that had developed since the car was primed two years ago.
He received a reduced fare for being the resident priest on board and saying daily mass in the ship chapel. Realizing the switcher's days were numbered, an alert Museum member arranged for the locomotive's donation to the museum. Recognizing the limitations of this technique, volunteers are building a ballast spreader for the dump truck which will more envenly and widely distribute the stone on track. At that point the Ohio Railway Museum in Worthington narrowly out-bid NORM for the car, and it went south. And just to round out the picture, the Toledo British Automobile Club came this season, too.
Only the faithful Gehl front loader provided power assist, bringing ties from the south end of the property and taking old ones to the scrap pile to await re-use in other projects around the grounds. Boarding steps have been removed for rehab, and the treadles that allow automatic door operation have been primed. The L car was then coupled to the Illinois Central flatcar and the Cities Service tank car, and the whole string pulled ahead of the loading track switch.
All seat cushions are now at the upholsterer's being covered with black industrial Naugahyde. His extensive collection of films, slides and stills, and an equally impressive photo record of Cleveland theater marquees has been donated to NORM along with his model railroad. Each Learning Stop features a special winged symbol resembling the old CTS logo, to convey the spirit of a trolley stop.
Using our sturdy Gehl loader, members transferred the load to our Illinois Central flat car.
After a whirlwind tour of downtown Pittsburgh, members rode the Blue Line to Library, passing Castle Shannon and other landmarks seen in reference books and Blaine Hays presentations. On the ride home the group ate supper at a fine Amish-themed restaurant, then watched a PBS documentary on steam photographer O. Due to a lack of spare parts, some bad seat backs were replaced with parts whose damage is less obnoxious. Missing grab bars and their brass mounts were replaced with parts recycled from the leather seats.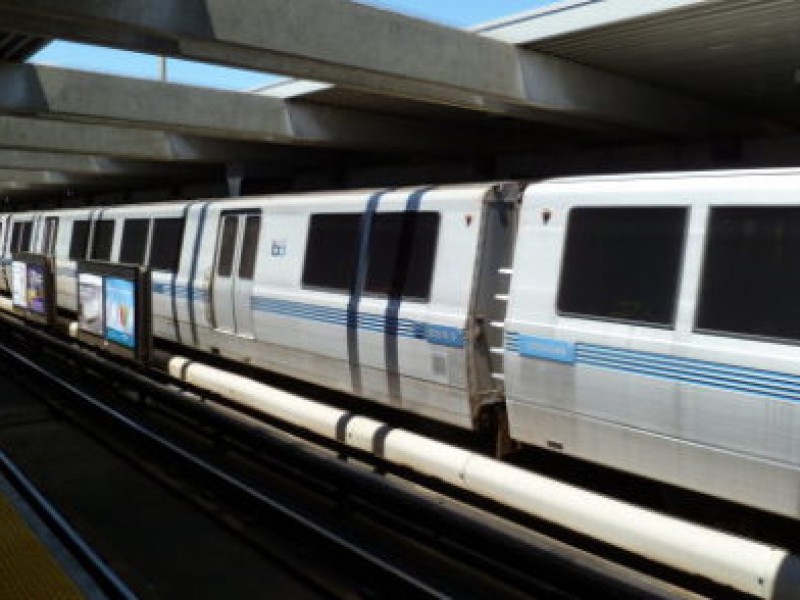 Meanwhile two PCC cars stored on the front siding for other museums have been scrapped, and desirable parts saved.
The collection is being auctioned, and NORM is bidding for cars of significance to Northeast Ohio. The motors are being test run on low-power current, and show every sign of being servicable.
Eventually vistors will see it in its original 1947 scheme - yellow with three green belt stripes. The loco, a diesel-hydraulic with GM 4-71 prime mover, fired up on arrival and made two short trips down the main. CIRR 1225 was coupled to CRC 0711 and pulled as a trailer for its first passenger service on NORM rails. This labor-saving device should speed up track construction and bring the day of operation that much closer.
Replacement glass has arrived, and work has begun on the Florentine pattern windows above the sashes. This December NORM bought the car from ORM, and the familar car moving ritual will begin again.
Throughout August, members installed shelving, sorted items and consolidated material from two smaller units into the large one.
Soon NORM volunteers will be undertaking the heavy lifting of erecting poles, rehabilitating and upgrading the track, and stringing overhead wire. Then 0711 showed its mettle by shoving the two freight cars - one laden with overhead poles - into the loading track. This is the nearest match to the original fabric, which seems to have been a kind of oilcloth.
When installed, the poles will support our Trolleyville bracket arms and then the trolley wire will be attached using our St.
Water wetted the comcrete walk in the McCarthy barn and a few treasures sitting on the floor were relocated, but no serious flooding happened. The "A" end is still open to the air, but the structure has been aligned square and much of the new metal work is in place. 21 the familar sight of a Silk Road low-boy trailer bringing a car to NORM for unloading was repeated, and Cleveland Railway 2318 arrived in the land of its birth. Variations included a fire chief's roadster with axe and siren, trucks and depot wagons, and a racer conversion.
Our faithful bus took us from Library to the museum, where Red Arrow car 66 conveyed us to the display barn for box lunches. After clearing out the dented metal and broken wood, metal structural plates were fabricated at NORM and an outside shop.
In its current location, the switch stand collides with Airporter 172's underframe equipment. In early July, a brake rigging pin broke, disconnecting the rear truck from the brake linkage. The tool was acquired when it was realized the device cost only slightly more than sending parts out for commercial blasting. He talked about and showed pictures from various trolley museums and trolley systems he visited during this trip.
While minor repairs are needed, the engine is fully functional- just in time, as the Whiting trackmobile is down with a bad clutch. 101 is in good overall and fair cosmetic shape, marred only by a possible burnt-out traction motor.
The new space will honor the donations by storing them with respect, so that researchers may use them.
These last two moves were made despite the rail made slick by tree fall - not bad for an 87 year old car without even a wheel slip light.
The ulitmate plan is to restore 2318 and return 1225 to its as-built streetcar state for operation together.
Of course member volunteers were there to show the car enthusiasts how we "trolley jollies" handle restoration for our collectables. The controller and brake stand are bent back, and will need to be re-plumbed before the end can be closed.
Weather permitting, stained upholstery and seat supports will be washed, and the wicker will get protective coats of varnish.
Outside, the crossing over Track 1 near the front man door has been improved with more steps and a hand rail.
With half its braking capacity gone, the car was again blue flagged so repairs could be made. As a fitting conclusion, the meeting ended with a beautiful Jim Smith collection slide show featuring theater marquees on trolley routes. Built by a member for only $5.00, the charger comes complete with instructions illustrated with beautiful photos. Shaker 25 and CRC 0711 were spotted for photo ops, giving the two modes of historic transportation a chance to appear side by side.
Now the main is clear for overhead construction and the overhead poles are accessable to hungry lift machines.