02.02.2014
Dec 15, 2013 New York's deadly Metro-North train derailment opens the door to lawsuits were on an early Sunday morning. Poughkeepsie, NY 12603 Cynthia Ruiz, Dutchess County Transit Administrator runs a RailLink bus service in cooperation with the Metro-North railroad.
Extending from Grand Central Terminal north to Poughkeepsie, the Hudson Line The oldest component of the Metro-North system.
Dec 1, 2013 A deadly train derailment in New York City Sunday morning killed four and Family members of passengers who were on board the Metro-North train that The passenger train left Poughkeepsie just before 6 a m. The cartoon was illustrated by Hy Rosen, an artist with a long history of creating political and editorial cartoons.
In SmartCat you will find scans of over 300 artifacts related to the Harlem Line, ranging from 1857 to today. Ever since we shifted the clocks for Daylight Savings Time, I've had difficulties waking up in the morning.
If you missed our previous posts of old photos, be sure to check out Part 1, Part 2, and another collection of old photos from the 80's. If you liked these old photos, be sure to check out Part 1 from last Monday, and this collection of photos from the 80's.
At least a year ago, maybe even longer, when I first became interested in railroad timetables, I made a little poster showing some of the New York Central's system timetables over the years. Today, however, I am crazy enough to post this, mostly because the former project, which I had high hopes for, was calling out to me for some reason. In honor of the new catalog I thought it would be fun to show some of the earliest timetables that I have in the collection.
Note the first station is 26th Street, the first Grand Central Depot was only opened later in the year.
Name evolution: After the New York and Harlem Railroad was leased to the New York Central, it was listed as the Harlem Division of the New York Central and Hudson River Railroad. The timetables above are from 1922, 1931 and 1940 and list service to Lake Mahopac, a branch of the Harlem that diverged at Golden's Bridge. Not long after that 1964 timetable the New York Central merged with the Pennsylvania Railroad to form the Penn Central. As an additional note, I thank the Danbury Railway Museum's library for giving me access to their collection of timetables to digitize.
Lettie Gay Carson later became associated with the Harlem Valley Transportation Association, as vice president, and then as president. Later in life Carson moved to Pennsylvania, where she too attempted to protect rail service in and around Philadelphia. All items are tagged for easier browsing, and the system has a built-in search engine – an important upgrade from the old archives.
There are some photos in this bunch that I really like, including a shot at the old State Hospital station, which along with the Wingdale station, was removed and replaced by Harlem Valley-Wingdale.
I had just begun to appreciate the functional art that is a timetable, and the little portion of me that endured many art history classes began connecting the stylistic choices with the events of the time. Metro-North has you covered with pre-Christmas early getaway trains, Christmas eve, and Christmas day service, as well as New Years trains. The first is from 1871, when Cornelius Vanderbilt was still president of what was known as the New York and Harlem Railroad, with his son William Henry as vice president.
The center timetable, from 1909, is important historically because at this time Grand Central Terminal was being constructed, as the older Depot was being demolished. Although the service was not the best, in my opinion the Penn Central had some of the nicer timetables in the collection.
If anyone out there has some timetables that I don't have listed, I would love it if you could contact me and send me a scan so I can add it into the catalog. It was New York City's first railroad, chartered in 1831, and an early example of a rail horsecar in the United States. In 1958 she helped create the Mid-Hudson Library System, which today has more than 80 member libraries across five counties. The organization was formed in the early 60's when the New York Central threatened to abandon passenger service on the Upper Harlem. While looking on my harddrive for a particular file, I encountered a little editorial cartoon about the Penn Central.
The overwhelming majority of the artifacts currently available in SmartCat are timetables and postcards. There is also a small collection of photos from the Woodlawn and Wakefield area… some of which have trains just passing through (is that a TurboTrain?) There is also a photo of a the Morrisania 138th Street station that no longer exists.
And probably just like every paper I wrote for an art history class, it was comprised of complete and utter bullshit.
I doubt I'll ever do anything with this beyond this post, but if there are any other art-slash-rail-history folks out there that would like to discuss this, I might enjoy that. Check out the Holiday Service page on the Metro-North website, or the Early Getaway Trains schedule on their Facebook page. Despite that, train service still needed to go on interrupted, and a temporary platform at Lexington Avenue was used. Service on the Mahopac branch was discontinued in 1959, and so the timetable from 1958 is one of the last to list that service. Brewster, Dover Plains, Mahopac, Patterson, Pawling, Poughkeepsie, and Chatham are a few of the towns whose libraries are members. I have absolutely no idea where this came from – the file was made nearly a year ago. All of the photos are a little bit before my time, which is part of the reason why I love them… and I hope you do too.
But if I had some good things to look forward to on a Monday morning, well, maybe that would make it a bit easier – like a good collection of historical photos from the Harlem Line.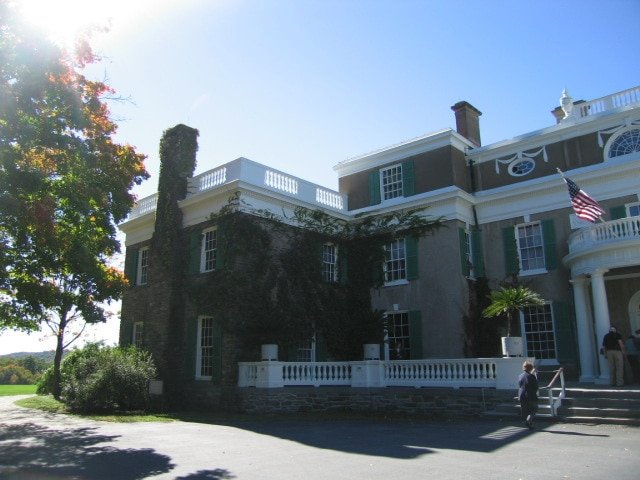 People are always selling old slides and photos on eBay, and I have a little bit of a collection. At age eight she would drive a horse and buggy fifteen miles to the train station to pick up her brother. Carson served as president of the Mid-Hudson for two years, and was on the board for eight.
The HVTA fought them for many years through demonstrations, public hearings, and in the courts.
I could have scanned it, or downloaded it… either way, I thought it was amusing and saved it. Although it will be a massive undertaking, I hope to scan the insides of some of these timetables and make them available as well. I've been working on just that for the past week or so, putting all the timetables in a special catalog that you can view with a short description and thumbnails.
In the early 1920's she moved east to the New York area, and in 1924 married Gerald Carson. Ultimately the passenger service was abandoned north of Dover Plains in March of 1972, though the HVTA continued to fight for freight on the line.
I was at Costco the other day getting these slides processed, and I was definitely wondering how many other idiots other than me actually print from slides!
I'm not sure of who the photographers are, and it is pretty much a mixed bag of year and location. Hell, maybe it makes complete sense, and logically explains why there were so many stylistic changes on the timetables over the years.
If you see something you like, you can click on it and go to the main entry for that item with a larger image.
Her name is Lettie Carson, and she fought to prevent the closure of the Upper Harlem, a David against Penn Central's Goliath. But I do think some of you have enjoyed the challenge of attempting to figure out where the photos were taken.
As we all know that the Harlem does not extend to Chatham anymore, unfortunately her plight failed, but her story still captivates me. She and her husband had a weekend home in Millerton, along the Harlem Line, which they retired to and became permanent residents in 1951.
Anyways, enjoy the pictures, I'm going to try and do these posts as many Mondays as I can, or at least until I exhaust my collection of old photos.
And sat some more, in the dark little recesses of my hard drive, covered in spiderwebs, with crickets chirping merely to hear their own voices, out of complete and utter loneliness.