02.05.2015
What inspired you to use Woodland Albums? I love the simplicity of the design & the quality of the materials used. What is the first thing that comes into your mind when you think of Woodland Albums? I think nature inspired, rustic yet with clean lines.
What type of clients do you think will enjoy these albums? Clients who enjoy holding their memories in their hands and appreciate great design. What inspired you to be a photographer? People and the ability to preserve a moment in time. Share with us your favorite image and why. My favourite image is of a bride just after her intimate forest ceremony. What is your most important objective when shooting? I plan out one thing that I want to work on while on a shoot. Whose work, photography or otherwise, are you inspired by and why? I'm inspired by a lot of people and places.
What is it you like the most about being a photographer? I love the freedom, both personally and creatively. If there was one thing you would want us to know about you, what would it be? I'm a wandering homebody. I teamed up with Katie from Simply and Forever to come up with a shoot that would transcend any season and provide the perfect palette for the heart of a wanderer.
Wizards of the Coast, Magic: The Gathering, and their logos are trademarks of Wizards of the Coast LLC.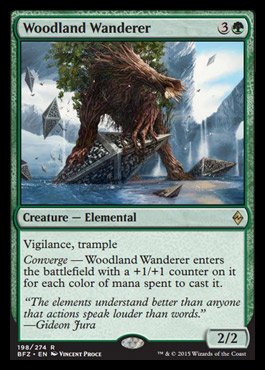 I love documenting the emotion of a moment and knowing that this will be something people look back on for years.
As I was finishing up my masters thesis in neuroscience, I found myself looking for something that moved and evoked me in way academics did not. I'm able to decide what I want to shoot, I make my own rules and choose to work when I want.
I've recently taken up pottery and I enjoy learning about mixing natural materials to make chemical reactions that give off specific glaze effects on clay. I love to travel but am equally as happy curled up on the couch listening to records and drifting in and out of sleep. And with Valentine's Day being right around the corner, we thought it would be fun to share this pretty watercolor wedding inspiration (which features hearts galore!) with you all today. There is nothing better than a beautiful, relaxed dress, lovely table setting and a wedding decor with such amazing flowers! We explored a bit of the surrounding forest and before we headed back I wanted an image of her alone.
Other than this mental plan, while on a shoot I try not to think too much about what equipment to use or what settings to have on. Watching how light filters through the trees or how wind kicks up dust and carries a bride's hair influences my shooting style. There are lots of sweet ideas to steal from this creative shoot that would work perfectly for a bridal shower, Valentine's Day brunch with your girlfriends, or a dreamy, romantic wedding celebration!
We loved the stained glass-like heart from the invite from Katie Kemp Stationery + Event Styling, so we went to a local glass shop and had them custom make a plexi-glass heart which I then used cellophane to make stained glass shapes, like in the invitation heart. This website is not affiliated with,endorsed, sponsored, or specifically approved by Wizards of the Coast LLC.
I accepted a job as a research analyst at a hospital for 9 months, to fuel me financially until I could head into self-employment and I haven't looked back since.
It just naturally comes to me and I can then focus more of my attention on moments & emotion.
My goal is to be a wall-flower, and just watch everything as it unfolds around me and capture what I find most intriguing.
I could also see myself doing something musically, similar to fellow Canadian Grimes, who oddly enough was also doing a degree in neuroscience before she became a musician. Staying true to myself has made me fairly successful in the short period of time that I have been shooting and had attracted the kind of work and couples I'd like to be working with. Also, Lilli Waters' conceptual portraiture is both dark and delicate and I enjoy exploring that side of photography.