Martin Jackson, Oklahoma Writers' Project Ex-Slaves [HR: (photo)] "De Ku Klux and de niggers fit at New Hope Church. All de darkies, dey love Doc, so dey would help him fer to git away from de Yankees, even though he was a Ku Klux.
De darkies killed some of de Ku Klux and dey took dere dead and put dem in Pilgrims Church.
Den dey sot fire to dat church and it burnt everything up to de very bones of de white folks. De darkies left most of de folks right dar fer de buzzards and other wild things to eat up. Kaise dem niggers had to git away from dar; and dey didn't have no time fer to fetch no word or nothing to no folks at home.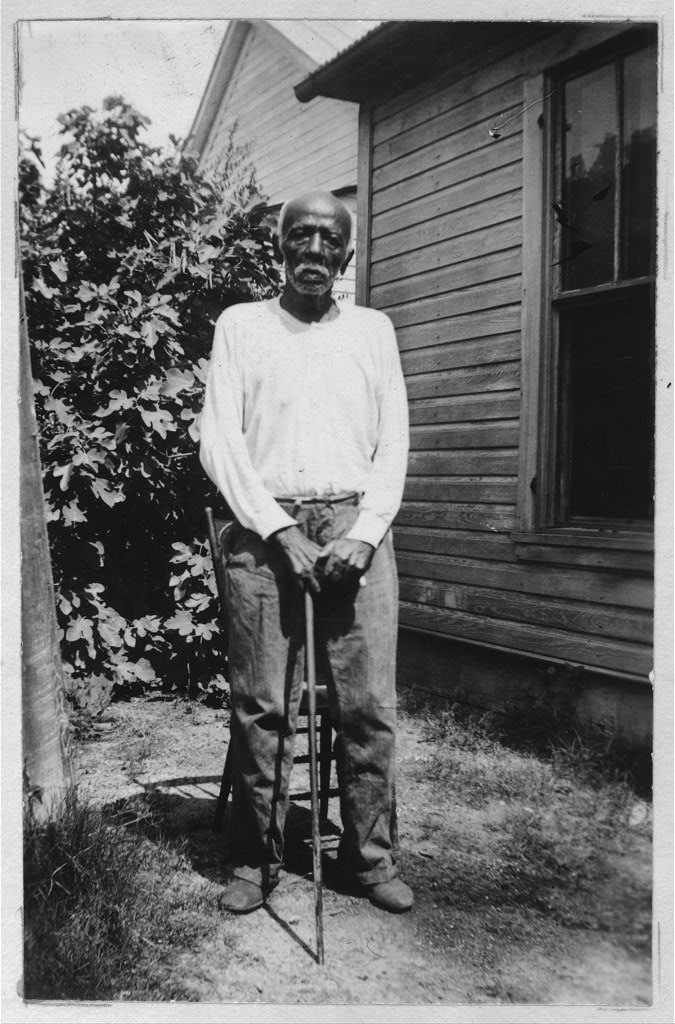 De Ku Klux took and shot him and left him lying right in de middle of de road wid a biscuit in his dead mouth.
Comments »