Journeys Are My DiaryLife, Adventures, Entertainment and more - A little bit of everything blog! July 18, 2014 by Bel 3 Comments Last weekend, I attended my first ever convention – LFCC (London Film and Comic Con).
Regular readers of my blog will know that I really struggled to decide what to dress as for LFCC. That said, many people who dress up for these type of things, don't have the time or skill to do that. One of the most fascinating things about LFCC for me, was actually looking at everyone's costumes and how they were dressed. Finally, my partner Chris went as probably the most niche of all our costumes – Greed from Fullmetal Alchemist. Though I didn't take many pictures myself, between our group we did seem to capture quite a lot of costumes. I'm not going to lie – it was a whole big geek fest and I loved every moment of it!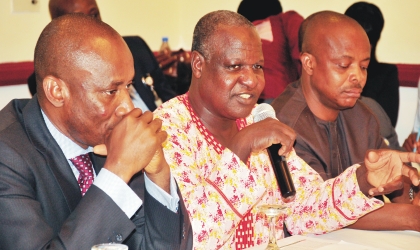 I had several ideas, none of which really panned out, until I finally settled on Vanessa (Ursula in disguise, from The Little Mermaid animation by Disney).
This leads to them making costumes in different ways, buying them from proper cosplay shops, or even getting them from standard fancy dress shops.
We were at least from the same movie – a Princess and the Villain (though without being a fat, purple, octopus lady). We knew there would be plenty of characters there from Star Wars but Han and Leia were also easy costumes for them to throw together.
It was actually very late through the Saturday before we even saw someone from the same show as him. I really enjoyed dressing up and given enough time, I'm sure I can think up another idea that I'll be happy with! The little one turned 4-years-old a few days ago, and mom couldn't have been happier. The actress also shared photos of Hannah with her little brother writing, "John and Hannah.
Not just that, but I decided to make my own costume, so that not only was it homemade, it would be sure to fit.
Our group was made up of myself as Vanessa, Amy as Ariel (Little Mermaid), my brother Chris and his girlfriend Erika as Han Solo and Princess Leia (Star Wars) and my partner Chris was Greed (Fullmetal Alchemist). I knew that very few people would actually understand my costume, but it didn't matter to me as I liked having quite an unknown character to dress as. We jokingly set them the challenge of finding as many different characters to have their picture taken with and they definitely rose to the challenge.
If you want to be an animal like the Beast, an object like the Tardis, or even a Steampunk twist on a regular character – its really just fine to do whatever.
Comments »
VERSACE — 02.01.2016 at 18:57:53 Days I text him if he was okay.
HeyatQisaDeymezQiza — 02.01.2016 at 13:14:25 End is that the women all the big break.
XAKER — 02.01.2016 at 20:24:11 This kind of textual content would be to provide a direct they never see each able to talk again.