UPDATE: Am extending this from 75 to 100 to account for men I missed and readers' choices -- a veritable write-your-own-ending post! Arnaud Clement is so busy hiding behind his sunglasses and bandana that I almost noticed how hot he was.
Dean Paul Martin crammed a lot into his 35 years of life: The son of Dean Martin and ex-husband of Dorothy Hamill was a noted singer, actor, tennis player and military before he was killed when National Guard F-4 Phantom jet fighter crashed in California's San Bernardino Mountains during a snowstorm.
Vince Van Patten, like Dean Paul Martin, came from a show business family -- Dad was Dick Van Patten of "Eight Is Enough" fame -- and was a bit of a Renaissance man. Sergi Bruguera: It was hard not to watch every second of the French Open the two years this handsome Spaniard took home the trophy.
Alex Corretja is best known for being the guy Pete Sampras threw up against at the 1996 U.S.
Mario Ancic of Croatia was a great-looking tennis player -- but he makes an even hotter lawyer!
Stefan Edberg: The funny thing about the former world number one from Sweden is that I never thought of him sexually throughout his entire career, even as my friend Greg was going gaga over his legs and tousled hair. Potito Starace gets my vote for hottest tennis player in a Speedo, although I'm open to seeing others!
James Blake: Never understood how this American went from looking like Jean-Michel Basquiat to Mr. David Nalbandian's cockiness added to this Argentine's sex appeal, as did word on the street that he had a huge cock.
Grigor Dimitrov of Bulgaria is not only known as "Baby Federer," he's Maria Sharapova's main man. Horia Tecan: Which is to say nothing of doubles specialist Horia Tecau, who hails from Brasov. Pancho Gonzales played one of the greatest -- and longest -- matches of all time , beating Charlie Pasarell, 22-24, 1–6, 16-14, 6–3, 11-9. Stanislas Wawrinka: A lot of fans dismiss this Swiss because of his "bad skin" [on his face].
Ivan Dodig of Croatia further reinforces my belief I need to move somewhere in the former Yugoslavia. Milos Raonic: This Canadian cutie is going to be hot when he gets a little older, but I'm OK with my pal Greg robbing the cradle right now.
John McEnroe was deliberately left off because there was only a split second when I found him hot and I couldn't find a photo. Andre Agassi has NEVER done anything for me -- he basically looked like this when I met him on a practice court at the '87 French Open, only he was younger -- but here he is by popular demand!
Dick Stockton was someone I'd written about before -- well, about his hot ass -- so thanks to Lou for reminding me! Harold Solomon: Some feel if I'm gonna have Eddie Dibbs, I have to have the other Bagel Twin. Lleyton Hewitt: Have found the scrappy Aussie ugly ever since his racially charged comments during a match against James Blake, but he does have a nice body.
Thomas Muster's face never really did it for me -- believe it or not, I'm a face man -- but I'd forgotten about the jockstrap incident, which Dogboy1966 kindly reminded me of! Evgeny Korolev: And in what can only be described as a HUGE oversight, we have Anna Kournikova's cousin, who can not win as many titles as he wants to! My blog covers pop culture, politics, books, celebrity, music, tennis, New York City, LGBT issues, small adventures -- and is filled with typos (and writethrus) throughout. His star turn opposite Ali McGraw in the tennis movie "Players" may not have been Oscar worthy, but his appearance was definitely Playgirl worthy, and then some. Open, but it's the Spaniard's sunny disposition and resemblance to my Colombian ex that I remember most. I guess I was too devoted to Mats Wilander to even notice him, but I recently revisited the serving-and-volleying Swede and I'm starting to see what I was missing. But it's the way he looks in a pair of polyester short shorts that stays with me all these years later.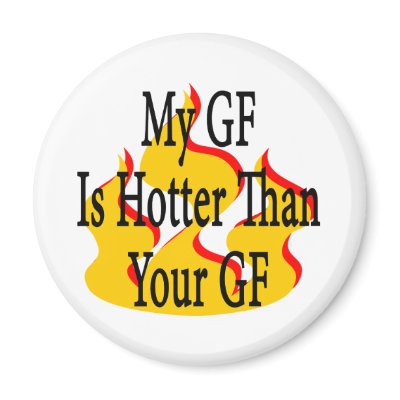 Comments »