In 1997, Glamour magazine published a story titled "30 Things Every Woman Should Have and Should Know by the Time She's 30." The list, written by Pamela Redmond Satran, was so popular that women started emailing it around, misattributing it to various female luminaries including Maya Angelou and Hillary Clinton.
What's on your personal list of things to have and know -- and possibly do -- before turning 30? Noting what a phenomenon it had become, the editors of Glamour created a book around it, featuring essays from (mostly) famous women on each of the items on the list. One old boyfriend you can imagine going back to and one who reminds you of how far you've come.
Something perfect to wear if the employer or man of your dreams wants to see you in an hour. The realization that you are actually going to have an old age -- and some money set aside to help fund it.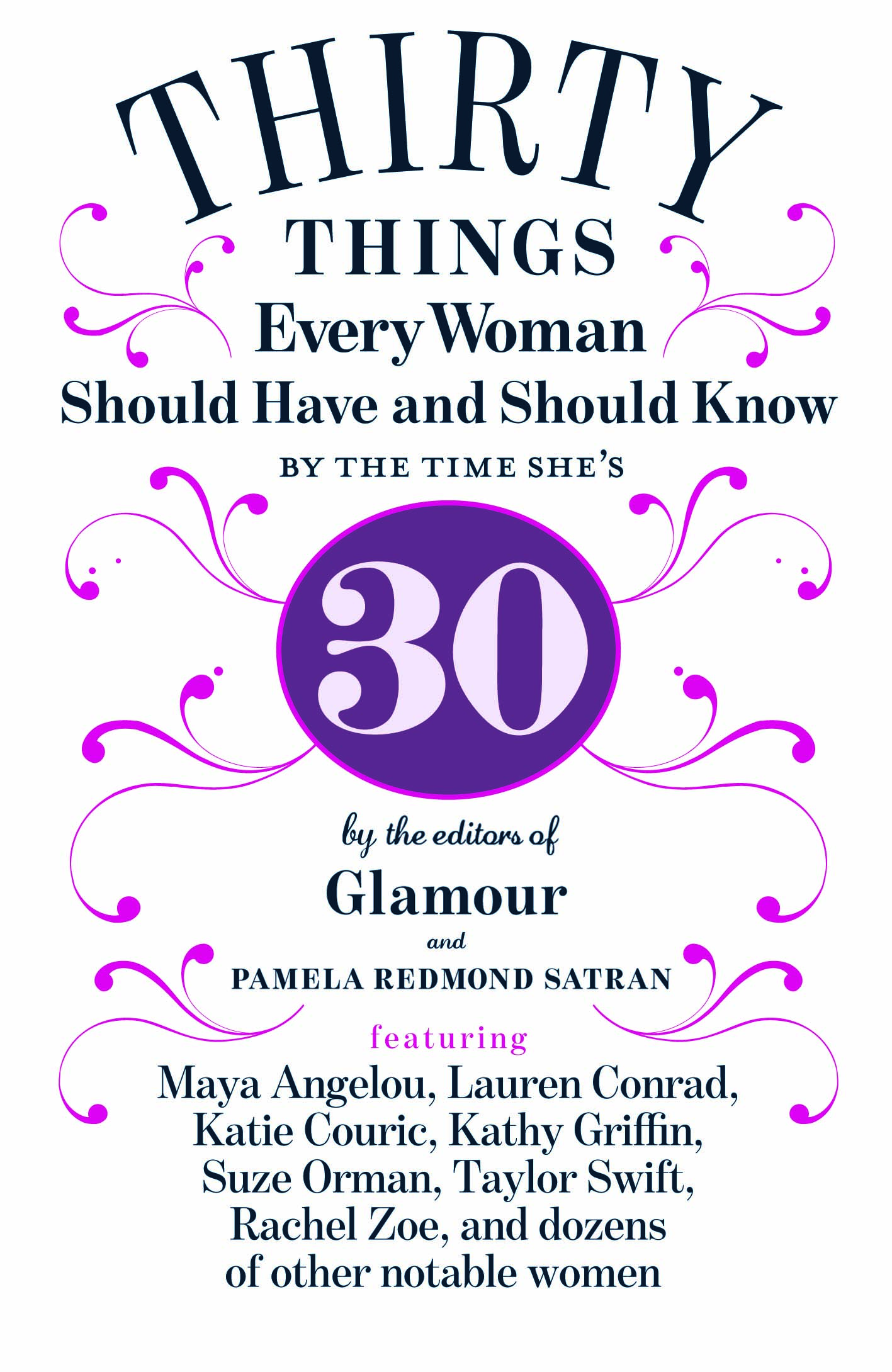 An email address, a voice mailbox, and a bank account -- all of which nobody has access to but you. Something ridiculously expensive that you bought for yourself, just because you deserve it. A skin-care regimen, an exercise routine, and a plan for dealing with those few other facets of life that don't get better after 30. A solid start on a satisfying career, a satisfying relationship, and all those other facets of life that do get better. How to quit a job, break up with a man, and confront a friend without ruining the friendship.
How to kiss in a way that communicates perfectly what you would and wouldn't like to happen next.
Where to go -- be it your best friend's kitchen table or a yoga mat -- when your soul needs soothing. That you can't change the length of your legs, the width of your hips, or the nature of your parents.
The book, released today, includes meditations from Katie Couric on work and love, Portia de Rossi on accepting your body, and one from the list's original author, who is also a Huffington Post blogger, on how to live alone.
Comments »