Vehicle registration renewals mailed to the Ohio Bureau of Motor Vehicles have been mired in a backlog in Columbus because equipment upgrades have slowed processing, officials said.
Columbus -- Ohioans who mailed in their vehicle registration renewal forms may not get what they were expecting in return from the Ohio Bureau of Motor Vehicles.
Instead of license plates or stickers, many motorists are receiving letters extending their current registration by 45 days.
Lindsay Komlanc, spokeswoman for the Ohio Department of Public Safety, said equipment upgrades have slowed processing and created a backlog of renewal requests that officials are working to clear.
Delays began in late September when the machines that scan mailed renewal applications were adjusted after some fees increased on Oct. It is supposed to take up to 15 business days to process a mailed registration, Komlanc said. However, motorists who mail a registration renewal more than 15 days before it expires and do not receive the renewal by the expiration date need to call the BMV for an extension letter.
Renewing these and any other kind of plate might be slow this fall as the Bureau of Motor Vehicles has fallen behind in processing mailed requests.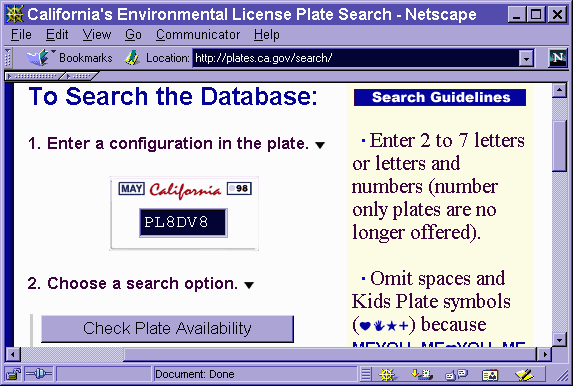 If the machine scans the application and recognizes that it is within 10 days of expiring, it generates an extension letter that is mailed, she said.