The air is getting crisper, the nights are getting longer, and All Hallow's Eve draws near.
All right, let's get this out of the way up front: Stephen King is the you-know-what of horror, and if there wasn't this pesky rule about keeping it to one book per author, this list could almost be wholly populated by his terrifying reads. Top Ten Tuesday is a fun weekly link-up in the community where The Broke and the Bookish provides a prompt and other lovers of list making join in on it with their own top ten list.
My list this week is a mix of the New-To-Me Authors that were my favorite and those that are just very popular (but I didn't like).
Ehhh, I recently read Attachments by Rowell (her debut novel), because neither Fangirl nor Eleanor & Park sounded interesting to me.
Here are just a few examples of recent designs from the Keep Calm-o-Matic creative community.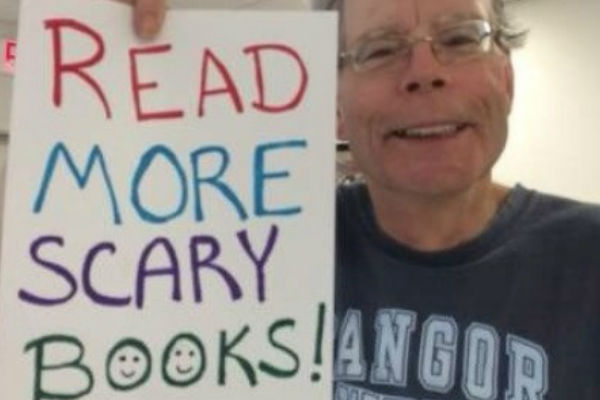 This book might be the scariest of the lot, and has the added bonus of being about fear itself — the scariest thing of all. You can have less than 10 or more if you need to at times and put a spin on the topic if you need to! All they ask is that you link back to them if you're participating. Click through to see more designs, create your own, share designs and purchase customised products.
Here, for your horrifying pleasure, are 50 of the scariest books ever written in the English language, whether horror, nonfiction, or speculative futures you never want to see.
I too was obsessed with Stephen King this year- it was like I got started on some of his stuff and couldn't stop! If you really want to try something else by her, I'd recommend Attachments which I enjoyed more.
One caveat: the list is limited to one book per author, so Stephen King fans will have to expand their horizons a little bit.
Check out 50 books that will keep you up all night after the jump, and add any other scary favorites to the list in the comments.