Gina Prince-Bythewood's adaptation of Sue Monk Kidd's novel The Secret Life of Bees stars Dakota Fanning as Lily, a 14-year-old growing up in a small Southern town in 1964. Hell, girl, if you can cope with the mechanical plottin' and heart-on-sleeve emotionalisin', you go for it. The Secret Life Of Bees, based on the novel by Sue Monk Kidd, starts out as a kind of feminist Huckleberry Finn. Queen Latifah is not And Lordy, Lordy, are they taken under the capacious wing of three black sisters: bee-keeping entrepreneuse August Boatwright (Queen Latifah), angry activist June (Alicia Keys) and simple, emotionally raw, too-good-for-this-world May (Sophie Okonedo). The luminous Dakota Fanning, so impressive in The War Of The Worlds and Charlotte's Web, looks like she will be one of the few child actors who successfully make the transition to adult stardom. Lily lives with her emotionally distant father, and her best friend is their African-American housekeeper Rosaleen (Jennifer Hudson).
Fourteen-year-old Lily (Dakota Fanning) lives in 1964 South Carolina with her cruel, abusin' father (Paul Bettany), until her nanny Rosaleen (Jennifer Hudson) gets beaten up by white racists and finds herself under arrest for disturbin' the peace.
Liberatin' life lessons duly ensue, along with a first screen kiss, a supposedly tragic but actually rather meaningless suicide, yet more racist behaviour by uncarin' Caucasians and the return of snarlin', cussin' dad to receive his come-uppance at the hands of the superior sisterhood. And the lovely Sophie Okonedo shows once again that she is an actress of charm, power and versatility. After locals beat Rosaleen for attempting to register as a voter, and Lily's dad goes one step too far during an argument with his daughter, Lily and Rosaleen set out to find the place where the only picture Lily has of her mother was taken. So they go on the run in search of a better lifeA  -A  or possibly in search of sympathetic members of the Oprah Winfrey book club. Some peopleA  -A  especially those who liked Chocolat, How To Make An American Quilt or Divine Secrets Of The Ya-Ya SisterhoodA  -A  will find this movie good-hearted, wholesome and heart-warming.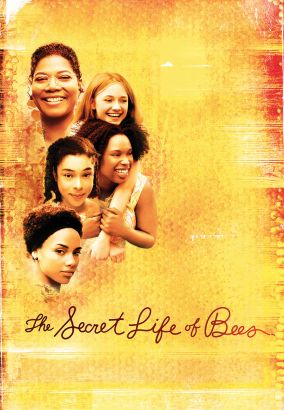 That place turns out to be the home of the independent Boatwright sisters, a trio -- Queen Latifah, Sophie Okonedo, and Alicia Keys -- who make a very successful living producing honey. I didn't, mainly because of Queen Latifah's typically unbearable performance, as she goes for the same kind of sanctimonious, Earth-motherish passive-aggression that Whoopi Goldberg made all her own at the end of the last century. Lily and her friend move in with them, and soon the girl learns about both beekeeping and life.
The pretentious symbolism and stodgy pacing of writer-director Gina Prince-Bythewood don't make matters any more bearable.