Shetland Arts has announced a series of week-long Summer Dance Intensive workshops with Shetland-born dancer and choreographer Kathryn Spence, to take place between the 4th and 16th of July. The workshops will cover a range of dance skills, providing dancers will an opportunity to explore their own creativity and build confidence while becoming more familiar with contemporary dance.
Kathryn says 'I am extremely excited to be taking dance classes and a new work up to Shetland. The workshops will culminate in a showcase day celebrating Shetland's Dance community featuring all Dance Intensive graduates, as well as local dance groups, and a performance by Kathryn and dance partner Gordon Raeburn.  Additional workshops for adults with Kathryn and local practitioners are also planned for the 16th.
Cara McDiarmid, Creative Project's Manager for Shetland Arts said, 'We're just so excited to welcome Kathryn back to Shetland. Participants may be eligible for funding to cover some costs – for more information contact Cara at Shetland Arts.
Kathryn Spence originates from Shetland and has worked in Glasgow, London, India, China and America. She has a BA Honours degree in Community Arts specialising in dance and art from the University of Strathclyde (2011), and a Postgraduate Diploma Community Dance, obtained from Laban Conservatoire of Dance (2012). Her work specialises in making dance accessible to all (Kathryn has worked for the disabled dance company Indepen-dance as well as teaching integrated dance for the Royal Academy of Dance) whilst ensuring safe provision and always a high quality of work. Created in 2014 by Simon Gall (Salsa Celtica) and Jonny Hardie (Old Blind Dogs) Clype, is a new project fusing sounds and styles from around the globe, borrowing from Scottish folk traditions as well as from the rhythms of Latin America and harmonic ideas of jazz.  Their first album has garnered rave reviews and was nominated for album of the year at the Scottish Trad Awards. The band was formed after Gall applied for a 'Made In Aberdeen' bursary from Aberdeen city council. Scottish Ensemble and Shetland Arts are pleased to announce that the UK's leading string orchestra will come to Shetland this June for a residency. In keeping with both organisations' mission to put on events of genuine benefit for local communities, from 22 to 25 June 2016 Scottish Ensemble musicians will be resident on the island, using their time to deliver a varied programme of events based on local needs, ranging from educational workshops to participatory music-making gatherings to pop-up performances in unexpected locations. Highlights of their stay will include a community-wide dinner part and jam session, held at Carnegie Hall on the 22nd. On the 23rd the musicians will head out into the community for an 'out and about' day, involving performances in various community spaces, including Wastview care centre, Aith Junior High and 'living room concerts' in the North Isles. On the 24th musicians will take part in a series of schools workshops, and the residency will culminate on the 25th with two exciting performances.  The first, Harmony Quest, is a captivating 60 minute play aimed at 3-9 year olds which introduces them to string instruments by turning them in to a range of characters in a musical adventure. This longer SE Residency is the next event in a partnership between Scottish Ensemble and Shetland Arts, which began in the summer of 2013 with a 'mini-residency' centring around a new SE commission by renowned Scottish composer Sally Beamish. Scottish Ensemble's continued presence on the island has been made possible by the generous support of Inksters Solicitors, a legal firm run by Brian Inkster, based in Glasgow and Shetland and serving the whole of Scotland. SE Musicians will also be present at the Lounge, Lerwick, to take part in an informal session. SE Musicians head out and about in the isles, performing at a number of locations, including Wastview Care Home, Aith Junior High, Brae High School, Northhavn Care Home, Burravoe Primary School and The Old Haa.
The UK's leading string orchestra performs a heady mix of French music from the turn of the century, featuring gems by Ravel, Debussy and Faure. A new exhibition showcasing a unique collaboration between  Unst based sculptor Tony Humbleyard and Edinburgh based choreographer and dancer Jack Webb opens this Friday at Bonhoga Gallery. For this exhibition Tony has been working closely with Jack Webb, as part of a development opportunity supported by Shetland Arts. The exhibition opens to the public at 6pm on Friday 22nd April, and will feature a world premier of the dance piece created by Webb.  Using the artworks, space, and audience to create an immersive and involving piece, the combination of sculpture and dance promises to be something both exciting and new.
Accordion and Mandolin workshops will feature alongside the usual offering of Fiddle and Guitar workshops at Fiddle Frenzy 2016, Shetland Arts has announced. In the first of their 3 year tenure as curators, Eunice Henderson and Claire White are introducing three days of mandolin workshops with local tutor Jenny Henry. Another new addition will be additional sessions of the very popular Scandi Sessions, established and run by Eunice and Debbie Scott.
For more advanced students the festival is also offering a series of Master classes which will run on Sunday 7th August and will include a class by Trevor Hunter. The popular Guitar workshops will also return as a full week option, led by tutors Brian Nicholson and Kris Drever.
Shetland Arts have announced a series of filmmaking workshops to encourage members of the public to have a go at creating a short film in time for this year's Screenplay Festival.  Entitled 'Just Do It' – the workshops will explore how anyone can make a film using the technology they have on hand, and are aimed anyone who likes the idea of making a film, but is unsure of how to go about it. The workshops will take place at Mareel on 16, 23rd April & 7 May and will cover all the essential aspects of filmmaking from developing the initial idea, to editing using free software,  led by tutors Simon Thompson and Mike Guest. Simon Thompson is a professional filmmaker who has worked in the UK film & television industry for 14 years. Simon is dedicated to the education and training of the next generation of filmmakers and has taught and presented workshops throughout Scotland on a variety of filmmaking topics. Describing himself as 'one of the world's most knitted freckliest men you will ever meet' Mike Guest is an surfer, adventurer and filmmaker who has been coming to Shetland to film its beautiful scenery and lively culture for years.  Regulars at the Shetland Folk Festival will no doubt have seen him working behind the scenes, and he has also filmed documentaries for Promote Shetland. Workshop participants will have the opportunity to submit their films to this years Screenplay Festival. The final design for the waterfront sculpture, commissioned as part of the pelagic sculpture project, has been revealed.
A few days before Christmas last year, artist Jo Chapman presented three potential sculpture designs for Lerwick's waterfront to the four business partners who have commissioned the work.
The design that was selected by the Pelagic Sculpture Partnership is called 'Da Lightsome Buoy' and is a celebration of the role the pelagic fishing industry plays in Shetland life. Known for their eclectic approach to their music, combining English Folk with other musical genres, The Unthanks celebrated their 10th anniversary at the back end of 2015 with a short tour of small intimate spaces, with a paired back line-up; their feeling being that if folk music is a lifelong pursuit, 10 years is just a drop in the ocean. Nominated for the Mercury Music Prize and the only British folk representation in The Guardian's and Uncut's best albums of last decade (worldwide, all genres), The Unthanks have an army of notable fans, including actor Martin Freeman, Elvis Costello, Colin Firth, Robert Wyatt, Ben Folds, Ryan Adams, Rosanne Cash, members of Portishead and Radiohead, Dawn French, Paul Morley, Ewan McGregor, Stephan Mangan, Al Murray, Ade Edmondson and Nick Hornby. Following public discussions at Mareel in February, Shetland Arts is inviting members of the public to take part in a survey to gather thoughts and views from interested parties on what their hopes and ambitions are for the future development of Literature in Shetland.
The survey includes only one question: What are your priorities for the development of Literature in Shetland? Shetland Arts will be holding a meeting to discuss future priorities for supporting and encouraging development in literature in the isles.
The meeting follows on from those previously held on Theatre, Visual Art and Craft and Film. Graeme Howell, General Manager of Shetland Arts, said 'The previous meetings regarding film, theatre and visual art and craft have been extremely productive, and have helped us understand where the Shetland public and creative communities feel we ought to be focussing our efforts.
As with previous discussions, the meeting will be followed up by an online survey to gather further feedback, and ensure that all interested parties have an opportunity to have their say. Further conversations about music and contemporary and traditional arts are planned over the next twelve months. Yahoo , Facebook , Facebook , Twitter , Twitter , Google+ , Google+ , Myspace , Myspace , Linkedin , Linkedin , Odnoklassniki , Odnoklassniki , Vkontakte , Vkontakte , Google , Google , Yahoo , Yahoo , Rambler , Rambler , Yandex , Yandex , Gmail , Gmail , Yahoo!
Designers Manufacturers , ??????? ????????? - ?????????? ???????????? , Gorgian Wikipedia - Free Encyclopedia , ????????? ?????? ????????? , Cambridje Dictionary Online , ????????? ???????? ????????? ?????? ????????? , Oxford Advenced Learner's Online Dictionar? , ??????????? ?????? - moazrovne,net, ??? Workshops are divided into two age groups; 15-26 year olds are invited to attend classes starting on the 4th, with 11-14 year olds the week following.
I love intensive development time; each group will have a week to train and develop in their dance technique, which we can put together alongside their ideas into choreography that will be showcased in July.
Tickets for the Showcase event and Saturday Adult workshops will be on sale at a later date. 2013 as well as work for herself, performed at Belladrum Festival, Scotland, 2014 and Tumen River International Arts Festival, China, 2014.
Eclectic folk duo Clype will be playing Mareel on 16th June, with tickets on sale from Friday 13th May.
He performs, tours and records with celebrated Scottish band Salsa Celtica, Glasgow-based Son al Son.
As part of the application Gall wrote that he wanted to work with Hardie to tap into his deep knowledge of the local tradition. This will be followed by a full ensemble performance of En Reve heady mix of French music from the turn of the century, featuring gems by Ravel, Debussy and Faure as well as Tchaikovsky's sonorous Serenade for Strings. The performance, depicting a turbulent sea voyage off Scotland's coast, featured fiddler Chris Stout and harpist Catriona McKay. After spending the afternoon rehearsing with local musicians, Scottish Ensemble will put down their instruments and don their aprons to make a meal alongside members of the community, with local cook and food writer, Marian Armitage in charge.
Join five musical characters on a fun-filled tale of adventure, friendship and sibling rivalry in which narration is brought to life by live music from Scottish Ensemble musicians. Also including Tchaikovsky's sonorous Serenade for Strings, this promises to be an exquisite summer's evening of evocative music, painted by strings.
He studied art Halifax College and completed a Fine Art degree at University of the Highlands and Islands.
Jack is one of Scotland's leading choreographers and dancers and has worked with major dance companies throughout the world. The piece will also be filmed, and will be incorporated into the exhibition following the performance. Taking place the first week in August and now in it's 13th year, Fiddle Frenzy is Shetland Arts' annual celebration of Shetland traditional music, offering a range of workshops, concerts and tours. Scottish Borders based accordionist Ian Lowthian, will also visit to offer three days of accordion workshops. These will initially be available to book only by Frenzy students, with any remaining available spaces going on public sale nearer the time.
Creative Fringe workshops are also available, run by Amy Colvin and Ana Arnett which offer a selection of art workshops and tours of local artist studios. Simon also mentors Maddrim Media, Shetland's young filmmaking group, gently steering their boundless creativity in a vaguely organised direction. Mike's work is characterised by a sense of adventure and a love of life.  He has also filmed extensively in New Zealand, and has an extensive experience working as a technician on live performances, making him the ideal person to guide budding filmmakers through the processes of problem solving, seizing the moment and just getting the job done.
Celebrating its 10th year this year, the festival is curated by Mark Kermode, Linda Ruth Williams and Kathy Hubbard and is a celebration of all things fillm, from the big screen to the small.  The Home Made screenings are always the highlight of the festival, giving Shetlands budding and experienced film makers a chance to shine.
The pelagic sculpture project celebrates the Shetland's long association with pelagic fishing.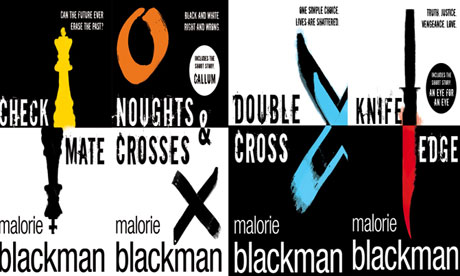 This presentation of ideas was the culmination of the artist's ten week residency in Shetland. The proposed artwork is based on a giant fishing buoy which will feature text and imagery captured by the artist during her conversations and meetings with members of the community. The Unthanks is a family affair for Tyneside sisters Rachel and Becky Unthank, with Rachel married to pianist, producer, arranger and composer, Adrian McNally. They see folk music less as a style of music and more as a oral history that offers perspective on our own time. Thirteen key points and phrases, highlighted as being important during the meetings, have been listed. Literature feeds into some many areas of the arts, so we encourage anyone with an interest, be they writers, readers, educators or anything else to take part and make their voice heard.
It will take place in Mareel on 16th February at 6pm in Screen 2, Mareel.  The event is open to all, and any interested parties are encouraged to attend on the night. She has also choreographed pieces for Borough Events through Step into Dance, London 2012-2014. In addition to his performing work, he also works as a producer, educator and music development worker. The audience are then invited to join the musicians, to share them for an evening of music and food.
This relationship continued in 2015-16, when SE performed three chamber music concerts at Mareel. Marian's 2015 book 'Shetland Food and Cooking' has been shortlisted for a Gourmand World Cookbook Award). This captivating 60-minute play is aimed at primary school children, introducing them to string instruments in a fun way by turning them into a range of characters on a musical adventure. He is associate artist at Tramway, Glasgow during 2016 and has recently returned from Iceland taking part in the NordDance International Exchange. These classes will be open to bairns only, up to P7 and available to book individually, outwith Frenzy packages. It was commissioned by LHD, Lerwick Port Authority, Shetland Catch and the Shetland Fish Producers Association and is managed by Shetland Arts.
The design ideas were influenced by a series of workshops, meetings, events, and the sharing of stories, photos and memories by the many people Jo met during her stay here. The pelagic sculpture project is supported by sponsorship from the four businesses in association with Shetland Arts, with match funding from Arts & Business Scotland through their New Arts Sponsorship Grants Scheme. Using the traditional music of the North East of England as a starting point, the influence of Steve Reich, Miles Davis, Sufjan Stevens, Robert Wyatt, Antony & The Johnsons, King Crimson and Tom Waits can be heard in the band's 8 albums to date, including Mount The Air, released to huge critical acclaim last year. Their approach to storytelling straddles the complex relationship between modernism and learning from the past. Users are asked to select the five statements which they feel best describe their priorities for the development of Literature in Shetland.
Jonny then returned to Aberdeen to concentrate on traditional music and soon became involved in various local bands, forming Old Blind Dogs  along with Ian Benzie and Buzzby McMillan. While Salsa Celtica is known for their 'good time' feeling, Clype has provided Hardie the opportunity to integrate his songwriting skills with a wider philosophy of art and music. I have been given a number of nice comments from people in Shetland regarding our support of the recent run of three smaller concerts.
His prints and sculptures are inspired by animal bones and found objects, using them to explore how we interpret the world around us. He also spent time away from the dark edit suites developing his skills in cinematography, location sound recording and in front of the camera. From these meetings, a group of Community Advisers was formed who had input into the choice of the final design. It is hoped that the artwork will be installed by late summer 2016, subject to the relevant permissions being in place. Over the last decade Jonny has toured extensively with Old Blind Dogs and has been involved with a variety of projects including theatre and production work. The end product has been described as 'some of the smartest, sharpest songwriting you could wish for' (Folk Radio UK) and and an 'inventive combination of ideas and influences, fresh melodies and stimulating lyrical depth' (Bright Young Folk). Abandoning guidebooks, maps and signs in favour of random journeys and direct experiences, he has been collecting materials from around the island, which he has incorporated into the work.
This part of the project is documented in the Pelagic Sculpture Project's current 'Fish Van Collection' exhibition at Bonhoga Gallery which can be viewed until mid?April.