Rally Obedience Training is a fun and exciting sport for dogs and their handlers, kind of a cross between obedience and agility.
Training experts and Crufts winners Teresa and Ron Mills from Gefion Dog Training club and Conifer Lodge Boarding Kennels will be organising and running rally obedience rings at Paws in the Park. The Rally Obedience 'have a go' ring at Paws in the Park is a fun place for you and your dog to work as a team!
It's an obedience exercise obstacle course with numbered signs indicating different exercises to perform.
At both the Spring and Autumn Paws in the Park shows, the 'have a go' rally obedience ring will be open all day! If there is any homework assigned in your class, you can find it here by clicking on the dog. Rally Obedience, Rally-O, is a new sport being launched in the United Kingdom, it is based on the sport originally created by Charles Kramer in the USA ten years ago.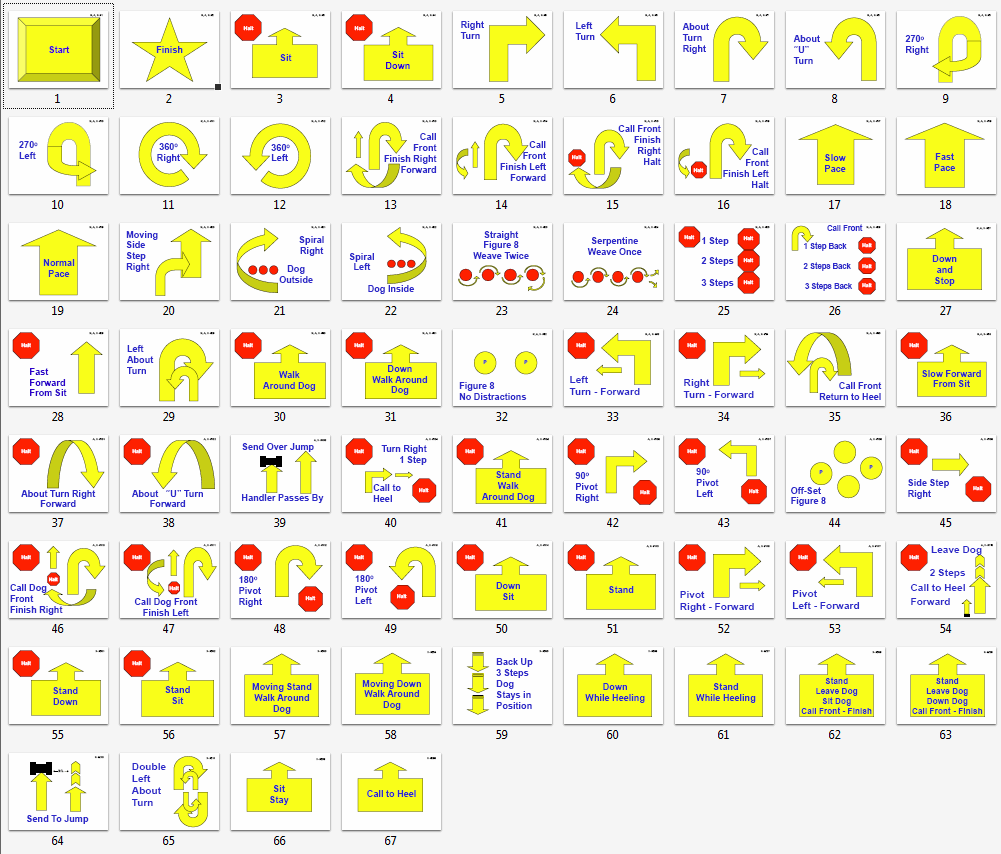 Set obedience-style exercises are written out on signs (referred to as stations) and placed on numbered cones for the team to negotiate their way around. There are three levels of difficulty to compete in, determined by course layout, length and station exercise. We aim to take you from beginner level onwards as far as you wish to go, right up to competition level if the urge takes you.
Judging starts after you have passed the start cone and ends once you have passed the finish cone.
Always walk to the left hand side of the cones (so that the cones are on your right) unless you are performing a slalom or left spiral).
Perform the stations just in front and to the left of the cone before moving on to the next station.
There is no pause between exercises - you and your dog work briskly through the course without direction from the judge.
The team of dog and handler on leash move continuously and perform the exercises indicated by the sign at each location. This class will prepare you and your dog for competition at Rally Obedience trials but you don't have to have competition goals to participate in this class. As well as being fun for both dog and handler it is easy to do, all you need to take part is some basic obedience.
Whilst completing the 14 - 16 stations (Level 1) in the course the teams aim is to lose as few points as possible.