PT: You have the heart of a runner, you have the intensity of a runner, but you're not a runner. I said to my coach, who has his doctorates in PT and who does NOT think this post tibial thing is a show stopper, that maybe it's my shoes.
Second, you had to get three shots within a quarter sized round target at 50 feet, five times to get the badge. I told him he can sign up for rifle in a year or two when he's grown even more and matured even more.
The boys in his Troop were bragging to their Dads whenever their Dads showed up for something. It would seem, that my son went to the Rifle Range with his buddies and first go round, "BLAM BLAM BLAM!" five times, all touching each other in the center of each target. He didn't go because he and his Troop wanted to build this massive bon fire that night and he spent all day chopping wood in the ax yard. Their fire pit was huge, they had buckets of water, and they built this massive fire that I swear rivaled the fires that the BSA was putting on for ALL the Troops.
I looked in my closet, which is in desperate need of cleaning, and found a black sweater, fitted, but simple and classic. Now, those of you who have read me long enough or who know me, you know I'm somewhat of a fashion disaster. Anyway, so my husband said it looked fine, I was still doubtful, but didn't have time to change and as I grabbed my bag, Bones, who had propped himself up on my bed to watch us get ready said to me, "Mom, next year, you're going to outgrow that sweater. They will die or their spouses will and I'll be sad, but I made the conscious choice to know them and be a part of their lives and I'll go to the funerals and bake and empathize.
I made the choice to be a member of an organization where people die of a horrible disease, where we fight collectively for a cure. It is the little curve balls that life throws you that make you sit up and take a bit more notice.
And I spent the next hour calling my husband, his brother, his wife, trying to find my sister in law who was on vacation somewhere with her family, dropping my kids off at pre-school so I could get to the hospital, only to find, that in reality, she was gone. It's the first funeral I have EVER been to, that was open casket, where I could not provide comfort to the family. I didn't cry again until I met his family and told them, with the utmost sincerity, how sad I was for them, how I was so sorry for the pain and the loss. Today I guess I'm more of the mindset, "Why does our society give a crap that Michael Jackson died? He'd quietly come into the office, tell the boss lady what was up with my car, hand her my keys and walk out. A few months ago, he was listening to something, trying to figure out what was wrong with my motor, when I grabbed his flashlight and some extra tool and said, "I'm here. He grinned and said it was kind of his job and I told him I knew it, but hey, if I was offering to help, to take me up on it. Last time I had my oil changed, on the little oil change sticker where it asked for the date for the next oil change, he penciled in 7 days later.
And he deserves to be on the front page of our local paper because he was a good guy and deserving of public mourning. By the time Bones got to his Drama class, he was more comfortable, although still not emoting. An hour later he asked if we could maybe afford to send him to Drama Camp later in July for another week. I'm sleeping there tomorrow night, so on my way I'm picking up dry ice and taking them Italian Ice for a treat.
To some degree I'm in a bit of denial, although I did talk to my Tech Lead about it earlier this evening via phone.
My husband doesn't deal well with being torn between obligations of his father and his family. He got out of bed to take his shower and I got out of bed, woke up the two boys still sleeping, and had Mr.
We had a fantastic breakfast, a place I found for us at the last minute, since I'm the resident expert on every Southern Style Breakfast Greasy Spoon in the North County.
After breakfast I left with the boys, so he could get his Father from Mass, he goes to a different church than my family (not a close church to us), and we had elected to skip Mass so we could spend a nice family meal together on Father's Day since the boys had Boy Scout camp and since my husband has been out of town.
I was talking to my girlfriend about him the other day, speaking of his rapid deterioration down the slippery exponential slope.
And I said to her, I kid you not, "Yes, but I hope that I will live such a life, that when I'm there, and God forbid, afflicted with all that ails him, that my kids will have empathy because I was a good person. But it is difficult to watch my husband struggle with all he struggles with when it comes to his father. My husband was quiet for a moment and then I heard him say so quietly, "yeah, I think you're right. Of course when I got there, he was miserable because he refused to use the bathroom for two days. If you recall, I sneaked him into the women's restroom, being clean, as I was the only woman, with the exception of a very very occasional other Mom.
But not only are they going back, but they aren't dreading it, talking of it with great anticipation, and my eldest boy ran for and won Senior Patrol Leader for the Troop during this week long camp.
I got a list of the boys attending camp, an older boy who had been SPL gave me the list of duties, and I handed them off with a couple words of advice. Bones will be all Dramatic on us and I'm praying he likes it as I'm so hoping we can parlay his flare for the dramatic into an avenue of getting him out of the school he is currently in, into one of the public middle schools that specializes in kids who are artistic. My eldest son had his well 'child' check today as well as a couple innoculations, menigitis and chicken pox booster.
This go round, he grabbed his iPod, started to play a game and looked at the nurse and said, "OK, whenever you're ready.
We were sitting in the waiting room, when a four year old came barreling out of one of the rooms, just having had a shot. He came screaming out, into the room where we all sat, THREW himself on the floor, screamed at EVERYONE at the top of his lungs, and continued to flop around on the floor like a fish.
He left the room and my two older boys sat quietly playing their DS while my son listened to his iPod. When my paternal grandmother got so old she just really didn't give a crap anymore, I swear to you, she lived on pistachio ice cream and nutter butter cookies while reading romance novels that she got by the sack load from the local library. Anyway, if I were going to throw caution into the wind, and pay no mind to anything but pleasure, I'd live on doughnuts. With an occasional vanilla ice cream with chocolate syrup and peanuts, thrown in for good measure.
Our newspaper did an article on an Ironman Triathlete who is also a cardiologist, last year. I don't bring my financial worries, marital downs (there aren't many of those, FYI, but we're both human), serious kid crap here.
So I was emailing my loyal reader George, and it got me to thinking of the last 5 years and all that has changed since I started blogging. You went through three hurricanes with me (Frances, Jeanne, Wilma), and two others that my folks endured (Ivan and Dennis) and I met Tammi as she lived through Charley. I don't do Facebook and appear to be the last hold out and will remain so for multiple reasons. Right now he seems most enthralled with all the different types of 'codes' listed on the back of his badge.
My folks, coming in town, made us all do the big "OH SH**!" this morning as the house needed to be clean. I quickly cleaned the guest room and bathroom, then I had to run off to a Flag retirement ceremony.
I went over the directions he gave me, emailed a couple times to make sure I got it all right, and put them on at 5:30. And so I put them on, watching the grill temp (I've never grilled before), flipping, dipping, grilling. Meanwhile, I was telling my husband tonight that we are about to start a weird phase of our life, when boys just show up at our home. You know you are an extraordinarly devout Catholic family when 'The Bish' shows up to a family funeral. There is no bringing her back, but their attitude, their strong faith, will keep her alive.
This post is for my sister and my Mom, who I think will think this is funny (even if they don't comment). TGOO: Do you know, the last book I read on the British Isles, it was on the DNA, and it appears that from my Y-DNA, we are descended from a Danish Viking? Combine first 7 ingredients in large Dutch oven; bring to a boil and cook until chicken is tender.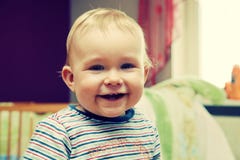 One woman in particular, has set a goal for herself, and I'm bound and determined that she will meet it. So I'm trying to kick it up a notch so I can keep up with her, help her meet her goal and in turn I'll meet mine.
It's hot and humid and I've really been kicking myself, feeling like a slug, feeling like I'm slogging through every single frickin' run. Then I was making his favorite, my Chicken Pot Pie, when I forgot to add the chicken broth to the roux and when I remembered, it was lumpy. And she was born, and surgeries were done, and it was realized that the problems were far worse than anyone knew. Not even in my home, where I had never met her, or held her, where we did not love her as family, but loved her from afar as friends of the family.
Her heart may have been broken, but she stole all of ours, and we never had the luxury of holding her.
And what I'm hoping is, knowing his entire life he was born on D Day, will push him to fully understand it, to read about it, to be able to tell others about the events of his birthday, 55 years before his birth.
Extroverted, funny, enthusiastic, a dear friend of mine said once, "Every adult that meets him thinks, "I want that.
I got a copy of the Full training schedule as we do have people on the team training for a Full marathon.
I do images sometimes, making sure there aren't any images of me that I was unaware of, at least associated with my name. They go North, get settled, and Boom!, the next day he's up early and out at his job at the Golf Course.
He told my husband yesterday that two years ago he noticed he doesn't have the strength he had.
Brian Ashcraft of Kotaku is reporting on a recent trend in China where parents are amusingly dressing their young children in costumes made of hollowed out watermelon rinds.
Subscribe to the Laughing Squid email list and receive a daily email with all of the blog posts published each day.
I put on a pair of black pants and found a pair of black closed toed heels as my toes are still a disaster from the marathon, toenails not having grown back all the way. I put so many miles on my car, every time he'd change the oil I'd make some sort of crack comment like, "OK!
Me the health freak of the family knows the best place to get cheese eggs, grits, bacon, home fries and anything else you could have a hankerin' for in the morning hours. T who is lactose intolerant, was dying as they perpetually served Mac n' Cheese, eggs and cheese, lasagna, grilled cheese.
T went over the list today, going over pairings, who would be better with who on certain detail, and of course, "Hey! From 85 lbs her entire life, she probably gained 30 lbs in nutter butters and ice cream before she died. I was training for my black belt as well, was a stay at home Mom, had just gotten three kids in school full time and was wondering what was next in my life. If chicken has already been cooked, just allow it to simmer a few minutes for the chicken to pick up some of the flavor and get really tender. Gradually add three cups of broth and milk, cook over medium heat stirring constantly until mixture is thickened and bubbly. Spoon the chicken & vegetable mixture on top of the crust and cut and paste the other crust so it covers the top. As a matter of fact, I wore a bright pink shirt to work the other day, and one of the guys I work with said, "WHOA! Remove these veggies from the broth and set aside, then measure out three cups of broth and set it aside too. Surely, he does not want me out there looking the part of the fool, while standing next to him, does he?