This e-book is 27 pages of very carefully put together, very clear step by step instructions. Diaper Monkey is a Fun way to celebrate with the Parents-To-Be in welcoming their new member into the family!
This creation calls for diapers, socks, washcloths, diaper pins & other basic crafting items.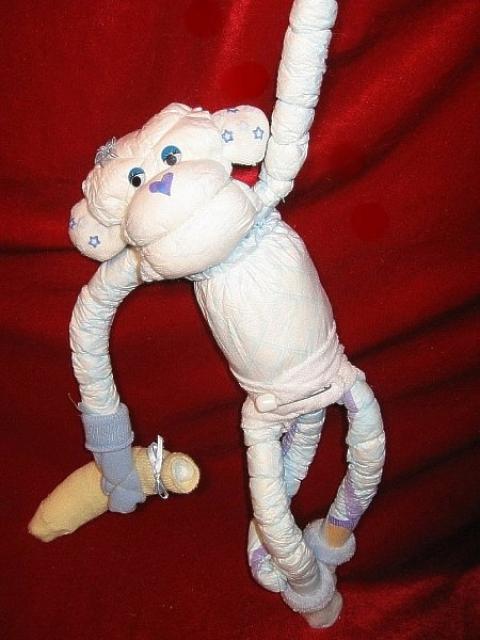 Even the little one already at home will have Fun with this monkey and can practice caring for their new baby brother or sister! When finished, this monkey measures approximately 11" long (arms & legs stretched) X 4" wide (the head).