Should you see it on the shelves of your local comic book store, pick up LONDON HORROR COMIC #1. I wasn't laughing anymore when my 3-year-old son called his grandmother a "F—— Old Teapot" during dinner at Walzwerk recently.
There have been signs before that we should perhaps start censoring ourselves because he picks up inappropriate words and phrases so easily. I found out just how hard it will be to reform my behavior a few days after the now infamous Teapot incident.
After just hearing my husband talk with a friend about the popular song from the "Hustle and Flow" movie, he began regularly singing "It's hard out here for a Pimp when you're trying to get the money for the rent." We though it was so funny in his nasally little voice that we didn't stop him.
We were driving to my mom's house in the East Bay when a Hummer bore down on our car, trying to push me faster even though he could have gone around me in the fast lane.
The result of the collaboration can be found in the coffee-table book HOLLYWOOD FOTO-RHETORIC: THE LOST MANUSCRIPT. Your first clue that this humor title may be more than a little obnoxious that it needs to be lies with its author: the supposed Anita F. Some puzzles are straightforward and serious, but others are parodies that can't be solved, so the dual tones are mildly frustrating. He'd hear the words out in the world anyway and we were prepared to tell him that kids couldn't talk like that. I even made fun of my friend Sophia when she said something like, "Oh fiddlesticks" when she dropped a sandwich at the playground recently.
As for the poems, I don't care if Dylan is the author — I still found them utterly pretentious.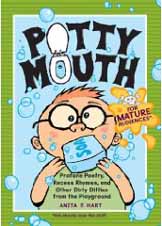 And for yet another, its self-aware approach — somewhere between the humorous and horrific — is kind of refreshing for the genre.
He had never sworn before but at that moment, he had very appropriately put together the expletive he'd heard from my mouth with an insult from a Thomas the Tank Engine book that the mean Diesel 10 throws at the antique Toby the Tram engine. The same goes for the rather insightful (that's sarcasm) interview with Dylan up front, in which he does his best — and succeeds!