How much you read to your child is completely up to you and your family, but aim to read at least 3-4 books a day, even while your child is very young.
Asking questions while reading to your child is not only great for encouraging your child to interact with the book, but it is also extremely effective in developing his ability to comprehend what he is reading. While your child is a baby, ask him questions such as, "Do you see the cat?" while pointing at the picture of the cat. Once your child is about 2 or 3-years of age, begin asking questions before, during, and after reading the book.
Modifying each of these techniques during read-alouds to meet the developmental stage of your child is a great way to promote and increase reading comprehension!
Even if your child is fascinated with books from an early age, her fascination will quickly dwindle if she does not see reading modeled in her home. As parents, we can sometimes get wrapped up with what exactly our children should be doing to be successful. Before our boys were born, we painted and hung large wooden letters spelling their name above the cribs as a decorative accent in their rooms. There are a plethora of ways to incorporate multiple domains of development in regards to letter recognition and early-reading skills.
Once your child is around 5 and can recognize the difference between real and make-believe, I would suggest starting to help your child understand various genres of books during your reading time together. When children classify a book into a certain genre, they have to first summarize the book in their head and recall details.
As children decode words with more frequency, they will become more proficient at automatically identifying that word. Sight words, also known as high-frequency words, are the most common words in our written language are are often difficult to decode phonetically because they don't follow the rules of phonics. In summary, here are some practical suggestions you can implement every day based on the strategies shared with you in this post and previous posts.
Sorry I meant to PRE load the vocab to get the child familiar with the wording in the text.
Well if you are teaching him nicely he will learn better, if he has some kind of disability it will be even harder. Hmmm…it sounds to me like maybe you need to look around at some other supplemental reading curriculum out there. Chances are, if you are the parent of a school-age child and you were on the Internet at all the week of February 17, 2014, you saw the bright yellow fake science board with the provocative question, "How Much Turmoil Does the Science Project Cause Families?" The finding? I'm a 50-year-old mother of one who created the board as an inside joke three years ago, when my daughter was a fifth grader at a public school and she was completing her fifth science fair project, amidst tears and anger.
However, given the level of rage I have felt during the completion of my daughter's science fair projects -- and the overwhelmingly positive response my fake board has received -- it seems there is something wrong with competitive, elementary school science fairs. First, any elementary school project that requires a lot of parental time, energy, resources, support, cajoling and financial investment is just BAD. Janice VanCleave, who is well-known in science education circles, wrote to me on Facebook after seeing my board and said: "Susan, I love your science fair display. If so many parents, and even someone like Janice VanCleave, see the truth in my joke, something needs to be done. The views expressed in the contents above are those of our users and do not necessarily reflect the views of MailOnline. Did Mother Teresa believe in God?By ANDREW MALONELast updated at 22:00 24 August 2007The woman was dying.
Just after dawn on September 5, 1998, the nuns urged Monica to pray in front of a photograph of the late, birdlike Nobel Peace Prizewinner because the anniversary was a particularly "holy day".
But because most children don't start actually "reading" until around 6 years old (which is upwards of the targeted age range for my blog), I didn't want parents to feel pressured that their 3-year old needs to start reading (which, by the way, they don't!). As she gets a little older and can sit for longer stretches of time, make it a family goal to read together for at least 20-minutes each day. You see, if our main objective in "reading" is getting our child to "sound out" words, we have missed the boat entirely. This will not only develop his vocabulary, it will also encourage him to interact with the book that he is reading.
Show your child the cover of the book and ask him what he thinks it is going to be about (predicting).
If you are not an avid reader yourself, make a conscious effort to let your children see you reading for at least a few minutes each day! T said, including the fact that your five-year old is already achieving many of the skills that we wouldn't expect until first grade.
But be sure to make a game out of it as this point so that it won't turn your child off to learning these important concepts when their in kindergarten, first, and second grades.
We've found that audio books, ebooks and apps can also be beneficial to building skills and fostering a love of reading. When you say that she is learning 20 new "vocabulary" words a day, do you mean that she is supposed to memorize these by sight?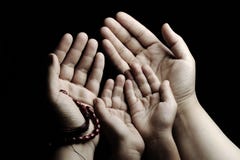 As a former first grade teacher, I am thrilled to see that the information you shared comes from experience. The photo of the board went viral, spinning through the Internet through a variety of social media and landing on Facebook pages and in Twitter feeds and inboxes across the world. Science is so important -- doesn't it make sense to have trained teachers teaching the scientific method rather than a ragtag bunch of parents? Riddled with cancer, Monica Besra, a penniless 30-year-old Hindu mother from one of India's impoverished slums, was told that further medical treatment was pointless. However, the information shared below is general information that is beneficial for children of all ages, whether your child is ready to read or not.
Not only is this a special bonding time for the two of you, it instills in her a love for books.
Even children who can decode words and "read" with great fluency still might not be able to comprehend what they are reading.
As he gets older, ask him to point to things in the book himself and make the noises of the animals he sees. While reading, ask him what he thinks is going to happen or why he thinks a character made a particular choice (inferring). What I mean is she knows all her letter names and sounds, knows how to sound out words, knows several dozen sight words, knows to read a book from front to back, top to bottom, left to right, etc. If so, I think you might be better off spending at least a little bit more time teaching elements of phonemic awareness and phonics (to where she will have the skills to actually learn to decode a word and not just memorize it).
I believe that STEM (science, technology, engineering and math) fields are crucial and that, in fact, more women should enter them. They also take away from family time that families at all income levels have less of these days.
I was thrilled when my daughter started middle school and the sixth grade science teachers had the students complete the entire project (including the PowerPoint presentation) in class.
If the science fair were re-imagined so that families could decide to explore some cool thing and then truly do it together, we'd get rid of the sham that the kids are doing the projects by themselves (maybe some do, but it seems pretty rare).
Enjoyment while reading is one of the single greatest predictors of reading success in school-age children. If a child can't comprehend what he is reading, there really is no point to reading at all! If a character is depicting a strong emotion, identify that emotion and ask your child if he has ever felt that way (connecting).
Your child needs to look at the print, slide their finger under what they are reading, get their mouth ready and sound it out.
They learned the letters from leap frog and sight words from learn the sight words DVDs then they just taught themselves to read using bob books. One thing I realized when teaching my first graders is that parents would often push their children to read more challenging books, but never allowed for their child's comprehension to grow with their reading skills. If children don't learn from an early age to enjoy reading, it will most likely hinder their ability sometime down the road. And, by getting rid of the stupid competition aspect, we wouldn't have kids (or, let's be clear, parents) competing to see who does the coolest project or the spiffiest board.
Unable to afford to stay in hospital and pay for drugs to ease the agony of impending death, Monica's family took her to the Missionaries Of Charity hospice, a religious order for the ill, destitute and dying set up by Mother Teresa, the tiny "Saint of the Gutters", who had passed away exactly one year earlier. I felt scared as I didn't know what was happening to me." The nuns lifted up her sari and placed a locket containing a picture of Mother Teresa on a massive tumour protruding from her stomach.
Sons need to see their fathers read, especially since it is not something that young energetic boys are naturally prone to doing. She can read a sepecific word, and then have to read it in a sentence on the next page and completely blanks. I would say that with ANY reading curriculum you use, you need a healthy balance that focuses on: reading comprehension, phonemic awareness, phonics, sight words, and vocabulary.
Sorry to bother you with my personal situation, but your post on reading caught me on a day that I've really been stressing over this. You can use magnetic letter, dry erase markers on a table to to sound out main words in the story. For example if you have an easy reader that uses the family -op, then work and teach words that are in the story like mop, top, etc. Now, however, a remarkable new book reveals that Mother Teresa - born as Agnes Gonxha Bojaxhiu in Macedonia in 1910 - had persistently tried and failed to feel the presence of God during more than 50 years of her life, and consequently felt "lost and empty". Then when the child sees the word in print in the context of the story they should be able to recognize the family and use decoding skills to figure out the word. Sometimes they will read 3 or 5 books in a day so they can have a piece of small candy for each. The woman revered around the world as a saint in all but name also believed she had become "trapped in Hell" during her work among the destitute of Calcutta, where she founded her first mission in 1948 and worked tirelessly for the next five decades among lepers, the blind and the deformed. In secret letters that Mother Teresa insisted should be burned after her death, but which the Vatican ordered should be preserved for the world, she also describes the "darkness, loneliness and torture" she constantly felt, which made her doubt the existence of Heaven and God.
In one letter to Father Michael van der Peet, a spiritual adviser and close confidant, Mother Teresa wrote: "Jesus has a very special love for you. Father Brian Kolodiejchuk, a member of the nun's Missionaries Of Charity movement, says that for the last 50 years of her life she tried to feel the presence of God - but could not, "neither in her heart or the Eucharist". Father Kolodiejchuk says: "I read one letter to the Sisters Of Teresa's Missionaries Of Charity and their mouths just dropped open. It will give a whole new dimension to the way people understand her."Father James Martin, author of My Life With The Saints, about notable religious figures, was astonished by the letters.
No one knew she was so tormented."This startling - and controversial - new insight into the spiritual turmoil of one of the 20th century's greatest icons has been seized on by prominent atheists as proof that all believers, even the most famous, are deluded. They point to glaring inconsistencies in Mother Teresa's public and private pronouncements of faith.
Three months after writing of her unfulfilled quest to feel the presence of God, Mother Teresa travelled to Oslo, in December 1979, wearing a flimsy dress and open-toed sandals amid the snow and ice of a freezing Scandinavian winter, to receive the Nobel Prize. Railing against abortion and drug addiction in the West, she proclaimed in her acceptance speech that Christ "is everywhere, radiating joy, because Christ is in our hearts, Christ is in the poor we meet, Christ is in the smile we give, and Christ is in the smile that we receive".
Yet, far from proving that God does not exist, Father Kolodiejchuk told the Mail he believes Mother Teresa's struggles with faith, pain, abandonment and desolation prove she was walking in tandem with Jesus through her life. But what the letters show is that her interior reality was that she was united with Jesus through anguish, pain and a sense of abandonment. This is encouraging for everyone, whether they are doubters or seekers, because it shows even saints can find great faith despite the problems." According to the letters, mainly written to advisers and priests over a 66-year period, the great spiritual void in Mother Teresa's life began soon after she asked the Pope for his blessing to start a home for the poor in Calcutta, shortly after World War II. After being raised as a Roman Catholic by her Albanian mother following her father's death when she was eight, by the time the then Agnes was in her teens she knew she wanted to commit herself to a religious life. Aged 18, she left home to join the Sisters Of Loreto at Loreto Abbey in Ireland; she never set eyes on her mother or sister again. After learning English, she took her vows as a nun in 1931, choosing the name "Teresa" after the patron saint of missionaries.
Arriving in India to teach at a Catholic convent in 1937, she was horrified by the poverty and death all around her. But she felt a "call within the call" to serve God by leaving the convent to help the poor by living among them. Her nerve almost failed her after she was forced to beg on the streets just to feed herself. Tired, lonely, hungry and depressed, she was tempted to return to the structured life of the convent.
But "of free choice, my God, and out of love for you, I desire to remain and do whatever be your Holy will in my regard. After receiving the blessing of the Pope, she formed the Missionaries Of Charity order, saying her sole aim in life was to care for the "hungry, the naked, the homeless, the crippled, the blind, the lepers, all those who feel unwanted, unloved, uncared for throughout society, and people who have become a burden and are shunned by everyone". Relying on divine providence to provide cash, she worked in an openair abandoned Hindu temple, helping the sick and lepers cast out of Indian society. A 1969 a TV film and book by Malcolm Muggeridge, called Something Beautiful For God, helped turn her into an international celebrity. The crew believed it was down to a new type of Kodak film.) The tiny, frail figure had also become one of the most recognisable people on the planet, regularly topping polls as the most influential religious figure of the 20th century. But as her fame grew and her charity work spread to more than 100 countries, with more than one million volunteer workers, she also gathered a raft of powerful new enemies.
While Diana, Princess of Wales, became a fan - they were together for the last time time during a private meeting in New York three months before they died in the same week - she was accused of lying to donors about how their cash was spent. In a 1994 documentary for Channel 4 called Hell's Angel, British journalist Christopher Hitchens claimed that she did not follow proper medical procedures, re-using hypodermic needles after washing them in cold water.
She also took money from such unsavoury figures as Papa Doc Duvalier, the bloodthirsty dictator of Haiti.
Called to give evidence against Mother Teresa during the Vatican's investigations into whether she should be beatified and ultimately canonised, Hitchens claimed that her intention "was not to help people".
She was no more exempt from the realisation that religion is a human fabrication than any other person."Others think Mother Teresa's Come Be My Light will come to rank with St. Augustine's Confessions and Thomas Merton's The Seven Storey Mountain as an autobiography proving that great religious figures must first climb through grave doubts.
But what of Monica Besra, the woman whose cancer was "cured" by a locket containing Mother Teresa's picture?Some doctors have claimed the cancer was wrongly diagnosed and that the tumours were caused by tuberculosis, which were treated with simple prescription medicines. Monica has since converted to Catholicism and has become something of a celebrity in her home village, 300 miles north of Calcutta, where she continues to raise her five children. As her new letters reveal, Mother Teresa was all too familiar with human frailty and doubt. Like the rest of us, she found questions of God, Heaven and Hell as impenetrable as the mysteries of death.