Many expecting mothers hear that breastfeeding is going to be very challenging and that they might not make enough milk to feed their baby.
Breastfeeding a newborn is time-consuming, sometimes exhausting and requires a real commitment. But with preparation, help and support, you can most likely breastfeed successfully for as long as you want. Below are some tips to make breastfeeding your newborn an easier, more comfortable experience. I've been reading everything I can to prepare me for breastfeeding since I messed up the first time. This post has some very useful information EXCEPT the part about dressing your baby in 1 layer more than yourself. Great article, so much of it is common sense, but as new moms, we stress so much, so it's nice to see it in writing.
I'm sorry to hear about your experience, Kate – that must have been so hard and frustrating (especially when sleep deprived like all new moms are)!
I am so glad that I came across this website when I did because my daughter is about to have her baby and plans on breastfeeding.
My pleasure, Janine – I really hope these tips help make her breastfeeding experience easier! I'm Amelia Winslow, a nutritionist, chef and busy mom who believes healthy eating should be simple and enjoyable, not stressful or overwhelming. With this post I'm hoping to provide some tips to moms with babies under three weeks of age.
Avoid swaddling for the first few days. Studies have shown that swaddled babies breastfeed less frequently.
Hold your baby on your chest as often as possible, even when you're not breastfeeding. I made the mistake of focusing on pumping more instead of trying to get her to latch on which I had difficulty with that.
With my first daughter, I couldn't breastfeed because I was stuck on pumping and gave her bottles while I pumped.
Breastfeeding started out great but about day 2 my son stopped wanting to latch, and when he did it felt like I was being stabbed with nails!
I think too many people (and doctors!) are grossly unaware of the presence of lip and tongue ties and just how badly they affect the latch.
Research shows that you can have a healthy vegetarian pregnancy or even a healthy vegan pregnancy.
Babies burn calories by sucking, so ideally they should only be sucking while they're eating. Pinching, biting or other really painful sensations are signs that your baby needs some help with her latch. I have to argue with your statement that it is a misconception that there is often pain in breast feeding.
It is far more dangerous to overheat your baby, like on the car ride somewhere; than it is for them to be slightly cool.
I have tried breastfeeding too with my kids but never produced enough milk to make it work, as well as severe pain that caused me to give breastfeeding up each time,(pediatrician agreed on this because my child was dehydrated and almost ended up in the hospital). Once your baby is steadily gaining weight, you can safely introduce a pacifier or other artificial nipple. Avoid overdressing your baby, since this makes her sleepier and less likely to wake up when she's hungry.
Before having your baby, research the different avenues of getting help in your area (lactation clinics, lactation consultant at the hospital, etc) and don't hesitate to call right after giving birth.
It's a common misconception new mothers have when they have a young child in the colder months. Since it didn't work out for me, I am not able to help my daughter when it comes to her time here shortly. Yes a little stressed out but hoping to have a great nursing experience with my second little one like I did with my first. A little pain is normal, as your nipples get used to the sensation, but excessive pain is probably preventable. Stanford also offers some great online breastfeeding videos, and La Leche League and KellyMom are good resources.
Of the many, many mothers that I know that have bfed, only about two of them have not experienced pain at some point. Thanks to you and your great tips, I will now be able to offer your advice to her in hopes that it will help in her having success with breastfeeding.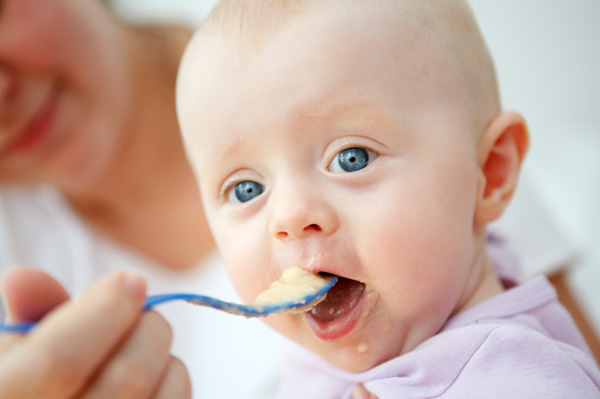 I think another thing that is very important is that you have to have a good support system.
Whether it's flat nipples, blebs, thrush, mastitis, or something else-pain is quite common. I agree that moms who know that there may be obstacles- but that they're usually temporary- will probably feel more motivated to keep going when they hit road bumps. So, for this next baby, I'm planning on ditching the pump completely and following this advice to keep breastfeeding. I successfully breastfed (still going at 3.5yrs) my tongue tied daughter but she suffered some colic issues in the beginning due to taking on air.
Before I gave birth I was very vocal with my my husband, MIL and my own mother about my desire to breastfeed.
With both of my children I had horrible pain the first week as my nipples were stretched out.
If I had known before hand and was prepared with those little soothies, things would have gone much better physically and emotionally. After that, I experienced pain of other sorts that was not due to latch issues several times. I went back to work when she was 3 months old and pumped 3 times a day and I would go home and nurse her in the evenings. I think mothers should be prepared for those times so they can fight through them, knowing that things will get better if taken care of. I get tired of mothers who have an easy time at bfing with a lot of supply saying it's not challenging or hard. Basically if you eat a nice healthy mix of low-fat yogurt, some soy items, eggs, peanut butter, and other veggie protein foods you'll be fine. Note, once your baby is born, breast milk is the most nutritious food for him, then formula.