The outer shell is a cotton blend with a waterproof backing and a super absorbent inner pad.
Smartly styled from cotton blend fabric, these reusable trainer pants are soft and comfortable for your child. The unique concealed water resistant layer and absorbent inner pad is perfect for little accidents.
The innovative design allows toddlers to feel wetness while minimising the need for clothing changes.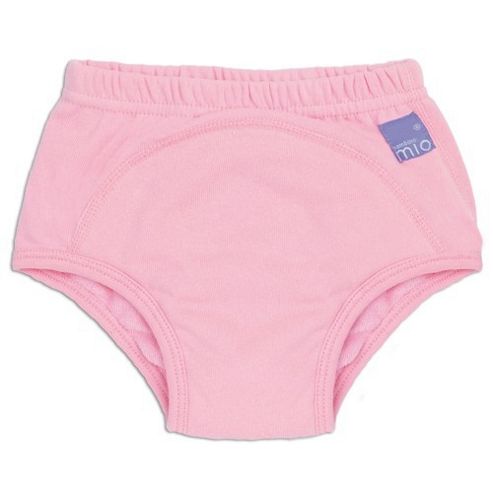 If you think your friend would like to know about this product please complete the form below. That doesn't mean to say you can't still make a difference to the planet  and save money with your choice of training pants. Super absorbent, easy-to-pull up and in fun colours and prints, these potty training pants will be a hit with your baby or toddler. Our eco-friendly Bambino Mio white training pants have a cotton-blend outer with a waterproof backing and super absorbent inner pads.
Toddlers can feel the wetness so it teaches them they need to go, while the waterproof layer helps minimise the effects of little accidents.