Laurence Bolotin, executive director of Zeta Beta Tau, speaks to attendees at "Safe Smart Dating" in the Metcalf Ballroom at Boston University Tuesday night.
Participants had the chance to talk about the different kinds of abusive relationships and how to deal with them, regardless of whether the student is in the relationship or not, said Laurence Bolotin, the executive director at the national ZBT national organization.
Dana Fleitman, the senior manager of prevention and training programs at JWI, and Bolotin guided the program through lectures and a presentation with various small-group activities. Groups of students were given printouts of stories of abusive relationships and hypothetical scenarios, and they were given questions about the nature of these relationships to facilitate conversation about the topic.
Bolotin said students should do something about unhealthy or abusive relationships if they witness anything. A poll prior to the program found that 16 percent of SDT members and 26 percent of ZBT members said sexual assault tends to be exaggerated, which was displayed on the presentation screen several times throughout the night with other relevant statistics. The program also made use of live infographics fueled by anonymous texting from the audience.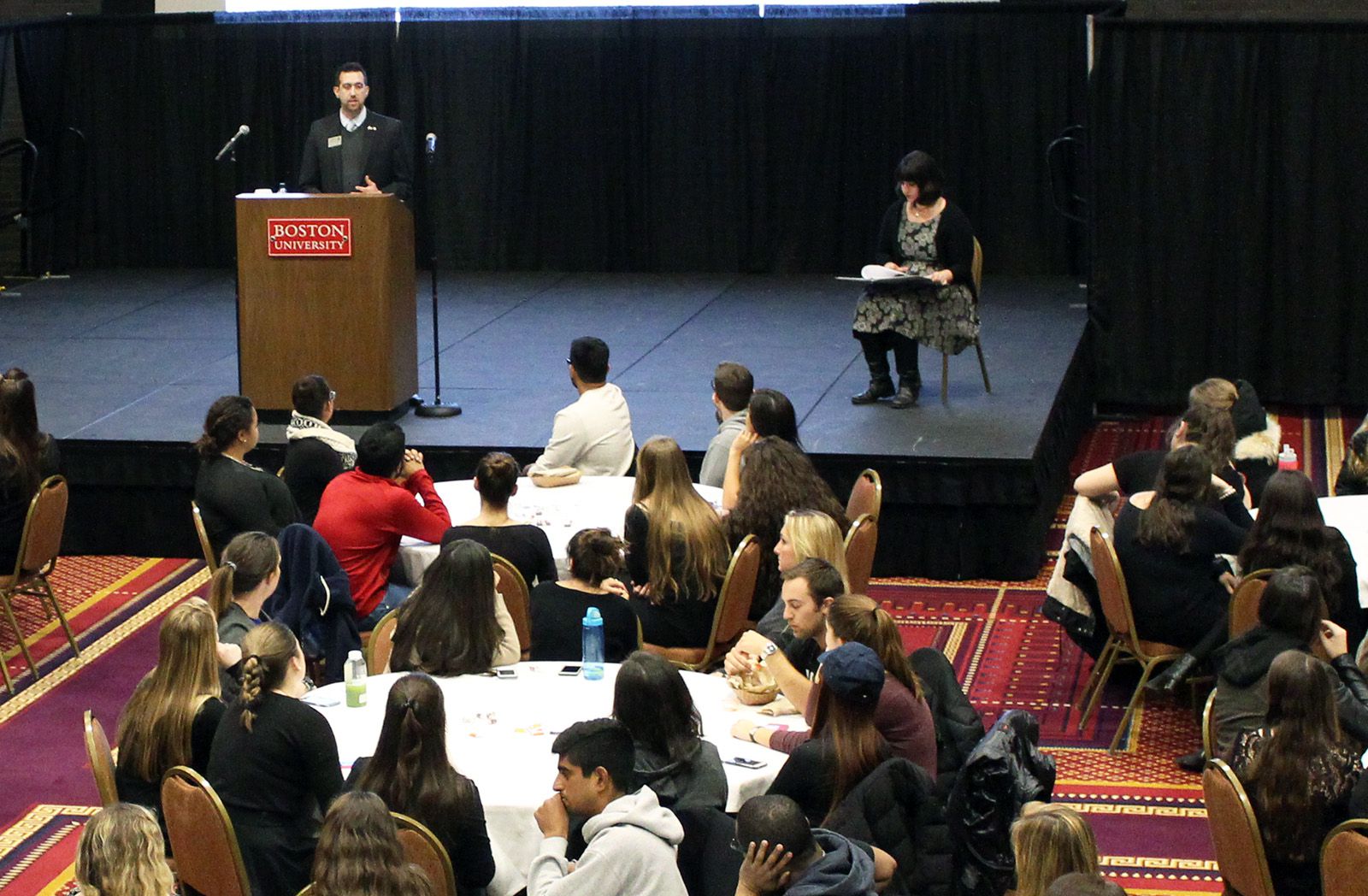 Renee Wool, head of philanthropy for SDT's BU chapter, said she was happy to see participation from many students.
Several students in attendance said they found the program informative and a good way to address the issue of unhealthy and abusive relationships. Sean Dacey, a sophomore at Northeastern and a member of the Boston City Area chapter made up of Northeastern students, said he thought the program was educational and a good topic for college students to discuss. Ali Shapiro, a junior in the College of Communication and president of BU's SDT chapter, said the conversation was the first of its kind held by the chapter. If this image belongs to you or is your intellectual property, please submit a copyright notification instead of reporting it. We encourage users to report abusive images and help us moderate the content on We Heart It. Here are just a few examples of recent designs from the Keep Calm-o-Matic creative community.
Please fill out the form below and tell us why you're bringing this poster to our attention. While the chapter's membership is made up of only Northeastern students, it is not officially recognized by the university. But please keep in mind that reporting images that are not abusive is against our terms of service and can get your account blocked. Click through to see more designs, create your own, share designs and purchase customised products.