As a bonus, Cake Journal (another gorgeous site I've loved a long time!) has perfect video showing how to quickly make ribbon roses. Once dry, use your roses and leaves to decorate cupcakes or cakes (sneak peek of a cake below that I'll share more pictures of later this week).
Glory, darling, even that you don't know me, I am always thinking about you, how do you look like, what do you do in your day, how do you work at the kitchen, how do you take photos for your masterpieces, I even think about your husband and your daughter !
Cake Journal shares a link to a HowTo video on making big, luscious gum paste roses, as shown on the cake below:The video is a large file, so you have to download it to your computer. I just love the cake you made here and want to make it myself for my mothers 70th birthday.
I made super tiny ones last week and had solo much fun making them and putting them on dark chocolate cupcakes — the chocolate makes the red POP!
Don't know how Bakerella wouldn't know you exist, as I think you are right up there with her! My cupcakes took a major leap forward since I watched your step-by-step on how to frost cupcakes. The colour of the layers of cake are gorgeous but I am having difficulty with choosing sugar paste colours.
For smaller roses use smaller easy rose cutters, rose petal cutters and make the cone out of gumpaste instead.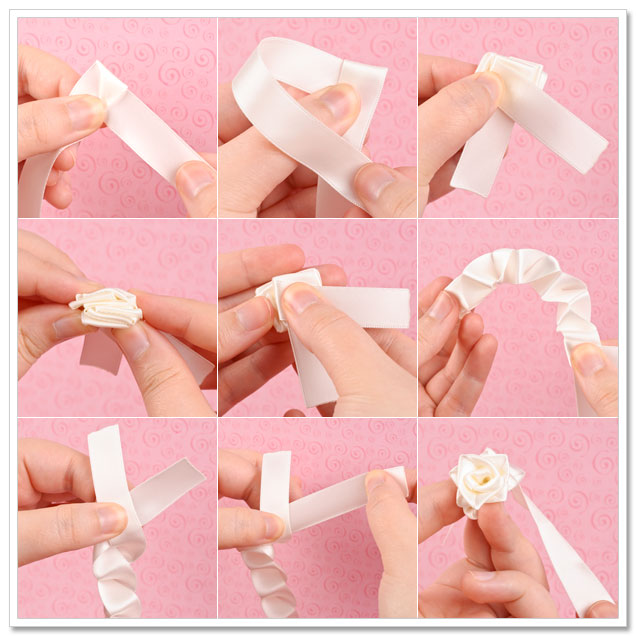 Later the roses need to hang upside down to dry through the process so make sure that you have either a broomstick or anything similar ready before you start on the roses (I just use my small drying rack for my roses).3. The thin piece of foam that is used in the video is a great "helping hand" when attaching the rose petals.