It's quite dated to consider text messaging a low-grade form of communication when articulation by way of smart phone has effectively become the modern day equivalent of a love letter. If he responds to your text without another question, don't respond to his statement.
He probably just wants to watch TV and leave the non-existent buttons on his phone unpressed. Your mom leaves out vowels in her text messages, meanwhile my mom is over here sending me a million different smiley faces in each text message. The only topic I believe inappropriately averted was the essence of proper text response timing. I had a boss once who was addicted to her iphone and would insist on texting as our main form of communication. Sometimes I think I am with the zeitgeist when it comes to communication, and other times, I think the world's gone crazy.
I would also add that it's good to wait a few minutes to write back, if the other person is as well. As a foreigner from a middle-to-eastern European country (Poland, to be precise) I can tell ya (!): it gets only more complicated! I'm from the netherlands and used to use lot of english phrases as well, whilst talking and whilst texting but after spending half a year abroad (where I spoke english all the time and eventually started thinking in english) I came back to the netherlands longing to speak my mothertongue again. When I was a teenager I downloaded all my text messages from my phone to my computer, and I'm glad that I did it.
Stanley Colorite's collection is so extensive it has already taken over four bedrooms and one bathroom in his seven-bedroom home. The entries for the sick poets competition have been flooding in and below are the poems written by children aged between 8 and 12. A wonderfully embellished poem by Maya Nunley, who is aged 10 and a pupil at Peek's Chapel Elementary School in the USA. The next day I told the teacher who gave me angry look in the end I wasn't believed and got twenty lines in the book. A poem jointly created by Samuel and Deven Ormerod, aged 8 and 9 respectively, who are pupils at Lower Darwen Primary School. Lucy and Lisobelle, who are both nine, have produced a very funny, but also quite rude poem.
It smells of delicious strawberry lipbalm, - and although it seems to be meandering, it reaches a funny, but perfectly sensible, conclusion.
A welcome return for Daisy, who was the winner of the Fussy Eater poetry competition last year.
This is my second entry for me because after i wrote about death i started to think about bugs and germs like a little gang of nastys, hope you like it. We've received a sudden rash of poems written by pupils at Garstang High School (I mean rash in the nicest possible sense).
Georgina's a pupil at Garstang High School and her poem, 'Would I Lie to You', has many wonderful touches, particularly the ambiguity between the title and the opening line. Jacob's poem is trundling along quite happily, but really comes alive with the last two lines. Kay has taken 'the stay away from school because I'm ill route with her poem', which works perfectly well, but I was hoping for something really unexpected to happen. Eva, who is a pupil at Garstang High School, has written a poem quite like Vicky Cookson's, in that it has a nonsense ending to an otherwise quite sensible poem, but it's enjoyable all the same. Jack poem has a lot of pleasing touches and reaches an unexpected, but entirely satisfactory conclusion. A most dramatic, perhaps even melodramatic, poem by Chris, who's 11 and attends Garstang High School.
It's the first time I've heard a new teacher described as an illness, but in Katie's very funny poem it all makes perfect sense.
Lucy, who's 11 and lives in Herefordshire wrote, This is my poem about when i broke my arm.
A technically well executed and very funny poem by Ingrid McNeilage, who lives in Britain and is 10 years old. A poem by a quite precociously talented 8 year old, Darcy John Farwell from Winchester in Hampshire.
A most enjoyable, if at times graphic, poem by Elena who's aged 11 and lives in Bath, England. Malini,who is 11 and comes from Bangalore in India, wrote Hi,The poem that I have written, 'Spots, shots and second thoughts' is about a girl who fakes a sickness due to boredom. A just loved the the opening line of Alice's poem, which really seemed to capture the essence of suffering from flu, and the intense desire to get better. Joanna, who lives in Cheshire, wrote in her email I have written a poem about a sick child for your competition.
I have copied the poem exactly as it arrived in Nisse's email, as I didn't want to upset the artistic integrity of her most enjoyable (and colourful) creation. Rebecca, who is 10 years old and lives in England, has written a funny poem about the effects of overeating and of eating inappropriate household items. Another funny poem about school avoidance, and this is a particulalry good example of the genre. An intriguing poem about a boy addicted to sweets by Jade, who is 11 and lives in Porchester. This beautifully composed and illustrated poem is a collaborative work by two 11 year old, Amy Foster and Cerys Lawson, who are both from England. A great poem with a twist in the tail by Alanah, who is 12 years old and lives in Port Glasgow, Scotland.
Claudia is 11 years old and has produced a complex poem about the battle of wits and wills between a mother and her daughter. Zoe, who is very nearly 11 (which sounds much grander than being 10 and 11 months) has sent us this glorious poem entitled Doctor Dog. This poem was submitted by Louie Robinson, aged 12, from The Isle of Dogs in London and is an intriguing entry which cleverly integrates images into the poem. Harry, who is aged 9 and lives in Kent, said in his email that 'I wrote the poem after seeing dad in hospital'. Elizabeth Waldron from Australia sent me this poem, which she wrote last year when she was aged 11.
Megan, who is aged 11, is a real poetry fanatic: I love writing poems, it is a fantasy of mine. A funny poem which has a wonderfully nonsensical quality - I love the line Pop pop oh pop goes the measle. A joint effort this time by Amy Foster (who clearly has recovered from the Turkey Pox) and her co-poet Hadassah Shah.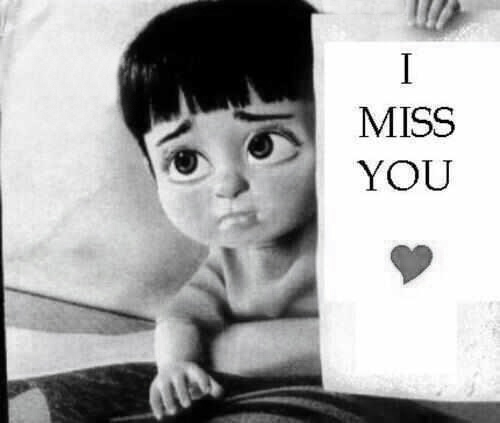 Naomi, who is 12 years old and lives in England, has really taken the 'sick' theme at its word. Another poem that has taken the sick theme literally, but is full of wonderful will she, won't she anticipation.
This one is rather usual considering the character restraint in #1 but according to another friend, restricting the use of acronyms in early messages may help catapult later messages. You can send a nipple and you can send your face, but you can never send them in the same message. Your text message is not a social media tool and as such, the journalistic rule of thumb remains in tact and mandates that you get but three exclamation points over the course of your career (budding romance). Finally, be weary of text-message bombing (which is considerably different than photo bombing). In fulfilling the guidelines of this monologue, you break almost every rule in some capacity, display your inability to countdown (eight and a half comes before eight,) and perhaps most dangerously: allude to emotional illness. I'm also married, though, which implies that occasionally, being who you are is rather endearing. I've probably broken each and every one of these rules, during both long and very, VERY, short term relationships. Can we get a post about how to go about at least attempting a normal phone conversation without dramatic pauses that leave the person on the other end wondering if you have, in fact, died?
Am I weird to think that texting can convey so much that gets lost in awkward phone conversations?
Some people (me included) use English phrases while texting sometimes, like: miss you, wtf, and so on.
I had a good laugh at some of them and cringed thinking that people actually do some of these. I bought her straight away and it's just gone from there.'If I see a Barbie or anything with the Barbie name on it I have to buy it. I'm not giving too many public comments on the poems this year, as I don't want to be accused of influencing the judges' decision. It's an acrostic poem, which means that the first letter of each line spells out a work or phrase. This second poem, with a vivid illustration of the lava mouth theme, is by Ruthie Harrison, who is 10 years old.
It can sound patronising to describe someone's poem as sweet, but I thought Miriam's teddy bear poem was sweet, cute, cuddly, adorable and, most of all, very, very funny. I was really taken by Barnaby's poem, which resonates with a lyrical use of language: 'It wiggled and squirmed and bloated and swelled' is simply wonderful. I'm usually scared of using complex rhyming schemes, but Elliot has pulled it off triumphantly, producing a very funny poem with a clever twist at the end.
Daisy is now eight years old and her poetry is growing in confidence and maturity - I'm fortunate enough to see some of Daisy's other poems, which are more serious pieces, rather than funny competition entries. Apart from the slight eccentric capitalisation - did the caps lock get stuck, I wonder - there's much to enjoy in this poem. Clearly both a football and a poetry fanatic, Jordan's poem really comes to life with it's clever, but unusual, rhymes.
Yet everything portrayed in the poem might, could, quite possibly would happen, particularly if you walked around with your mouth open for a long time! She's written a wonderfully punchy poem with its staccato rhythm Hot, cold, sniff and cough and assured rhymes. It's extraordinary how many of the poems link the twin themes of illness and missing school. It's quite a surreal poem and certainly the most arresting title that we're has so far in he competition.
I read the poem with particular interest as Timmy, my adorable black cat, was diagnosed as a diabetic about 2 months ago and I now have to give him insulin injections morning and evening. A charming poem which paints a vivid picture of Ruby at home looking after her teddies while her teachers enjoy their insect day! It is a funny poem, but at the same time it shows an extraordinary insight into the process of growing old. An intriguing entry, which has a feel of nonsense verse, yet is dealing with real phobias (except perhaps Bogyphobia, which hasn't made it into my medical dictionary yet). I particularly liked Caitlin's poems because it seemed really to evoke the feeling of being ill and because it had such a sweet ending.
I've had very great concern about cruelty to teddy bears ever since my next door neighbour, a feral child called Caroline Godber, threw my teddy bear out of her bedroom window when I was six. An excellent poem by Eryn and a particularly arresting opening line, I slumped out of the bed of heavenly bliss.
I wonder if there is a degree of autobiography in the poem - except the boy thing, of course.
The themes of sibling rivalry and death may not seem propitious, but it's a really funny and well structured poem.
I particularly like Kiera's poem as it is the exact opposite of most of our expectations, that school is a horrible place to be avoided whether you're well or ill. Jack has taken the visceral approach to our sick poets theme, but his poem is delivered with such panache that I'm sure he can be forgiven. The kindness od Mum's is another strong theme that is coming through in a number of poems - ever when, as in this case, they are cruelly deceived! This is another poem on the theme of illness as an escape from school, but it's very inventive and I love the idea of an Escapo-meter. Some people might think it rude to describe other people's poems as nonsense verse, but the poem has a definite nonsensical feel to it, which I love. For my whole life me and friends and family have always knew i had a talent for writing lots of useful poems. Can the clairvoyant daughter convince her mother that she'll be too ill for school the following day?
I particularly enjoyed the thought provoking final line do not use the cold or the cold will use you. Katie's poem is very well rounded - mirrored opening and closing lines is a classic - and full of sparkling illusions and unusual rhymes, which makes it just the type of poem I adore. I have been looking everywhere on the Internet for somewhere where I can share some of my poems with other people who love writing as much as i do and I finally found this fantastic website!
As Timmy would be in a hurry to tell you, I'm much more cat-minded than dog-minded, but Zoe's poem has won me over, almost.
Ben's email told us his poem was Written for your competition but during a bout of hayfever and a chest infection. I'm sure that eating jelly in bed is a better for you than a visit from the doctor, so long as you're not a messy eater.
She concludes her email I hope you enjoyed reading my poem, which Timmy and I most certainly did.
It's a really well crafted poem and the line Until she springs on bedspring wings is quite magical.
Amy Foster is aged 11, lives in England and, one must hope, is making a good recovery from her attack of Turkey Pox. According to the author of this quote, (her name is Amelia and she loves horses in the literal sense not to the large genital sense,) in the first phases of conversation, shorter is always sweeter.
This suggestion comes from a friend of mine who has more or less been out of the dating game a full decade. Now, are there any specific do's and don'ts not listed here that you subscribe to?
Between not re-reading and not giving a shit, you couldn't understand anything that she said.
And it is usually something along a quotation, we are pretending to be Americans, we watch English-language TV shows in the original, oh aren't we cool! Acrostics are really frustrating to write, so congratulations to Jack for tackling this tricky poetic form. At the same time, I was slightly concerned by the depth and breadth of the author's medical knowledge; too many hours watching Bizarre ER, perhaps? Bhatti, who wrote We've had lots of fun writing funny poems for the competition and i'm sending you two that I have chosen. It's short, it rhymes and it's funny, somehow managing to achieve narrative flow and a punch line in just four lines (although some poetry purists might think the third line is a bit of cheat). John describes himself as nearly nine and I think that he a wonderful poetic talent, particularly for one so young.
I'm slightly suspicious that their teacher might have tried to slip their poem past me, masquerading as a pupil! I have left the poem in its largely lowercase state, as the poet is clearly a disciple of the great ee cummings. My favourite line is It tasted rather eeewww!, which captures perfectly the indeterminate taste of sick. I got inspiration from playing with a bouncy ball, and I thought that it might be a good excuse for getting out of school!
Let's hope Harry's Dad makes a speedy recovery, or perhaps has another accident, which could be the subject of a further poem. I'm going to overlook the fact it's 20 lines, as she wrote it before the competition was announced. I would love to win this competition but it will be tuff because already you have got some absolutely fabulous poems.
I wonder if poems reflect the names of their authors, as Poppy's poem is certainly is full of pops. You can thoughtfully consider what will go into crafting the perfect message and in some instances, wholly create that immaculate vision.
She suggests that even though she does not agree with the following dramatization, it is likely a fantastic way to disengage the other end of your message.
This is probs due to the fact that I actually use these in my everyday vocab, as in I dont just type and read them, I say them as well. Well, its certainly a very funny and well crafted poem and I'm a particular fan of unexpected endings. The third verse works really well, particulalry as there the ambiguity over what I threw up on the bride! I certainly did enjoy Isabelle's poem and thought it showed an excellent use of rhyme, although I felt a little bit queasy reading the line I saw a little bug in that pool of vomit. I did enjoy Henrietta's poem and its slightly nonsensical feel, although you have to be both a brave and accomplished poet to begin a verse But back to the subject.
To write about illness is an inanimate object in such an animated way shows a truly inventive mind. Brodie lives in Cheshire and as school poet laureate has already been identified as a future poetic star. I love poems and most of the teachers and helpers just like to read them over and over again and that is why I get extra marks on my poetry at school! I have been writing poems since I learnt how to write and when I grow up I would love for my poems to become a big success. They force uncomfortable conversational fodder and an inevitable dialogue about the weather. You are definitely not rolling on the floor and your ass has definitely not dispatched from your body due to my highly advanced sense of hilarity.
Besides the physical benefits, there's nothing greater about having a serious boyfriend than being able to rest all doubt on whether my next text will be the breaking point on our relationship. While it is ok with friends and such, its gets really difficult to read while a flirt goes on.
I really enjoyed Sophie's poem and have to say - hands over ears, judges - that she's the best rhymer I've come across in a very long time. This is another fantastic poem although if you put Timmy in the kitchen sink to see if he could swim I don't think he would like it very much!
And I certainly did enjoy reading Tegan's poem, even if the subject matter was a little close to home. I loved Megan's poem and share her dislike of sports - unless, of course, it's only her poetic persona who is allergic to sports. Sometimes my ear will begin to hurt and when that happens I will have to surmise that I have probably contracted brain cancer.
No matter what you think you have to say, how witty, charming, convivial it will be, there's always tomorrow morning (and a pretty profound headache) to make up for short term radio silence. If he uses an English 'miss you' instead our own native language, does it mean he means it less? I believe us non-english speakers need to get creative with our own languages before we forget just how rich they are! Two simple words in damn English, not even a sentence, and I go off overthinking for an hour!
So: I am quite tolerant when it comes to texting, yes, I even learned to like the ?? or xD, you can use caps lock on me all you want.