Yesterday I went thrift store shopping and found some really cute Halloween decorations for super cheap! Sometimes I find the best inspiration when I try to figure out what I already have that I can use for decorations. I happen to have a couple of toilet paper rolls with white cardboard on the inside, so I staggered them in the outer circle to make it a little more interesting.
I had some orange feathers that I glued to the scrap card stock and then I cut the shapes of the pumpkins. Before you start gluing pieces together, play around with and make sure you like the size and have enough pieces. I have a bunch of white card stock left over from my baby shower invitations so I cut out a little tree, used a permanent maker to add some bark and then glued the leaves on it.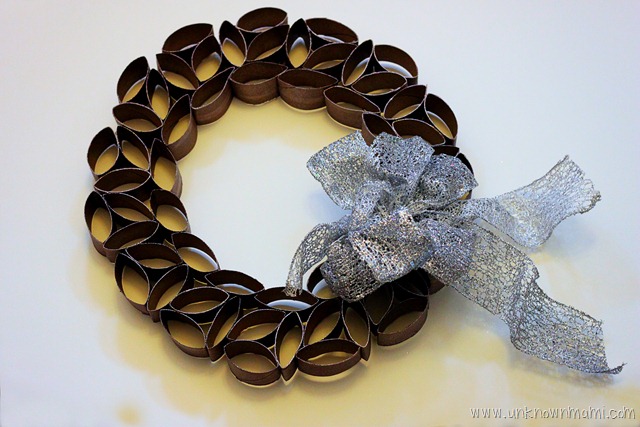 You cut a circular piece of the all-white part of the bag and then wad the rest in a ball for the head and then tie a string around it.