Henry A Milczuk, MD joined the Department of Otolaryngology-Head and Neck Surgery at OHSU in 1994.
Kandice Bowman, MS, CPNP earned her RN, MS, and PNP degrees from Oregon Health & Science University. We work with providers in OHSU Otolaryngology and with doctors in Doernbecher Children's Hospital to provide you and your child with the best team for your child's condition. Our doctors and nurse practitioner see patients in the Physician's Pavilion and Doernbecher Children's Hospital in the main OHSU campus, and also at the Doernbecher Children's Hospital Westside Clinic. Oregon Health & Science University is dedicated to improving the health and quality of life for all Oregonians through excellence, innovation and leadership in health care, education and research. MacArthur has a strong clinical interest in the treatment of hemangiomas and vascular birthmarks.
MacArthur was funded through the NIH as a Co-Investigator with Dennis Trune, PhD to study the inner ear impact of chronic middle ear inflammation (mouse model), steroid responsive mechanisms in the ear (mouse model), and the genetic susceptibility to otitis media –candidate genes. He graduated from the University of Michigan and received his MD degree from the University of California, Davis.
Milczuk and the rest of the Otolaryngology Department, is committed to Family Centered Care.
Richardson joined OHSU in July 2001 as Chairman of the Department of Otolaryngology-Head and Neck Surgery. Ericka King was born in Oregon and raised in Washington, on both sides of the Cascade mountain range. Derek Lam was born in London, Ontario, Canada but moved to Mercer Island, Washington at the age of 11. Quintanilla completed medical school with high honors at the Monterrey Institute of Technology in Monterrey, Mexico, where she grew up most of her life. She is certified by the Pediatrics Nursing Certification Board, and is a member of the National Association of Pediatric Nurse Practitioners, the Nurse Practitioners of Oregon, and the Society of Otorhinolaryngology and Head-Neck Nurses. Certified by the ANCC, a member of the Nurse Practitioners of Oregon and the Society of Otorhinolaryngology and Head and Neck Nurses, she has also served as guest faculty at Vanderbilt University and OHSU School of Nursing mentoring students, seeing patients, and giving lectures.In her spare time, Monica enjoys the many outdoor activities that Portland has to offer, running, kayaking, hiking, and biking. We are dedicated to providing the best care possible for your whole family, while caring for your child.
He used to be the Chief of Department of Otolaryngology, Armed Forces Hospital, for the past 10 years. She came from Children's Hospital of Orange County (CHOC) and the University of California, Irvine in Orange, California where she was in practice from 1991-2002.
She also received a grant from the National Organization for Hearing Research (NOHR) in 2011 to study the genetic variation in the immune system to otitis media. He completed his training in Otolaryngology-Head and Neck Surgery at the University of Washington. He came from Johns Hopkins University in Baltimore, Maryland, where he was the Bordley Professor of Otolaryngology-Head and Neck Surgery. She received her Bachelor's degree in Zoology from the University of Washington in 1993, and then worked for several years before going on to medical school in Seattle. He went to Cornell University in Ithaca, NY where he earned a Bachelor's degree with honors in Chemistry before returning to Seattle to attend medical school at the University of Washington.
After graduating, she spent two years in Boston, Massachusetts, performing medical research in the genetics of an ear malformation called "microtia" at Harvard University. She came back to OHSU in 2009 to work with the Pediatric Otolaryngology division as an Instructor.  Ms. This team provides multidisciplinary care to children and adults with complex hemangiomas and vascular birthmarks, offering the most up-to-date treatment options, both medical and surgical and via interventional radiology. She is an active mentor to students and residents.
She collaborates with an international group interested in the genetics of chronic otitis media including research teams from the UK, Finland, Pittsburgh and Australia on this effort.
In 1993, he completed a fellowship in Pediatric Facial Plastic Surgery at Arkansas Children's Hospital. The endoscope offers advantages over traditional techniques for seeing problems in the ear. Parents are given complete information to allow them to make an informed decision that is compatible with the beliefs of their family.
She graduated with honors from the University of Washington in 2005, and then departed for the Midwest for postgraduate training. He stayed at UW for residency in Otolaryngology-Head and Neck Surgery during which time he became interested in clinical epidemiology and outcomes research and completed his Masters of Public Health.
This confirmed her passion for Otolaryngology, and she then came to Portland, Oregon, to complete her specialty training.
She is Chief of the Division of Pediatric Otolaryngology here at OHSU and is starting a fellowship program to train future leaders in this field. She has recently received a grant from the  "Action on Hearing Loss" Foundation in 2015 to continue the genetic investigation of chronic otitis media. Currently he is on staff at Doernbecher Children's Hospital, Shriner's Hospital for Children, Providence St.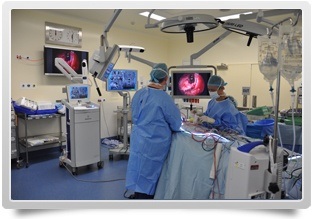 She completed her residency in Otolaryngology at the Medical College of Wisconsin in Milwaukee, and her Pediatric Otolaryngology fellowship at the University of Michigan in Ann Arbor.  While in Michigan, she spent a year researching the genetic basis of hearing loss while in the laboratory of Dr.
He then completed a two year pediatric otolaryngology fellowship at Cincinnati Children's Hospital. After soon realizing how much she loved working with children, she had an additional year of training in Pediatric Otolaryngology, at Vanderbilt University in Nashville, TN. She has advanced training in pediatrics that allows her to provide specialized care for children and their families. She completed her training in Otolaryngology-Head and Neck Surgery at the University of California, Davis. In addition to general pediatric otolaryngology, his clinical interests include the treatment of pediatric aerodigestive disorders such as obstructive sleep apnea, subglottic and tracheal stenosis, laryngomalacia, laryngopharyngeal reflux, pediatric voice disorders, and velopharyngeal insufficiency. She enjoys working with the kids and providing the individualized care that families and children need. She received her medical degree at UCLA and undergraduate degree in Chemistry at Occidental College in Los Angeles, CA.
She serves on numerous committees to support the OHSU institution in Professionalism, Faculty Council and as Co-Chair of the Committee on Committees. His research interests include the diagnosis and treatment of pediatric obstructive sleep apnea. Her areas of greatest interest are voice disorders in children and thyroid disease in children and adults. She sees patients at the Physicians Pavilion and at Doernbecher Children's Hospital, and also works as a very important part of the collaborative Pediatric ENT team.
King is now thrilled to be returning home to the Pacific Northwest to join the faculty at OHSU.
Bowman enjoys spending time with her husband and children, reading, meeting with friends, walking and traveling. King enjoys the full spectrum of Pediatric ENT, her particular clinical interests include children with genetic hearing loss, chronic ear disease and cochlear implantation, as well as airway and voice disorders.
King is also keenly interested in medical student and resident education, and will serve as the Associate Residency Program Director.