Montgomery County, TN – Teamwork between Montgomery County Sheriff's patrol, criminal investigations and K9 units early this morning led to the immediate recovery of stolen property from an aggravated burglary and the discovery of child abuse. Just after midnight, Deputy Shanna Grice responded to a call on Kay Road where the victim said he had possibly noticed his neighbor, Richard Allen, 32, run from his back yard. Someone at the home allowed deputies and Investigator Billy Wall to search inside, where they found several of the victim's items. After being placed into custody into the backseat of a patrol car, Allen became combative with officers and had to be chemically sprayed.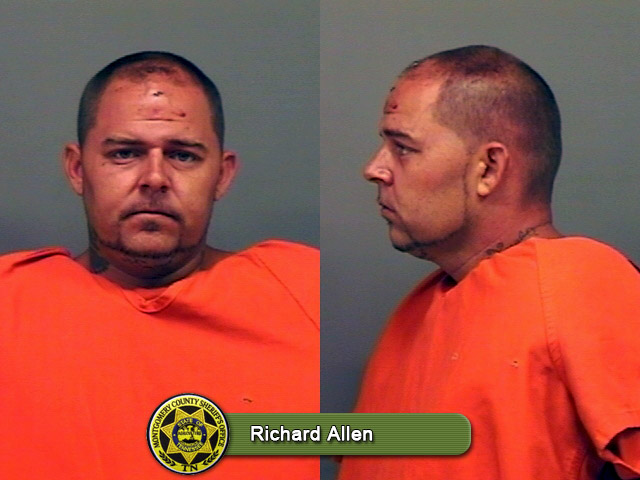 Wall was speaking to Allen's girlfriend when one of her children came forward, complaining of a stomach ache. Allen was booked into Montgomery County Jail after being treated at Gateway Medical Center for his injuries.
Department of Children's Services along with MCSO Criminal Investigations will continue the investigation.
He was charged with aggravated child abuse, child abuse, aggravated burglary, resisting arrest and vandalism.