The Walks and Tower Gardens in King's Lynn have once again received horticultural recognition, each being awarded a prestigious Green Flag. To gain the accolade parks and gardens must demonstrate that they are well maintained and well managed, providing high-quality public space for the community to enjoy. Now organisers of the Green Flag Award scheme are on the hunt for the UK's best public spaces and are giving people the chance to vote for their favourite park or garden in the People's Choice Award.
Regular users of the parks are hoping that The Walks and Tower Gardens will be named amongst the best of the 1,290 parks or green spaces currently flying the Green Flag.
Competition for the top spot is hotting up, with over 4,500 votes already cast so now is the time to ensure that the King's Lynn sites get the recognition they deserve.
Norton Hill Light Railway will be offering steam train rides running Four steam engines over a 1km-long track, which includes viaducts and a tunnel. Terrington Community Fund in association with Fair Clay Targets are holding a Charity Clay Pigeon Shoot. The Heritage Room has been equipped with RAF memorabilia, such as photographs, maps and drawings from Bircham Newton's Royal Air Force past.
Fakenham Town Band will be playing at the Visitor Centre, performance is free – why not go along and listen? The College is offering free, impartial advice, guidance and support to students, whatever their grades, on career and course choices.
A brand new lifestyle shop ChaseyLifestyle is set to open in the town's Vancouver Quarter on Friday 19 August 2011. The new store on Broad Street is the concept of Local business partners Tarquin Chaytors and Sarah Towsey, who recently sold their shares in the Caithness Crystal Visitor Centre. We leave a fantastic and hardworking team; we cannot thank them enough for all their support over the years, and wish them every success for the future.
Having left Caithness Crystal Visitor Centre on the 31st July, in less than three weeks, the team will open the style of shop that they believe the people of King's Lynn want. Chasey Lifestyle will be officially opened by Angela Hobbs from Barclays Bank as thanks for the support given to their start-up small business. The sleepy village of Wolferton will come to life when it launches its Scarecrow Festival on Saturday 27th August 2011. The popular free event promises to be great fun for all the family, with lots of entertaining scarecrow displays, games for the children, shire horses, Morris men on Sunday, visiting fire-engine, a raffle, and catering facilities around the village. The festival was started to bring the community together rather than to raise money, and ten years on it still achieves that. With large numbers of visitors, the road down to Wolferton on the Sandringham estate becomes very congested, so since 2005 the road has been closed from the Scissor crossroads just outside the village. The start of the scarecrow trail is at the Church end of the meadow and that is where programmes are sold. A free bus service will run every 10 to 15 minutes,with the bus driver giving an informal commentary on the scarecrows and other things of note in the village, such as the station, and will stop anywhere on the way round if somebody wants to get off or on. The King's Lynn Arts Centre is staging a back to back showcase of local knowledge, talent and expertise in a unique event taking place in the historic Guildhall Theatre.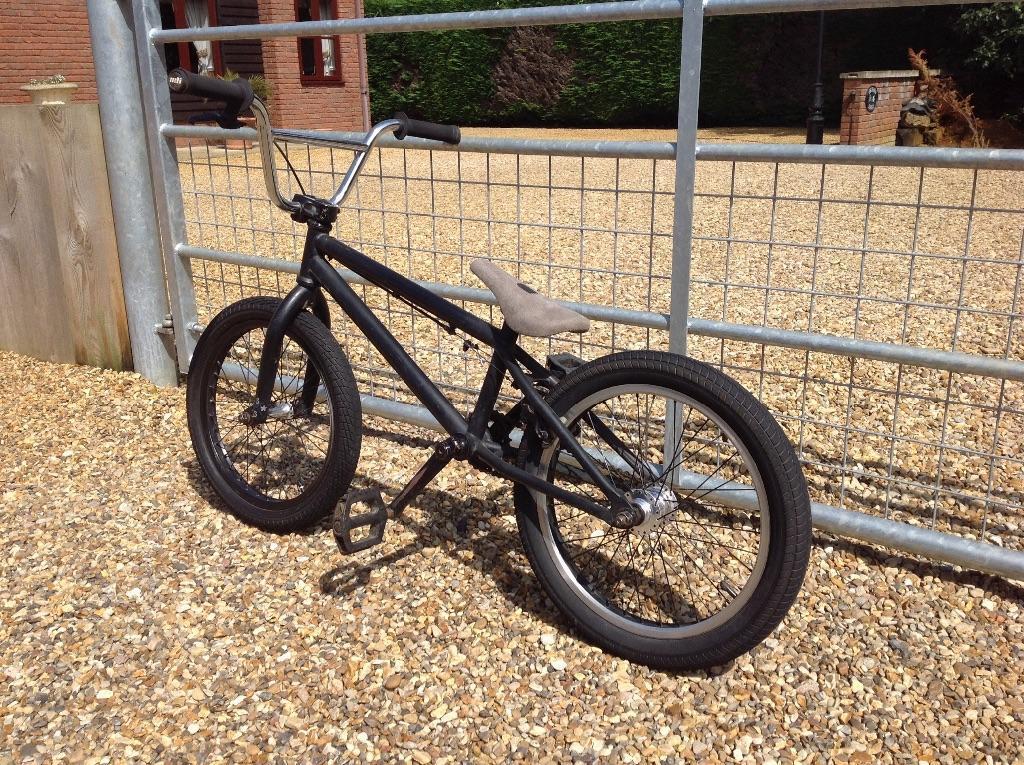 This is all about celebrating and showcasing the knowledge of local people with expertise within the community, many of whom do not get the chance to shine! If you have a skill or knowledge in a particular subject, or are part of a local dance or acting group, the King's Lynn Arts Centre are keen to hear from you! It has been 'business as usual' overnight for police in Norfolk as the force continues to provide support to the Metropolitan Police in response to the civil unrest in London and other parts of the country. Additional police resources have been kept in place in the county to ensure that they can deal with any local issues and to reassure communities.
Assistant Chief Constable Charlie Hall said: "We are extremely pleased with the way the public has reacted to our earlier messages. Police would like to dispel fictitious and malicious rumours which are circulating, particularly on social networking sites about disorder on the streets of Norfolk.
Mr Hall added: "We understand how distressing these rumours must be to residents of Norfolk and can assure people there is no substance in them. Norfolk and Suffolk Police are sharing resources and intelligence as a response to the civil unrest in London and other parts of the country and will be supporting the Metropolitan Police. Whilst there are no indications that there will be a repeat of what has occurred in London and elsewhere, both Constabularies are ensuring that additional resources are available to deal with any copycat occurrences.
Assistant Chief Constable Charlie Hall said, "Our main priority is to reassure our communities that we have sufficient police officers to maintain a high-profile presence whilst at the same time assisting the Metropolitan Police. Both Constabularies have sent specialist officers to assist their colleagues in the capital.
Mr Hall declined to comment on the exact numbers for operational reasons but gave reassurances that local police numbers were not being reduced by providing this assistance. Mr Hall confirmed that local policing patrols were being prioritised and that Safer Neighbourhood Teams were being asked to deliver reassurance messages to their communities. Children everywhere are invited to take part in a special art competition to coincide with the Launch of the newly formed King's Lynn Arts Centre Trust taking place over the weekend of the 24 and 25 of September. Rumour has it that William Shakespeare may have once graced the Guildhall stage with his eminent presence nearly 400 years ago, so the Arts Centre are asking children aged between 8 and 11 to draw their idea of what the famous playwright may have looked like. All entries in the competition will be exhibited along the Art Centre's corridor leading you from the Courtyard to the Guildhall Theatre. Well-known local caricaturist & cartoonist Jim Aitchison will be making a selection of some of his favourites for a specially printed tea towel.
For more information please contact Nick Neal, Assistant Arts & Education Manager on 01553 779095. Alan rode really well all day winning his moto's, quarter and qualifying in the semi.
Alan works at Bespak in King's Lynn, and has been involved in BMX racing for 25 years.
Wife Abi Hill was 4th in the 40-44 Womens Cruiser and son Kyle, rode well in the 8's but missed out on a qualifying position in a very strong category of riders. A BMX champion has been telling school children how he used life lessons to achieve sporting success.
Mike Mullen, former BMX World Masterclass Champion, spent a day with pupils from Kirkley Middle School in Lowestoft, speaking about his experiences, from the highs of achieving two world champion titles and to lows of crashes and injury.Mr Mullen visited the school on Monday in his role as an athlete mentor for Sky Sports Living for Sport, an initiative that encourages 11 to 16 year olds to aim high.
The People's Choice Award gives them the chance to decide which park or green space deserves the accolade of the nation's favourite. Voting closes at midday on Monday 12 September and the winner will be announced on 21 September. They reflect both the hard work and commitment of our students and the high quality of teaching and learning in our college. Visit their King's Lynn or Isle Campus for further information or contact Student Services on 01553 761144 for King's Lynn or 01945 466302 for Isle.
Having moved on we wanted to open a business with broad appeal whilst keeping in mind quality of product, value for money and above all great customer service".
There is also an adult and children's competition, local produce, books and bric a brac stalls. A villager who visited Kettlewell Scarecrow Festival while on holiday in Yorkshire, decided to bring the idea back to Wolferton. Traffic comes into the village via Station Hill, then left by the village sign into Church Lane and then right into the meadow where you can park your car.
Families with young children, who are not used to being able to run around in the countryside without fear of traffic, can enjoy the 1 mile walk around the village.
Our stance remains the same as yesterday – we have sufficient police officers to maintain a high-profile presence whilst at the same time assisting the Metropolitan Police. These involve the agencies with whom we work, including the other emergency services and our local authority partners.
He finally achieved his goal in Copenhagen by becoming World Champion in the 35-39 Men's Cruiser. When it came to the final, despite not getting a perfect start, he made his way into 1st by the first corner and led the race to the finish line, beating the former World champion from Holland. As well as talking to students about his life, he gave a motivational presentation, a demonstration of his biking skills and ran mini BMX workshops.
With such memorable past game show nights including The Generation Game, The Weakest Link and Family Fortunes the team decided to bring the date forward for this special event. We would urge retailers to adopt a business as usual approach to opening hours following reports some shops closed early yesterday. He also sat down with the pupils and helped them set their own life goals.a€?I know first-hand how much of a positive effect sport can have across all areas of an individuala€™s life a€" on both a personal level as well as a professional one.
There will be many stalls and events and displays including the Cadet Drum band, the Gun Run, a hawk display, dance troops, a car boot sale, licensed bar, hog roast – the list is still building. Perhaps a quiet walk through the Earl and Countess of Romney's 20 acres of fine water gardens, two miles of footpaths, woodlands, lakes, streams and bridges.