Talk about anything related to creating and painting cool terrain for Warhammer and other tabletop games. By the seal of Chogoris and the will of Master Kyublai, Great Khan of the White Scars Space Marines.
I'm curious and I downloaded your tutorial I'll send you feedback if I think it could use some change!!! Tonight the foam got carved up and puttied as well as some future sand dunes were made and glued to the 8'x4' board.
I just randomly throw stuff on the table until I like what I have and then glue it down.Never needed any preparation.
Anyone have any ideas why it would still be the consistency of week old Jell-O pudding that's been sitting in the fridge and has developed pudding skin?
This was expected and I had done some tests on scrap foam after hearing about how aerosol paint would melt it. The garage door was wide open the entire painting process, so hopefully that added a bit of fresh air to the mix.Here is the second update mentioned earlier. Most of the time I kept working on it although it wasn't really dried up anyway.No experience on glue drying up too fast. I was very pleased to find that the paint didn't just continue to seep into the foam indefinitely, and, in fact, it created a very craggy texture that reminded me of dessert landscape, which is what this board is meant to gather inspiration from.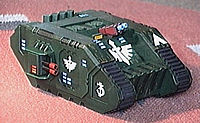 Its cracking a bit in places but only hairline fractures and the foam itself isn't warping so it looks like figs will be able to stand on it. On the other hand, maybe not do that for fear that the glue dries too quickly and warps to the point that the glue constricts and snaps the foam board.