Fraser Osborn recently completed design development including integration with existing train unloading and ship loading facilities, preparation of drawings and specifications and preparation of capital cost estimate for the extension the Xstrata Number 2 shed.
Fraser Osborn is currently undertaking, design specification and construction supervision for a 1 Million tonne per annum magnetite storage and export facility for a private Client. Fraser Osborn recently undertook preliminary design and capital cost estimate for a storage and export facility which will be undertaken in several stages ramping up to 5 MTPA.
Study for Cement importation including ship unloading, storage building design, transfer to storage building, reclamation from storage building to either road or rail transport to Mt Isa and other centres.
Review of existing wharf facilities and preliminary design of conveyors and storage shed and capital cost estimate for importation of 250,000 tonnes per annum of sulphur and other materials for mineral processing project. Ok Tedi produces in excess of 600,000 tonnes per annum of concentrates which is barge from Kiunga river port to a silo ship in the Gulf of Papua. The Government of British Columbia is not responsible for any of the content in any of the opportunities listed on this website.
The business component of the BC Provincial Nominee Program (PNP) offers accelerated immigration for qualified entrepeneurs ready to invest in and actively manage a business in BC.
British Columbia's official trade and investment e-newsletter features the latest industry success stories. Artist Statement Ed is a graduate of the Brooks Institute of Photography and has been a commercial photographer for the past 30 years in Seattle, Washington.
Sold Price for 8 Fraser Street Shorncliffe Qld 4017 Skip to Main Content Menu Sign In Join Buy Rent Invest Sold Share New homes Retire Find agents Home ideas News Commercial Address, suburbs, postcodes, or regions Retire Property No.
I thought the Malcolm Fraser three houses simple but well designed homes, and much better housing than most of those greyish boxes surrounding the housing fair. I agree T Green, now that Richard Murphy is past it Malcolm Fraser is the true voice of architecture in Edinburgh and that is a fact!!!!! I'm not debating Malcolm Fraser as an individual or as a practice, just this specific project - many other houses tried to show an alternative to the bog standard developer led noddy box, but this just seemed to be a nicely finished wimpey! Aye, the spiteful numpties are out in force, T Green, success isn't celebrated in Scotland is it? Perhaps the general public could see what was going to be able to be most easily lived in by families, which too many of the houses weren't. As for concrete tiles and render, if Tullochs can start thinking beyond that to more sustainable materials in their house building then it's a beginning.
I agree that some of the houses on show were far from practical (some complete shockers!), but do you think people were drawn to vote for frasers as it was probably the most like current housing, therefore easier for people to imagine living in? Perhaps there's a reason most normal unarchitecty people without bottomless bank balances want to live in something tried and tested.
Unpainted larch cladding and zinc are both sensible, longlasting and very sustainable materials with which to build.
If this Expo is to have any wider influence on the current state of mass housebuilding in this country (and isn't what this was supposed to be about really?) then simple is surely better than over designed and over complex.
If the Expo was intended to showcase innovation then for me the two most interesting projects were by Nord and JM Architects, but the Nord one seems to have been lamblasted, even by fellow architects, I think because of poor workmanship?
I would aslo agree that judging by the images at least, there were some shockers which were neither innovative nor an improvement on the standard of developer housing, so what was the point? The NORD one (only one was accessible, the end of the terrace) had real problems with interior layout, some design elements, and practicality; the stonework was beautiful, but the black larch at the back far less so.
It will be interesting to return in say, ten years, and see if the claims re heating costs have borne up, what is looking shabby and proving impractical and expensive to maintain, and even outdated before the outlay recouped.
If you fall in love with a house you will put up with all sorts of odd things, but in general, most people don't have a great choice as budgets are limited and want practicality and ease of use I suspect. It wasn't basic untreated larch, I believe it was Scotlarch which is, I understand, longer lasting. I do wonder, though, if the stained and painted timber buildings will weather well, especially in Inverness.
The only other thing I would add is the idea that some of the comments on here are spiteful, I don't think so at all, they seem pretty relevant to the issue. As I stated, I didn't want to get into too much of a spitefest and start picking out individual flaws. Moreover, if the expo isn't the time to explore and develop new ideas when is this time? The Drum houses didn't have sustainable zinc and larch and natural insulation did they? Perhaps the public in general enjoyed the day out, but was in the end swayed by considerations of practicality. Any other views on why so many of the houses failed to combine a successful exterior with a floor plan that works? Or have considered that 'house shaped houses' may in the long term be traditionally that shape as indeed they are flexible as far as interior layout is concerned and do work?
I also wonder what went through the minds of those who designed houses where it would, for example, be very difficult indeed to change lightbulbs or clean glass? I'd be interested to see some views from architects who entered the design competition for the Expo (winners or losers) on how seriously it was taken. I know there were adjustments in the aims and remit of the Expo event as the organisers adapted to changing circumstances. Are any winning architects reading this comment trail and recognising criticism of their own buildings?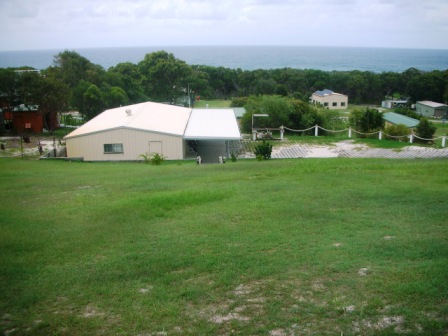 I guess I'm really asking what lessons can we learn and how can we take these forward to Expo 2? At last, a posting from Mac which gets down and dirty and actually illustrates genuine physical points which need addressing. Yes, we kept things simple and recognisable - and as we were passed between developers, and were moved to a different site and orientation during the masterplan process, such robustness served us well. Glad to see some realisation that the double height spaces didn't seem to work too well. I remarked at the time that they looked like they could be my parent's house if it were to be overclad in timber and zinc. To be honest, they certainly weren't my favourite house there, but which house would you rather see replicated throughout the housing schemes of Scotland?
Thanks Malcolm, really good of you to join in, of course there were successful features as well as stuff from which all can learn. My hope is that the Expo does get developers talking about how they can improve their products and flashy gestures are more going to put off, rather than encourage, what is a notoriously conservative industry.
Personally Rural Designa€™s Secret Garden house was my favourite particularly for the thoughtful way the ground floor worked and for the spatial qualities of the living room in particular. On the affordable housing side I also enjoyed Plot 4.1 the Timber House by John Gilbert architects. The Anta house, though it was really more a classy but a€?na€™ ben, was rather cute and, judging from their new clients book sitting on the desk inside, was drumming up considerable new business for them. Felt most sorry for Bracewell Stirling Architects and their Modular House which had unfortunately been Glasgow blinged to death by whomever the interior designers for Tulloch Homes were. Was not sold on the air source heat pump and mechanical heat recovery approach taken in the HLM house. Finally does anyone know if the SUST Seminar series will be available online at some point? Thanks for the comments on plot 4.1 - using massive timber was our competition aim and small floorspace allowance meant that simple was the only way to do it.
Frankly, I admire all comments for trying to be so polite and politically correct; are you not all fed up with putting lipstick on the pig? Not daring to say the truth, being afraid of criticism or merely to may be violate any kind of suppositious law, i.e.
I suspect that other architects have this detail, the expo site does not allow this to be published, nor could it be included in the catalogue, perhaps other architects can share their information here to be digested and discussed?
When you have finished your detective work, you will probably see some reputable retailers on your Sheds & Garden Furniture products. Review of existing wharf facilities and preliminary design of storage shed and capital cost estimate for export of magnetite. The Government of British Columbia has vetted the opportunities solely for its internal administrative purposes and has not vetted the appropriateness, viability, profitability or risk of any of the opportunities listed on this website. In the event that changes are made to these terms, the modified version will be reposted on this website.
It also has key resources, information and tools to help you invest, export, and make connections around the world. 2005371318 Fraser Street Shorncliffe Qld 4017 Show Page Visits Mortgage Calculator Contact Agent Residential Land Sold Date: Tue 24-Sep-13 John Decker 0418 875 257 0418 875 257 View profile John Decker Real Estate - Sandgate 6 Brighton Road Sandgate, Qld 4017 View Agency ProfileEmail Agent 8 Fraser Street Shorncliffe Rare as Hens Teeth.
Constructed of a timber frame structure with Scottish larch cladding and zinc roofing the property has a predicted annual running cost of just £274.
We had tried to build something familiar to the house-buying public, and to our house builders that pushes forward simple, sustainable design.
Certainly one of the better designs at the Expo and without the technical over-complication of many. Honestly if Tulloch stick some concrete tiles on the roof and render on the walls it would not look out of place in Cumbernauld. It would not be a surprise to me if these were the least liked by the public because that is the nature of all new things. Additionally, as it was screwed with ss screws it could be easily replaced in future if needed. The interiors do look very poor in the images I have seen and wang's comment is fair too. It was interesting to visit, for any number of reasons, although if it's all to be repeated I hope not in the same format.
For me, the real success in the Expo is in getting people talking about design, whether professionals or the public.
Well in trying to be radical externally interiors seemed shoehorned in as an afterthought, rather than being what came first. Clearly designing houses which actually work in practical terms is an artform many have yet to master. Are the broad criticisms set out above a reflection of a perceived low status and reward for winning the competition, or is what we saw at the Expo as good as we can expect from our best architects? The generous fire place with its glazed surround and the daylight filtering down through the skylight over the couches were delightful. Also the double height space were the living room overlooked the kitchen sink was somewhat curious.
Tried debating an alternative breathable wall solution with the MHRV suppliers but, naturally, they were insistent that their approach was the only way to overcome condensation issues in an air tight house and it was naive of me to suggest otherwise.
Generally the social housing was pretty robust layouts, mainly due to having a housing association checking and commenting on drawings from a users point of view throughout the process. Lots of workmanship issues and a god awful kitchen to address next time round, it was actually good to see Graeme Massies as a construction shell, to see the detailing, although I dread to think how well it survived a month stood out in the weather. It was good to see the Expo as an alternative to cookie cutter development but sited where it was on the edge of Invernessa€™s suburbs it felt a bit King Canute. I spoke to many people there be it lay people, students or industry professionals and the continuing refrain was the lack of storage space.
True, describing the reality and then again might not be in many peoplea€™s interest; but does that secure the tradea€™s future? For instance I understand that a decision was taken not to apply the 2010 technical standards to the houses.
They wanted to know why this wasna€™t being properly explained especially given the volume of visitors. I should also have noted, on my posting above, that MFA credit should be to Neil Munro, who authored the project, assisted by Helen, Calum and Sarah.
Thus, the Government of British Columbia does not endorse, recommend, advise on, promote or make any representations about the opportunities, including whether they may be viable or profitable. A richly deserved public vote of confidence for Malcolm Fraser Architects to add to the RIBA Award for Dovecot Studios Edinburgh and the Architecture Grand Prix and Best Public Building for Scottish Ballet Glasgow in the Scottish Design Awards. Maybe I missed the point too, but many folk I spoke to on my visit were gawping and then quietly tutting about how impractical most of the houses were. Flat roofs, valley gutters, odd shapes, untested materials, fast growing ivy all make for problems in future.
Wasna€™t quite so taken with the exterior and presume the architects must have been disappointed in the copper cladding. Evidentially whomever designed it hasna€™t had a bad dinner party experience with dishes being dumped in the sink etc.
I knew which bus to take but still had to wait on 4 buses before I could convince one of the drivers that the Expo was on his route. The HA space standards also encouraged architects to think of ways of maximising the feeling of space within very tight floor area allowances. I appreciate that the organisers and builders were pushed for time because of the harsh winter but I would have liked to have seen more in each house on how they were constructed. You only had to exit the Expo site onto the distributor road to feel that this wasna€™t going to address key issues such as how we actually re-engineer our suburbs to be more sustainable.
In one or two houses I wondered around them thinking a€?where are the cupboards?a€? only to discover, once Ia€™d found them, that they were stuffed to the gunnels with the most intimidating heating systems. Does that help to advance the industry facing the fact that it is years behind the same on the Continent and that the ongoing lack of training and education will let us fall behind even faster but use even more imaginative descriptions of what we dona€™t know too much about. Somewhat lacking in ambition when surely an Expo is the ideal opportunity to demonstrate to the industry in advance of the change just how the new standards could be put into practice. The Government of British Columbia is neither a principal nor an agent of any of the opportunities listed on this website or the entities offering the opportunities. Keeping things simple and easy to build and maintain is wise, both for the rental sector as well as the private. It was interesting that so many members of the public had the same impressions as so many architects, although unfortunately there were too many expressions of disappointment, particularly with the interiors.
When I explained what had happened to the person in the Expoa€™s ticket office she looked at me as though I had descended from space.
Malcolm Frasers and Rural Designs were excellent because they considered maximising useable spaces for ordinary life. With regards to placemaking the Caddell 2 masterplan worked well on the site but inevitably an Expo means different buildings competing for attention. The information in the database, including opportunities, is neither an offer to sell securities or a solicitation of an offer to buy securities.
Could almost see the team sketching it outa€¦ A talented practice well deserving of their Saltire Medal. Many of the houses had huge floor areas compared to social or developer benchmarks, I think the Expo should be starting a discussion about space standards in housing.
There were even bedrooms in one of the Housing Association properties where I wasna€™t convinced they complied with Housing for Vary Needs Standards. A key issue for the industry given the looming 1st October date for the new technical standards. Ita€™s good to see the Mayor of London having the bottle to tackle this with the London Housing Design Guide. Where a log burning stove was upstairs; try hauling logs and disposing of ashes up and down stairs (apologies if it was gas, but I think not). It would also be good if the next Expo (and I hear through the grapevine that No 2 is on the cards) addressed inner city suburbs or regeneration issues.
Someone should take the initiative to get the author, Alex Ely of MAE, up here to talk through the issues and how the industry down there has reacted to them so we can start preparing for this now. I only spotted one energy monitor throughout my trip though there could have been morea€¦ Presumably SUST be publishing a report at the end of the day so that there is feedback that informs how industry and the profession move forward?