Popular brand names have a way of creeping into our everyday vocabulary and when they do, they become generic trademarks (otherwise known as proprietary eponyms, if you're fancy).
Sorry craft moms, but the term Onesies is owned by Gerber Childrenswear, and the baby food giant takes its trademark rather seriously. Popsicle is a registered trademark of Unilever and part of the company's SICLE trademark family, which also includes Creamsicle and Fudgsicle.
In 1923, after watching his wife apply cotton wads to toothpicks to reach hard-to-clean areas, Leo Gerstenzang developed a ready-to-use cotton swab. The terms Realtor and Realtors are collective trademarks of the National Association of Realtors (NAR) used to distinguish members from other real estate agents, brokers and salespeople. If it's not made by The Diller Corporation's Formica Group, your countertop is decorative laminate.
You're squirreling away those leftovers in a plastic container unless they're a product of Tupperware Brands Corporation. Wite-out, one of the most beloved products of the late 20th century (when people regularly used typewriters and hand-wrote things like letters), is a registered trademark for a brand of correction fluid manufactured by the BIC Corporation, the company that makes pens, lighters and shavers. In 1920, cotton buyer Earle Dickson combined adhesive tape and cotton gauze to create homemade bandages for his wife, Josephine, who often suffered from cuts and minor burns in the kitchen. Fluffernutter is a sandwich made with peanut butter and marshmallow creme usually served on white bread.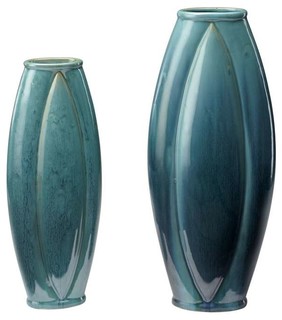 If you continue browsing the site, you are giving implied consent to the use of cookies on this website. If you're planning to sell a homemade version of this infant attire on Etsy or eBay, you better call it a baby bodysuit or your listing will be removed. The Italian-based company is a leader in hydrotherapy and tub design: hot, whirl and your standard bath.
It was originally developed as a bean pot and all-purpose cooker by Naxon Utilities Corporation of Chicago. Its generic use refers to any lip balm or lip salve contained in a lipstick-style tube and applied in the same manner as lipstick. 1 brand of facial tissue in the world, Kleenex was born from a feminine hygiene product, a combination of the word "cleansing" (shortened to "clean") with the capital "K" and "ex" adopted from Kotex. Inventor Richard Lewis used the derogatory term after his trial run of automobile masking tape fell off the car and a frustrated auto painter told him to "take the tape back to those Scotch bosses of yours and tell them to put more adhesive on it." The nickname also stuck to Drew's later invention, Scotch brand cellulose tape, precursor of the transparent, multi-purpose tape used today.
The feather-light, unbreakable food storage units, developed in 1946 by Earl Tupper, are air- and watertight when covered, and create an audible vacuum when sealed, known as the "Tupperware Burp." They are only available through company reps, who typically host Tupperware parties, or on the official website.
When Dickson told his bosses at Johnson & Johnson about his new invention, Band-Aid was born. The trademark is registered to Durkee-Mower which, not surprisingly, is the maker of Marshmallow Fluff.
Gerber aggressively enforces its trademark and doesn't take too kindly to name brand variations.
Rival bought Naxon and introduced the Crock-Pot in 1971 as slow cookers were gaining popularity due to the influx of women in the workplace, who could start cooking dinner in the morning before going to work and finish preparing the meal in the evening. It was first used as a disposable makeup remover (replacing early 20th century cold cream towels), then found to be an effective substitute for the handkerchief.
Patent and Trademark Office to cancel the trademarks on the grounds that they were generic terms. Later, the name Baby Gays was dropped, and Q-tips became the identifying mark for cotton swabs.
The "Q" stands for quality and the word "tips" describes the cotton swab at the end of the stick.