When I begin a Shop project, it's handy to have an area to resize pieces into manageable ones. Once the stock is flat, straight, and square, the next step is to cut the joints and shape the pieces.
To make this go smoothly, I position the Router Table, Band Saw, and Drill Press near each other. While your equipment may look properly spaced on paper, wait before moving them into place. A shop about the size of a single car garage is more efficient when work flows from one area to another.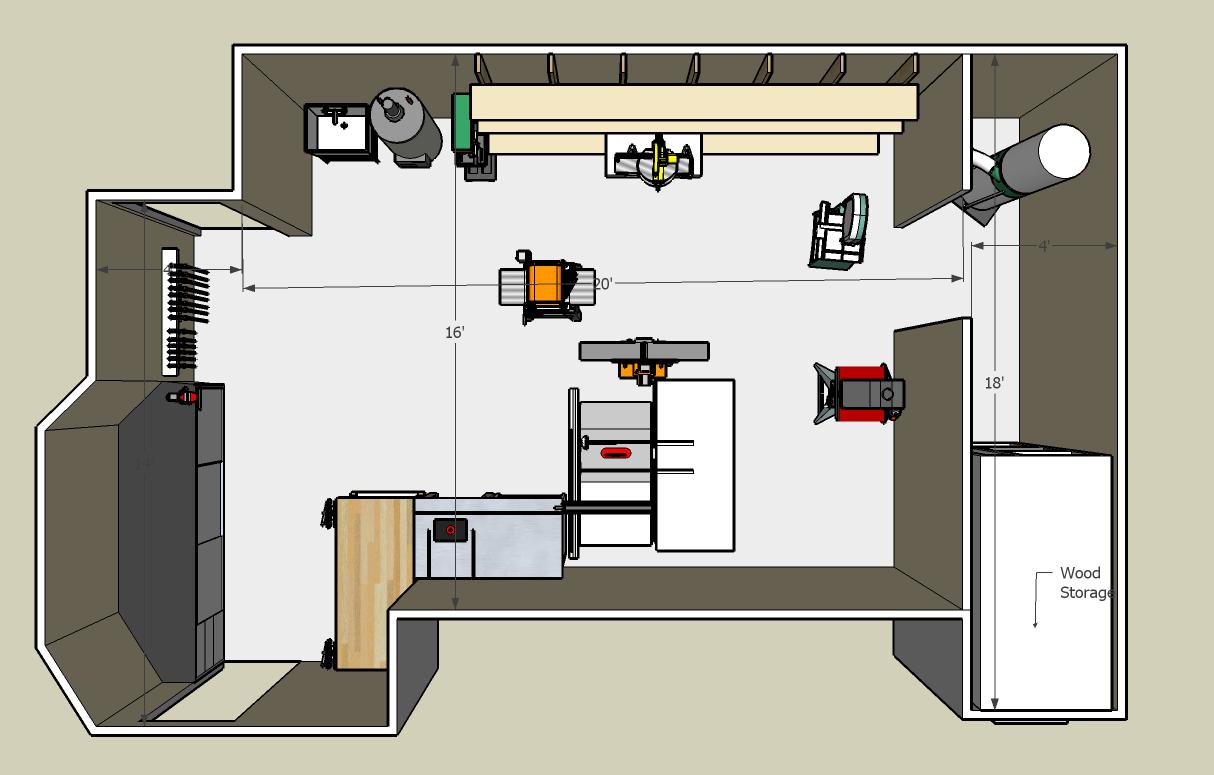 By keeping the front of his shop open (nearest the garage door at left in the floor plan), Stan has the option of bringing his car into the shop for maintenance if needed. For example, position your Thickness Planer so the outfeed passes in front of the Table Saw.
Most often it's sharpening, but I also use it for drilling, holding bench hooks and shooting boards and occassionally as a chop-saw station. At other times the space serves as an assembly and staging area for building large furniture, or for keeping large completed components out of the way while he continues working. With all the machines and materials required for a project, a shop can get crowded and cramped.
Then cut paper templates of your tools to scale and positioning them around the "shop." One thing that can make a small shop work "big" is to organize tools by groups. It's the extra space needed so the work piece that feeds in (or out) of one machine doesn't bump into another one. The Thickness Planer is set up at the same height to out feed wood onto the tablesaw Outfeed Table.