admin 26.11.2013
Hello all,As some of you may know, I've asked some professional layout builders to do the basics of my new layout. Dale_the_noob wrote:You will need another isolating section on the top station so that you can link another locomotive to the back and drive the train outI thought about that but to be honest I'll mostly be using DMUs on the branch.
As its a one off thing and will be hard to change, I would get it put in, even if you don't use it now. You need a left-hand crossover at the bottom station -- a train leaving from the top or middle platforms has no way of crossing back onto the correct (i.e. Dale_the_noob wrote:If you changed the crossover outside the station to a single slip, it would workA single slip would have to be streamline and the layout is built on setrack - a streamline point wouldn't fit in with the geometry. Because of non-railroad abuse of the site, new members MUST use their first names (at least) to join NO EXCEPTIONS! While I have no fear of handlaying track, what I am somewhat apprehensive about is re-gauging loco mechanisms. As for handlaying track, I know that you can do it after looking (and lusting) at your switch posted earlier.
Well I did some "close to scale" sketches of using either the Kato or Tomix N scale chassis as a base for an S-scale engine.
I'm assuming this is an advantage to On20 -- the HOn3 wheels are a lot more closer to size (1:48 vs. On the flip side of the coin, I've seen the pictures of Russ's On18 mini layout and the size of the wheels didn't jump out at me, so maybe it's less an issue than I'm thinking it will be. Parts of this bulletin board may not function unless you enable JavaScript (also called Active Scripting) in your browser. Hi all,I've finally got some space (5'x3') that I can put a layout, I'm pretty sure what I want out of the layout but I'm not entirely sure how to fit it in.
This is my N Gauge layout which at 5' X 2' is a foot narrower than the space you have, but may give you a better idea of what will fit.
This is because I want electric points etc and also because DC wiring worries me.I have 3 weeks in which to make alterations to the plan before they start building.
I tried in vain to build a layout with streamline points in the space but couldn't manage anything decent as the radius of the points is so shallow. Regular Atlas or Peco flex is just fine; also check out Tomix Finetrack - this is a fixed radius system that uses 100mm and 140mm curves and 140mm radius turnouts. Here's just an idea- 2' x 4', the lower loop is 2 foot (HOn3), 7" radius, the upper loop is 18" (N), 6" radius.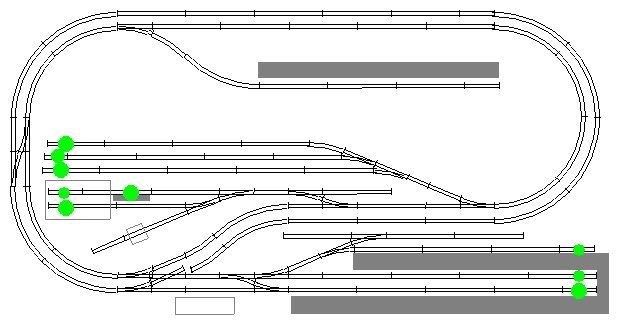 Real railroad switches are built that way, but they are far larger "radius" than any model. You may find these as kits or RTR on the net and yes, they (mine) will snake around 10" radius.
But there are lots of great kits out there that work in any of these mentioned scales, you just have to look around.
Actually, with handlaid track, you can make any track plan you can dream up, no worries about finding that "right" turnout or track with somewhat out of scale ties. I'm after a double track mainline with a terminating container depot on the edge of a city theme. Any translation using Google translate is a guide only - its accuracy cannot be guaranteed and it is used at your own risk. That seems pretty obvious in hindsight but I couldn't see it despite staring at the plan for ages. The On30 Bachmann Shay can do 15" (mine can) and I have heard some running them on 12" radius.
I have a couple of beautiful little coaches and several other neat cars to build thanks to Sr. The move to 009 became almost universal with the introduction of N gauge and most of us just don't notice the 1mm. That I ca fit in, its when I try to add a raised section to the track as per bark's layout, wich I want to use as a raised station for the city. If they're too steep or on a curve you're likely to get very bad running.In terms of the inclines, what is the maximum grade trains can run generally run? It was very difficult on my layout but I did go mad with track lolOr best bet is to get a length of wood with some tract and have a play. I'll give it some thought - at this point I'm imagining shunting round the trains in the station to get them back on the outer loop but your alteration does make alot of sense. Grandt Line makes nice Gilpin Tramway On2 car kits (cheap also) which look great with the HOn3 trucks.
See the Small Layout Scrapbook from a couple month's ago, look for Jim MacIntyre's HOn30 modules. Basically you move ore from the Banta Cimarron Mine on the upper loop to the tipple on the other side where it is dumped into 24" gauge cars for the trip to the out of sight mill.
You CAN build switches with the rail curved through the frog, and by doing so they take a little less space- important on a small layout.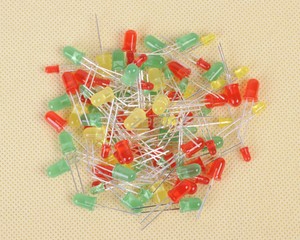 I know barks had an extra foot to play with to reduce the gradient.This is what I currently have in terms of track design. If they're too steep or on a curve you're likely to get very bad running.2 - The loco release in the container terminal. I've read that 2 % is the maximum you should be looking at if you are being realistic but I've also read that you can go up to and beyond 5%. Don't forget even if a loco shoots up an incline when it has rolling stock the weight of the stock will try and pull it off when its going round a bend on an incline. Woodie mentioned the Arizona Copper railroads, try to find a Finescale Railroader 2004 Logging, Mining & Industrial Annual - it has the whole collection of Mal Ferrell's articles about the little railroads.
I have built switches (what we always called the things before some idiot editor of Model Railroader decided that he knew better) with curved frogs back when they were first crawling out of the primordial ooze--or was that toads? HOn3 trucks work for both Sn2 and On20, and there are some neat kits that work in several scales. I Probably should have mentioned but the 4 tracks at the back I'm planning on hiding with either a backdrop or scenery so I don't need to worry about the grade looking realistic and since it will be on a raised section above the city so trains wont be going very fast anyway. 2 foot equipment - The Grandt On2 Plymouth can be regauged down to HOn3, the small Gilpin ore cars are OK, steam - you are on your own. The Grandt Gilpin phase 1 (On2 kits) are inexpensive and can be used in O, S, and I have seen these little dudes on an HOn3 layout and they looked just fine.
I know that the curves in the top left are horrendous but before I try to play around with it any more I basically want to know is if any more experienced track builders than myself would know if this layout is possible. The incline on the track plan at the minute is roughly 4% would passenger trains such as the Class 158 make it up there fine? 18" equipment - Railway Recollections has an On18 Brookvllle which would work well, I have done little steam locos using the Life-Like 0-6-0 mechanism. Cars - all the Railway Recollections On18 flats, low & high side gons and the new ore cars would be great.
Draw a switch on paper with a straight frog, and then draw over it with a curved frog- you will see quite a difference.