admin 06.04.2014
Please register to participate in our discussions with 1.5 million other members - it's free and quick! I'd say the guy who is the CTA President - again, in theory - by definition ought to have a good bird's eye view of what is and isn't needed for Chicago in terms of improving mass transit. I think you are on to the crux of the problem with what I bolded, but you've got a bias which is coloring your perspective. Who exactly gets to define what exactly qualifies as "high density" and what are the metrics we want to use? When it comes to supporting rail, defining high density is pretty standardized and there are objective measures that can be used. A lower-density area with existing infrastructure may be able to support re-use of that infrastructure to passenger rail for lower cost than new construction in high-density areas. Because when I look at the Chicagoland as a region, a neighborhood underserved by rail such as Belmont Cragin qualifies. Belmont Cragin is actually a corridor I think could be developed in a way to support rail, preferably under Belmont although under Fullerton would be interesting and allow for better connections to existing Metra stations.
The fact is that while I agree that decentralized zoning & aldermanic privilege aren't constructive to regional planning, if you think that the actual residents of neighborhoods outside of the Loop and River North want more density, you're dreaming. Alderman often do crazy things, but this is because their constituents support that approach.
Right now we have neither a chicken nor an egg, because current rules and traditions disallow both. What I would suggest folks like yourself consider is the exact opposite of the cram-in-the-housing-density which in turn will justify better transit. Otherwise we end up doing this infrastructure retrofit process, which is much more painful and inefficient, gets the community involved too late, etc. I do agree with you in the big picture - there was a DNA Info article yesterday about protected bike lanes on Milwaukee north of Lawrence, and the community meeting turned into a 3 ring circus. Some commenters made the quite lucid point that if you can't direct development based on these dog-and-pony community meetings.
Most residents can't see beyond the route they take to and from work, and they don't understand the importance of connections across the City. Cross-town connections are important, however I'd argue that they are not essential unless we also develop nodal centers to anchor key points along them, because outside of downtown, things are simply too dispersed, and it would take WAY too much intensification to support non-nodal rail (i.e.
I wouldn't say we have neither a chicken nor a egg, but the hatching cycle doesn't seem to really line up properly. Re: Belmont Cragin, I am not questioning your expertise and experience, you clearly have put a considerable amount of time and energy into these issues.
Belmont IMO is to date a perfect example of how developers and a crappy alderman put their eggs in the condo upzoning basket. I am inclined to support pockets of SFHs, bungalows and 2 and 3 flats in the residential areas, with arterials going more like 4 - 5 stories, and with major intersections (especially surrounding L stops) having even taller anchor buildings. Moving east from Belmont Cragin, many of my neighbors are starting to raise their eyebrows at the Belmont-Elston-California intersection and surrounding properties. CTA got the buy-in of South Side aldermen and local officials before announcing the closure plan.
Given that this already occurred with minimal complaints from riders, due to the many shuttle busses offered greatly mitigating the impact, you should move on. South siders now have a fast, brand new el line, after dealing with a well run, ontime, construction project.
North Siders on the other hand do seem to have more unrealistic expectations for public works projects, IMO due to the fact that so many are transplants and don't understand the difference between construction in a sparsely populated area and construction in a densely populated one. Let's hope the CTA's by-all-accounts very thoughtfully implemented Red Line work will become the standard for future projects. And that's our fine city for you -- Chicago was built on a big city frame but has never fully fleshed out.
In a super dense urban-environment the most efficient way to get around is not hopping in the car -- it's catching a form of public transit. The El is a neighborhood enabler -- an area's potential for growth and vitality is directly related its El stops. The CTA needs to form a mass transit network -- as opposed to the current radial commuter rail. The first step of this massive project has already been completed -- the section of track that connects the Green Line (Ashland stop) to the Forest Park Blue Line (Medical Center) has already been rehabbed and is ready for train action.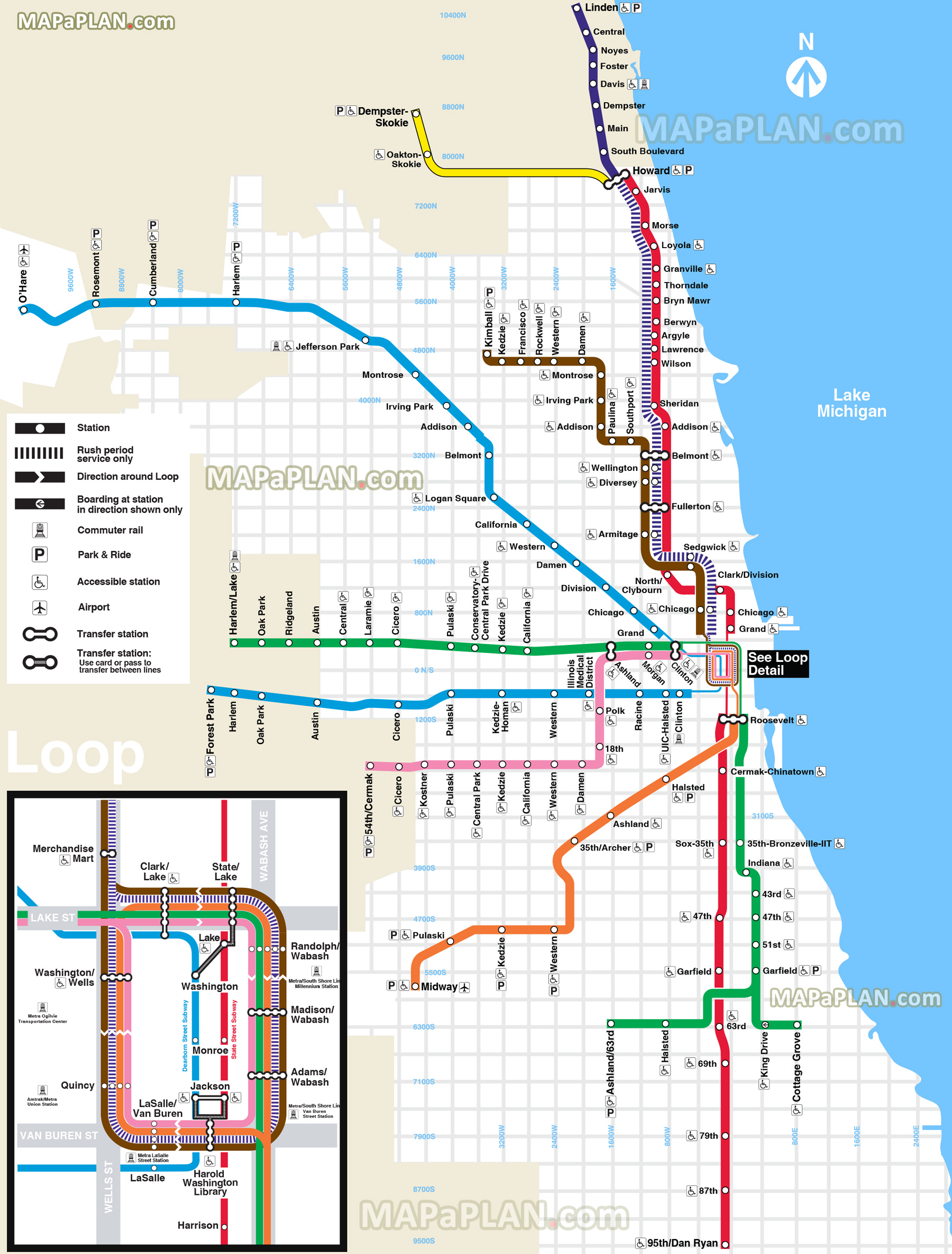 Step two is the Cermak-Archer Connector -- connecting the Cermak Blue Line branch (18th stop) to the Orange Line (Ashland stop) via elevated tracks.
The Circle Line is an exciting beginning of a networked CTA -- suddenly the El is no longer a radial commuter rail, but a fully functional public transportation network that can be used for everyday life as well as commuting to the Loop. Let's complete the "Circle Line" by connecting the Orange, Red, and Green Lines on the South Side. Let's shoot another train line through the North Side that brings rapid transit to the underserved North-Central corridor.
While most people see the weekend after Thanksgiving as a time to begin preparations for the December holiday season, this time of year is a painful reminder to some as the anniversary of one of Chicago's deadliest fires. That made the question of whether it was a discriminatory thing to close the entire line a moot point, because all of your local officials were not on your side from the beginning. Oh, you know what I'm talking about -- everybody knew that kid in high school who was well over 6'3" but barely weighed a buck thirty. Most of the density is located in the loop and vertically up and down the shoreline of Lake Michigan.
The El helps neighborhoods become vital by providing transportation infrastructure that is needed to support density. For an example of what I mean, check out Chicago's West Side, an area which is rough and ready for revitalization of its old neighborhoods (Garfield Park) and growth of underdeveloped neighborhoods (west of the United Center). Right now, all lines lead to the Loop in the morning and back out in the afternoon -- these lines don't take into account that a lot of living happens outside of the skyscrapers of the Loop.
This addition of track will add a much-needed stop right next to the United Center, and will necessitate a transfer station at the current split between the two branches of the Blue Line, but other than that, it's ready to roll. Additionally, the Orange Line is brought up to the North Side where it will share a track with the Brown Line. This stretch would be about 1.3 miles through a mostly industrial area and over the Stevenson (I-55) and the Sanitary & Ship Canal.
This line used to spur off of the O'Hare Blue Line at Damen and paralleled North Avenue out past Kedzie to Lawndale, but CTA shut it down due to low ridership in the early '50s.
A Roscoe Street Subway line would spur off the Brown Line in Roscoe Village, jog down to Belmont Ave. This line would become the "Red Line of the West" by stretching 15 miles down the West Side and would link all of the east-west El lines in the city.
The Red Line would simply be extended to Pullman, but the East 63rd branch of the Green Line would wrap down by the South Shore, link at 95th to the Red Line, and would connect back to the Ashland Green Line and proposed Kedzie St.
So, in the interest of promoting the el system in Chicago--which I take every day, my comments above notwithstanding--I offer a complete and up-to-date map of the Chicago el system.
He was always a little on awkward side -- he was super tall, yet he couldn't play basketball, he was friendly but not exactly suave, he was talented but would always rather not have attention called to himself. Proof of our lanky frame can be seen in the low population density of many neighborhoods, such as in the East Village, where the entire neighborhood was zoned for bigger buildings, resulting in teardowns for new buildings that were never built.
This is evident in Chicago on most of the North Side, the near northwest, and the near south where you find massive density grouped around the train lines.
In the '60s the city cleared acres and acres of land on the West Side in an attempt to create "something out of nothing." This act of urban renewal resulted in massive open tracts of land that have mostly sat un(der)used for the past 50 years.
Although the plan is actually quite complex, and involves rerouting many of the lines over time, the basic concept behind the Circle Line is quite simple -- it makes neighborhood-to-neighborhood trips a hell of a lot easier.
Apparently routing the Blue Line up to the Green Line has sparked some controversy from some neighborhood groups based along the Cermak branch -- although I'm not entirely sure why -- the new plan allows them to get to any other train line much faster than before, and the only downside I can see is a necessity to transfer to the Blue Line if they want to take it to the Loop.
This seems like an absolute no-brainer to me -- this is a short section of track, the highway is elevated here, so it could pass underneath, and a small bridge over the canal should be simple enough. The Circle Line would live up to its name and break the rapid transit boundary between the South and the Southwest Sides. The newer incarnation of the Humboldt Park line would follow the same path, but would terminate at North & Cicero, Close to Grand Ave.
The Kedzie Avenue Subway would begin at the Kimball Brown Line stop, link to the O'Hare Blue Line at the Belmont "Superstation" (Blue Line + Roscoe St.
It's certainly not flawless, but it's not about right or wrong -- it's about constructive ideation on our built environment.
I'd like to think they wouldn't be successful at it, but I couldn't believe all the South Side officials bought in, either. Or on the West Side, where clueless '60s era "urban renewal" razed entire blocks of buildings leaving empty lots in their place.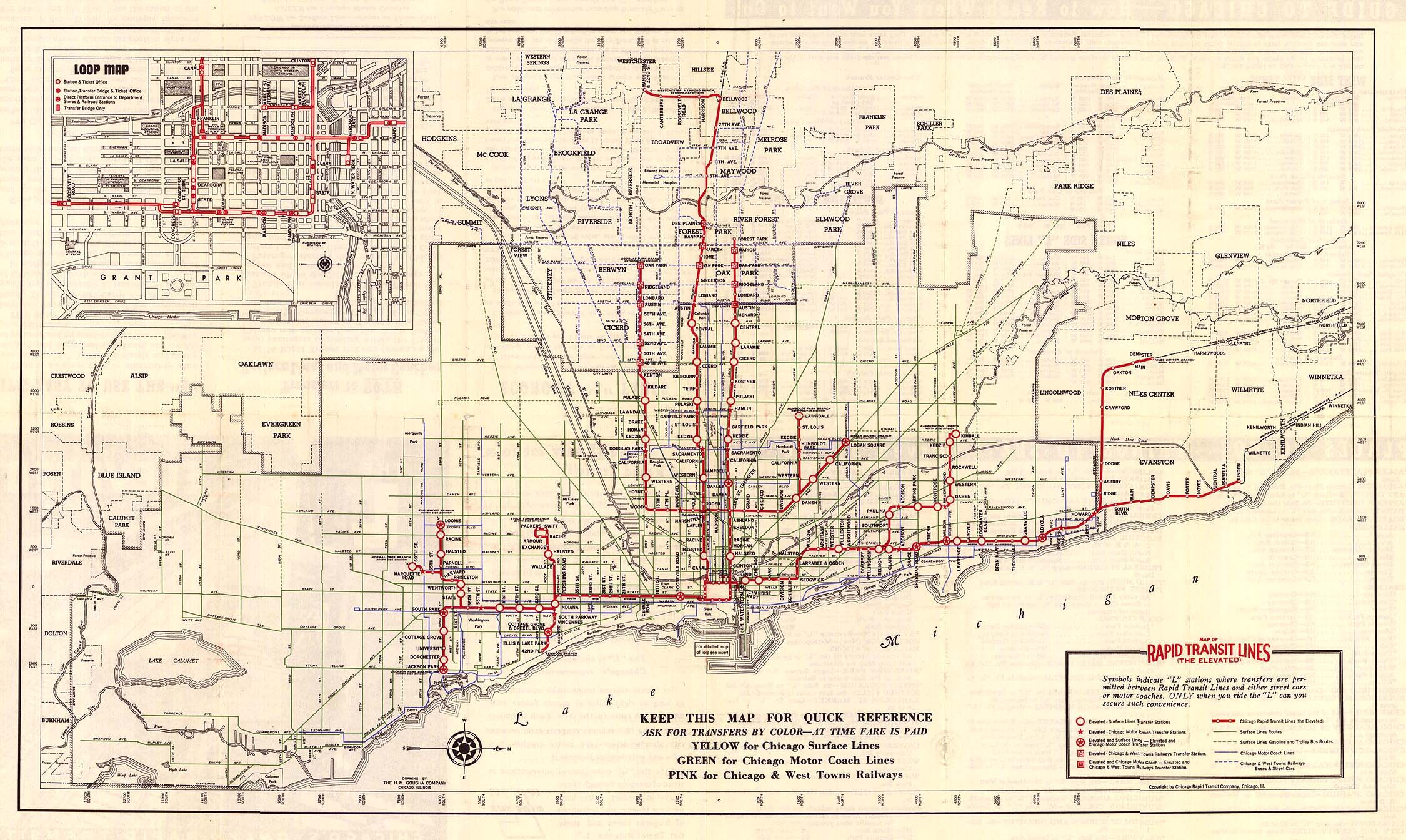 You can almost watch the growth (or gentrification) spread up the Blue Line from West Town out past Logan Square in real time. Imagine -- no longer is it a requirement to route through downtown or take a bus when making the trip from UIC to Ukrainian Village, Lincoln Park to the United Center, or Brighton Park to West Pilsen.
This phase permanently routes the Purple Line through the Red Line subway, and temporarily down from the Loop via the Orange Line tracks, where it will then head north from Ashland to end at the United Center. The Humboldt Park Line would fill in a massive gap in East-West El lines on Chicago's West Side and would enable growth in the Humboldt Park and Cragin neighborhoods. This 2 mile link would bring rapid transit to Avondale and would also create another link between the North and Northwest neighborhoods.
At this point the line could be built as an elevated line above the current Metra tracks until it meets up with the current Brown Line tracks at Roscoe Ave.
This large loop would help further the process of regenerating the far South Side and become an enabler for organic neighborhood growth. Chicago is a world-class city that's ready to lead the world through the 21st Century, and now is the time to start thinking about how we can strengthen our city. Low population density is good for creating affordable property, but bad for creating urban neighborhoods, which -- according to New Urbanism ideals -- rely on density to keep a level of safety, massed resources, and continued vitality. Additionally this would make transit to O'Hare that much quicker for far North Side residents. When the Brown Line turns west again at Wilson, the North-Central would continue over top of the Metra tracks northward until Granville, when it would head underground to become a subway line beneath Ridge Ave. Subway), link to the new Humboldt Park Line, Green Line, both branches of the southern Blue Line, then would jog under the Stevenson to meet up with the Orange Line, and would join the Ashland branch of the Green Line west of Washington Park. The North-Central Line subway would continue northwest underneath Ridge for 2 miles, finally meeting up with the Yellow Line in Evanston at a "reincarnated" Asbury stop (which was closed in 1948). This massive outer loop would add a third tier to the Circle Line concept and would help link the massive population growth that the far neighborhoods will experience once the near neighborhoods have reached their maximum capacities.
Will we let our neighborhoods become monotonous car-dependent urban sprawl with no discernible difference between city and suburb?
Additionally, old industrial buildings can find new leases on life in the post-industrial age by being converted into living spaces, offices, businesses, restaurants, community centers, libraries -- the possibilities are endless, and don't necessarily need to point to loft-condos. These rides are a pain in the ass -- they're slow, indirect, and require multiple bus transfers. This would most likely require a subway construction to preserve the aesthetic of the neighborhood, but it would also provide an El stop to central Bridgeport and ultimately could complete the entire outer Loop. This section of the Circle Line would begin to physically link the northwest neighborhoods to the North Side neighborhoods, eliminating yet another unspoken neighborhood boundary.
The future of our fine city depends on the development of the El -- the Circle Line may be decades ahead of us, but why stop there?
This North-Central El line would bring rapid transit to some densely populated residential areas in the city in West Lakeview, North Center and Andersonville as well as begin to pull some vitality further West into Bryn Mawr and West Rogers Park. Or will we let the great enabler -- the El -- help us create a dynamic network of urban neighborhoods full of character, vitality, and life? He has tons of character, he's quite cultured, and once you get to know him he's just as interesting as any of his larger, more popular friends.
Preserving old buildings along with new construction is vital in preserving a sense of neighborhood authenticity and creating another great Chicago neighborhood.
Currently there are multiple physical barriers that separate these two heavily populated areas -- the Chicago River, the Kennedy, train tracks, industrial districts -- making travel between them quite difficult. Chicago is ready to fill out its big city frame -- and the next place to work on is the long atrophying West Side. The North-Ashland Subway bridges this gap and would begin to blur the distinction between the North Side and the near northwest. This phase eliminates the additional Purple Line routing by creating a new train line, depicted below as the "Gold Line".