admin 23.11.2015
Often, it's the finer detail on a layout that really brings things to life, and street name signs are one of those little details.
Glue – Deluxe materials Roket Card Glue is highly recommended, but Super Glue or even PVA with a fine tip applicator will work just as well. Using a sharp craft knife and steel ruler, cut out the required street names from the sheet as required.
Once complete, this sign is now ready for mounting directly to a wall such as the side of a house or factory, or mounted onto posts. For wall mounted signs, simply apply a small drop of glue to the reverse of the signs and fix into place on your chosen wall or building. Using wire cutters (side cutters are the best choice as they give a nice square finish to the ends of the posts, or even the cutters on a Swiss Army knife which work brilliantly for this), cut the strips of wire into posts as marked in 5.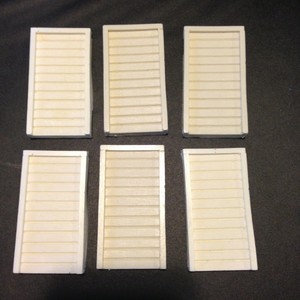 Now flip the sign over, paying attention to keeping it the right way up and apply two very small dots of glue to the reverse of the sign, approximately 1 to 2mm in from each end of the sign.
Once dry, mark the position of the signs on your layout & drill 1mm diameter mounting holes if necessary, alternatively small drops of glue can be applied to the ends of the posts and the sign propped up into position with a blob of blutak or a lego brick while the glue sets. Justin, any chance of a 1970's UK, Town Police Station kit, others available dont really cut the mustard, especially as one manufacturer has it double as a library! For other scales, use the appropriate scaling percentage to reduce or enlarge the print out as required, i.e. For a sign mounted onto 3ft posts on a OO scale layout you'll need to mark 12mm lengths.
Then position your posts as required, ensuring the top of the posts are just flush with the top edge of the sign.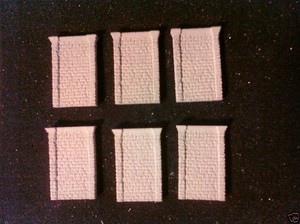 So much so, that if you're not entirely satisfied with your purchase you can obtain a full refund within 7 days of your original purchase, no questions asked!
Each sign is designed to be assembled quickly and easily in layers, which simplifies painting and produces a highly realistic 3-D appearance. The wire I used is the same 1mm, matt black steel wire that is supplied with out pre-printed signs kit. The easiest way to mark this I found is to use the back of your knife black to make a small scratch on the wire at 12mm intervals.