When I cut out the baby, I left some space around her, I didn't cut it right to her outline.
Kathy--I use Photoshop Elements--a watered down version of Photoshop 7 but still with LOTS of features. Ron, you meantioned the "drop shadow" -- I did selectively darken the areas under the baby, but how would I go about adding a drop shadow in Photoshop???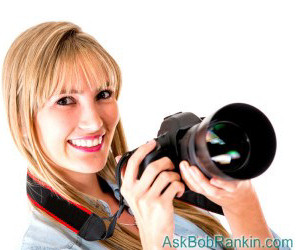 Images may not be copied, downloaded, or used in any way without the expressed, written permission of the photographer. The best advise I can give is to play with all the sliders and directional (Circle with line in it) thing. I use Photo Base 3 for my photos, but have some other programs on my computer that I don't use.
Click on the color and change the color (maybe gray or sample the darkest part of the flower), play with that.The thing is, it has to make the picture more believable or throw it away!