I have three versions of the Cascade, the half zip, this full zip and also the hooded jacket in three different colors and I love them all! Icebreaker's RF260 Cascade jacket offers a midweight natural alternative to synthetic fleece. They are the first things I grab when I'm freezing, and nothing else, no other sweater can compare. There is a pattern within the fuchsia which is difficult to see but it is there, it is a swirl of a slightly darker fuchsia.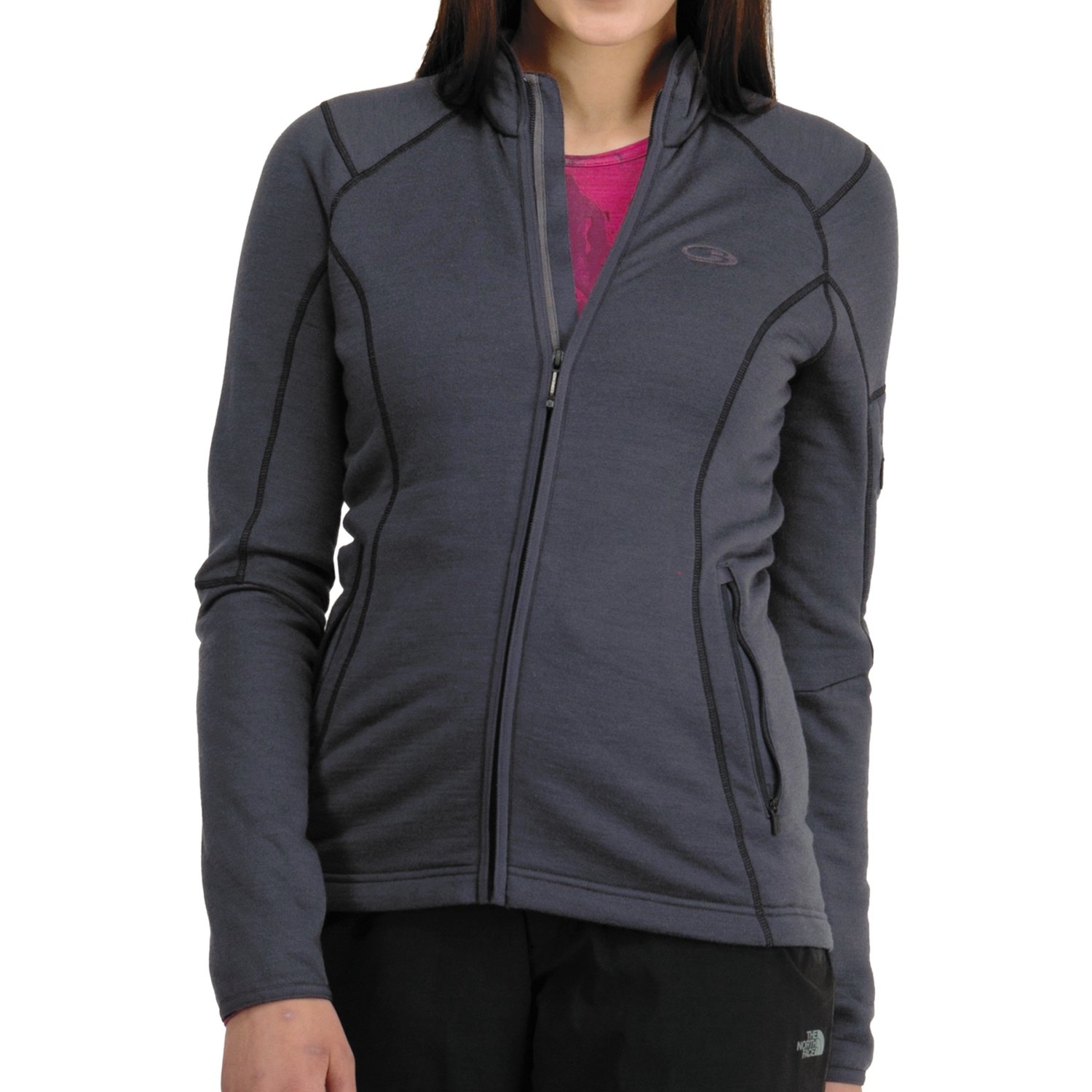 I wear mine as outerwear, not base layer, so wanted something a little looser fitting so ordered a size up.
All the more recent icebreaker clothing I have bought has been slightly larger than their previous items. Made of 100% merino wool, it delivers warmth and moisture-wicking performance and a form-flattering cut that looks great post-workout.
I normally wear a medium but got this in a large, now I can actually wear something under it.
I also like how the pocket lining is tacked down so I can use them as a inner pocket for items that aren't too small. I had ordered the sz small (no mediums left), hoping it would fit as my old one is getting pretty thin.