The 2009 Edinburgh Military Tattoo was the 60th season of this Scottish spectacular with the Massed Bands of the Royal Air Force taking the musical lead in a "panoply of international talent, including UK Tattoo debuts for performers from China and a Canadian Choir". The Archive will showcase the breadth and variety of artistic talent within the  tattoo community.
Never afraid to approach taboo subjects such as DIY and facial tattoos, Things&Ink have published 12 issues to date and each has had a specific theme, covering art, love, history and even fruit.
The exhibition will run from Thursday 31 March until Sunday 17 April, and the artwork will be on display at The Circle for the course if it. Get to know tattoo artist Grace Neutral, the 26-year-old handpoke tattoo artist who transformed herself from alternative weirdo to pixie dream girl with a series of body modifications. Issue 7, The Identity Issue, was launched in May 2014, and starred Wendy Pham on what is – surprisingly – our most controversial cover to date. In June 2014, our most popular blog posts were: WOMAN TRANSFORMS HER FACIAL SCARS WITH TATTOO INK and MUM TATTOOS HER 12 YEAR OLD DAUGHTER. September 2014 saw the launch of The Illustration Issue, starring tattoo artist Danielle Rose.
In September, we also celebrated our two-year birthday with a charity exhibition of post card sized artwork by over 100 of the world's leading tattooists. Throughout September and October 2014, we also worked really hard on issue 9, as it was the last issue of the year, we wanted to do something extra special. I have been a fan of tattoo artist Grace Neutral for a while now, but her recent antics have made me love her even more. Yesterday she had the pleasure of meeting the radical women who climbed the shard in London Bridge on a Greenpeace protest.
This gallery charts the Bands progress from the first rehearsals at Redford Barracks to the finished show itself. The cast and Massed Bands run through the Finale under the baton of the Tattoo Principal Director of Music Sqn Ldr Duncan Stubbs. Healing, restorative, beautiful… and we loved spotting it being shared on Facebook, with lots of positive comments.
Opening on Thursday 31 March, and running for two weeks, at The Circle, in London's Soho, to raise awareness for The One Love Project, with profits from sales being donated to the project that helps under-privileged children in Pushkar India. With more than 120 contributing artists from across the globe, each of the covers will be auctioned off in a silent auction that will run across the course of the exhibition, with bids starting at just ?6.95 – the retail price of the magazine. Turning tattoo media on its head and moving away from a more sexist model, Things&Ink promotes body confidence and self acceptance by featuring inspirational people such as tattooed bearded lady Harnaam Kaur. They simply have to turn the cover of the magazine into an original work of art by using a medium of their choice. There will also be a flash day on a date to be confirmed, with tattoos by two of Things&Ink's favourite cover stars Grace Neutral (The Modification Issue) and Emily Johnston (The Horror Issue).
Surrounded by her fluffy friends Totoro, Stitch and Pusheen, Grace welcomes i-D magazine into the bedroom of her London flat where they discover the emotional and physical steps she went through on the journey towards becoming her true self: the tattoo-covered alien princess with purple eyes, pointed elf ears, a forked tongue, scarification and no bellybutton that just walked for Ashley Williams during LFW and keeps her quarter of a million fans inspired on Instagram.
And we shot our amazing cover with space elf Grace Neutral in January 2014 at the London Film Museum. Therapist and model Laurence Moniasse tells the story of her tattoos and scarification, and how they link to her past and her family. On the cover she becomes one with her artwork – the artist becomes artwork, the illustrator becomes the illustrated.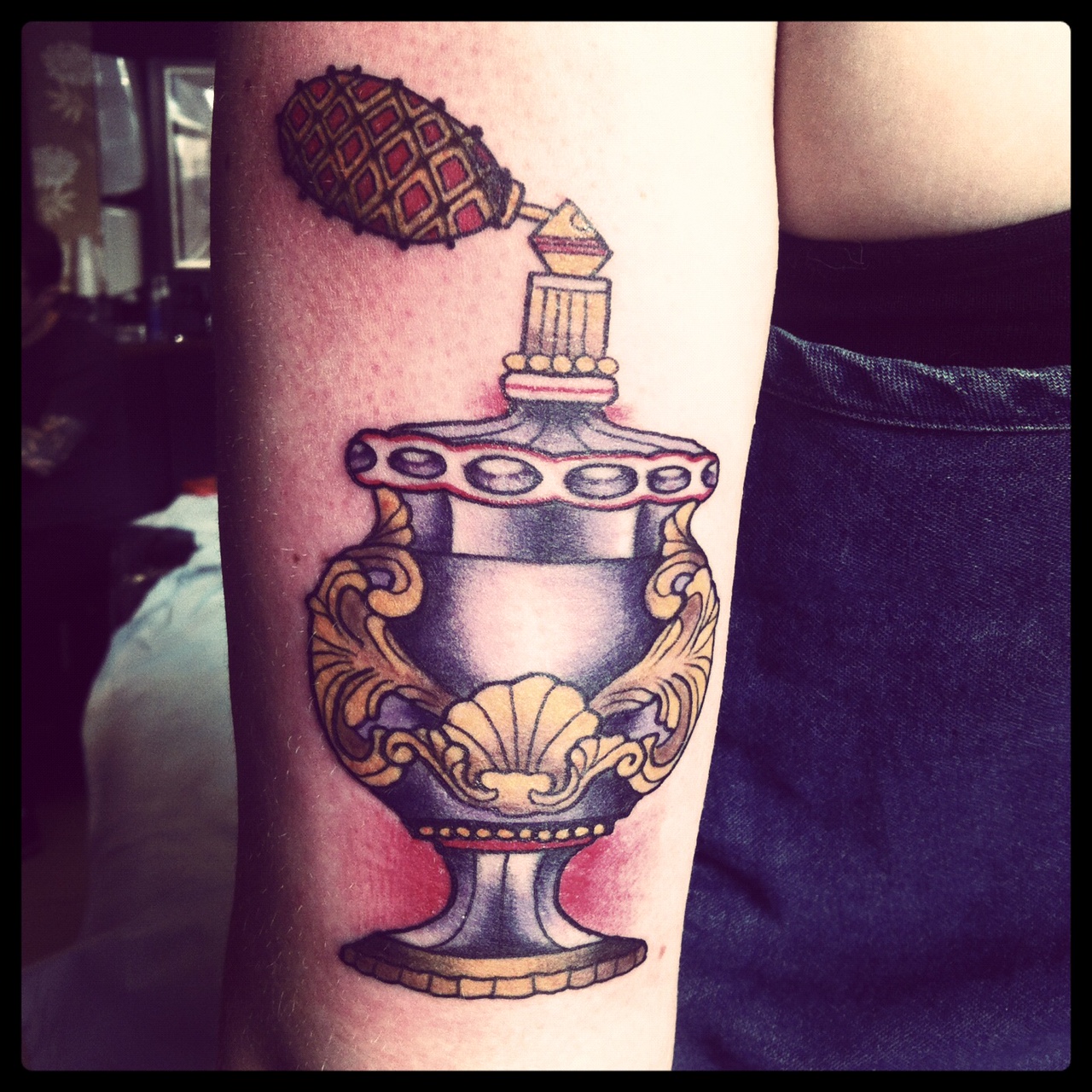 S0 we created three extra special covers for you to choose from – including a woman, a man (for the first time ever) and a couple. And the first thing they did when they got out – they went to see Grace Neutral over at Good Times Tattoo to mark the occasion with a shard tattoo.
Its aim has been to celebrate tattoo history, give inspiration through high-end photo shoots and provide commentary on current tattoo culture, The Archive will celebrate this by bringing together everyone who has featured on its pages. During the emotionally charged photo shoot where old family photos were projected onto the background, Laurence shed tears as she remembered her grandmother. We were even lucky enough to get a special guest appearance from tattoo artist Cally-Jo and her friend, supermodel Cara Delevingne. Flo Nuttall, Brian Wilson, and Yann Brenyak and Delphine Noiztoy were all a pleasure to photograph and each of their personalties shines through. But it also reminded us that all our covers are collaborations between us and the artist who is featured – they choose how they are portrayed too. The night was incredible and the exhibition ran throughout September and during the London Tattoo Convention, with all profits from sales going to the charity Sarcoma UK. Their personality is represented and so is the ethos of Things&Ink… what do you think of the Wendy Pham cover?