Just got the Hanneman tat last week, and I have a whole sketchbook of ideas, but I just never seem to have the funds to get them done.
The tattoo is based off Audrey Kawasaki artwork and we took are time blending colors to suit our tastes.
He wants to do one more session to replace any ink that was lost in the healing process (mainly in the solid black areas) and to thicken up some outlines to make them pop out more. My friend's husband, who is trying to build up his portfolio, is doing some work on my leg half sleeve, starting with fixing the previous tattooist's rubbish line work, then finishing the colour, before moving on to the next stage. The X is still oozing as the scabs peel, and from what I understand it really shouldn't still be doing that, at least not nearly a week later.
FWIW I do have naturally dry skin, and I don't work in the cleanest environment (dirty old school chem labs). After all you just put a foreign substance in your body (ink) and your body is naturally trying to push it out.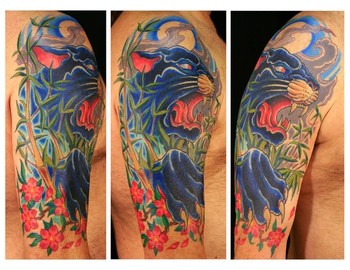 Worst case you may lose some ink in the infected area but a simple touch up after it's healed will fix that. Obviously avoid scratching at it or pick it at all and i'd avoid getting dirt and chemicals in it as much as possible, it is an open wound after all. Tell the people there's an invisible man in the sky that created the universe and the vast majority believe you. Can still fit my 2.4 BCR into it (without the ball) but I doubt I'll comfortably get the tunnel back in. A lot of ink is deposited in those areas and consequently the skin goes through more trauma than other areas due to more needle movement. The dry skin thing shouldn't be much of a problem if your applying your cream enough throughout the day. I just wanted to make sure that it wasn't an immediate red flag that I was just sort of overlooking.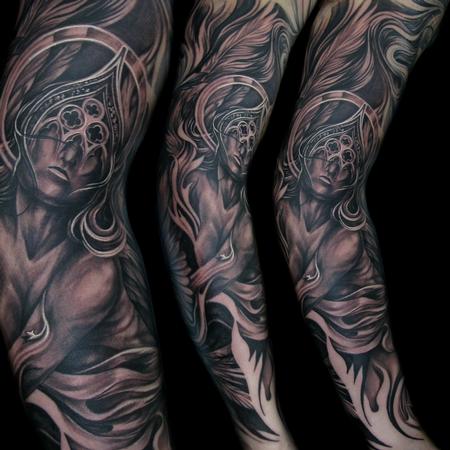 You have a fair amount of tight skin around it so i wouldn't jump to it be infected more that its the most traumatised area therefore going to be the weakest and most prone to cracking or infection.
Also, don't stress out over some scabbing, let it completely heal and in a month after it's healed get it touched up in the areas you've lost ink. I've always been told to use bepanthen, not sure if your have that in america, five times a day for at least two weeks after get the ink.