Chicano money tattoo
The stand-out surprise ingredient is The Laughing Cow Garlic and Herb Light Spreadable Cheese Wedges.
Not pictured are strong supporting characters for this dip: mozzarella and Parmesan cheeses. Lastly, the technical supporting role goes to mayonnaise, which contributes to the extra creamy texture.
Healthy Warm Artichoke Dip Print Healthy warm artichoke dip is rich and creamy with three cheeses.
October 30, 2015 By Sabrina 30 Comments 452100112634 Your favorite Spinach and Artichoke Dip in a pasta bake with a Parmesan Buttery Cracker crust! Spinach and Artichoke dip, otherwise known as the one surefire way to get get 99% of people in the world to knowingly eat spinach or artichoke.
If your kids show an aversion to the spinach in its leafy form, I suggest chopping the lettuce before adding it to the pasta. Also wanted to take a minute to ask how you guys are enjoying the recipes now that I have cut out a large number of the pictures from the process of cooking.
Tender slowly braised boneless beef short ribs wrapped with forest mushrooms, caramelized onions and mozzarella in flaky filo and served over rich cracked peppercorn cream. Fresh PEI mussels simmered in a tomato fortified sauce with feta cheese, onions and herbs, served with grilled bread.
Crispy fried mozzarella risotto balls stuffed with braised beef, tossed in Romano, and served on a bed of marinara and fresh basil pesto.
Greek seasoned 100% ground fresh American lamb on flatbread with grilled tomatoes, a bit of onion and our tzatziki. Light, fluffy crispy on the outside and moist heaven on the inside fritters made with local zucchini, sweet leeks, and snow crab. Clams, shrimp, mussels, fish and kale simmered with chopped tomatoes, wine, herbs, and lemon; served with grilled bread. Baby greens, roasted butternut squash, balsamic figs, pumpkin seeds, and honeypecan-goat cheese fritters; drizzled with honey orange vinaigrette. Greens piled high with chopped tomatoes, cucumber, avocado, roasted corn, bacon and egg, topped with crispy chicken pops and dressed in creamy feta dressing. Mixed baby greens with a variety of fresh marinated vegetables, pepperoncini, Kalamata olives, our El Greco dressing and crumbled feta cheese.
Hearts of romaine with shaved Parmesan, garlic-toasted croutons and house-made Caesar dressing. Brother Costa's marinated steak tips, roasted mushrooms, diced tomatoes, Gorgonzola crumbles, and crisp greens topped with onion strings and your choice of dressing. Baby mesclun greens, sliced strawberries, candied pecans and crispy fried goat cheese dressed in our honey-orange vinaigrette.
Stuffed with butternut squash, caramelized onion, bacon, pumpkin seeds and baked with feta. Our Pizza dough is stretched to an oval shape brushed with herbs and grilled, then come the freshest toppings and into our hot oven. Roasted butternut squash, goat cheese crumbles, cranberries, pumpkin seeds, mozzarella and sage.
Herbed garlic crust, bleu cheese crumbles, mozzarella, spinach, mushrooms, and local smoked bacon.
Sweet roasted garlic cloves and a hearty tomato sauce baked with fresh mozzarella and sprinkled with chiffonade basil. Stuffed pizza dough with prosciutto, pepperoni, sausage, basil, ample fresh ricotta and mozzarella.
Prosciutto, fresh mozzarella and diced tomatoes, baked on grilled dough, topped with fresh arugula and shaved Parmesan, and drizzled with balsamic and olive oil.
Layers of local roasted pumpkin, squash, sweet potatoes and cheesy bechamel sauce golden baked in a casserole.
Steam-baked in foil Haddock with julienned vegetables and lemon-herb butter served with rice pilaf.
Slowly braised lamb shank with fresh herbs, tomatoes and root vegetables served on mushroom risotto and sprinkled with crispy fried parsnips and refreshing lemon gremolata.
Greek seasoned 100% ground fresh American lamb, served over rice pilaf and roasted red bliss potatoes with juicy grilled Roma tomato, shaved red onion with lots of parsley and tzatziki. A skewer of lemon marinated chicken and thick cut vegetables served with oregano oven roasted potatoes, hearty multi grain wild rice and tzatziki sauce.
12oz pepper dusted strip steak served with wilted spinach, potato lasagna and peppercorn-cream-demi. Grilled domestic T-bone lamb chops served with a basket of Greek fries, baked tomato-feta, and balsamic asparagus. My brother's famous sirloin tips marinated in our families' recipe with herbed potato and cheese "lasagna", crispy onion strings and seasonal vegetables. 12oz spice dusted New York sirloin paired with lobster ravioli, lobster cream, and grilled asparagus. 22oz cut of rib, marinated in blacking spices for at least 36 hours and grilled over open flame. Fresh saffron pasta filled with lobster, cheese and herbs, tossed in rich lobster cream and served over grilled asparagus.
Our mushroom ravioli tossed in mushroom-basil-egg-cream sauce with wilted spinach, pancetta and Parmesan. Lots of seafood: shrimp, scallops, mussels, clams, calamari and fresh fish slowly simmered with tomatoes, lemon-wine and herbs and tossed with our fresh linguine.
Fresh little neck clams simmered with garlic, lemon, wine and herbs and tossed with fresh linguine. Local roasted butternut squash ravioli in sage brown butter with toasted pumpkin seeds, cranberries, and Parmesan crisps.
All the classics: eggplant parmesan, chicken parmesan, meatballs and lasagna smothered with mozzarella and laid on our fresh tomato sauce. Pan roasted chicken or veal medallion topped with prosciutto and provolone, in a rich caramelized onion and mushroom Marsala wine sauce and served with a side of pasta. Pan-roasted boneless chicken breast or tender veal medallions in a sauce of lemon, capers, artichokes, white wine and butter and served with a side of pasta. Shrimp and scallops in a garlic, white wine sauce with tomatoes, baby spinach, Kalamata olives and penne, topped with crumbled feta cheese.
Tender Chicken breast sauteed with broccoli and tossed with Ziti in our classic Romano-garlic-butter sauce.
Fresh pasta sheets, ricotta, mozzarella, Romano and aged Parmesan, layered with our fresh tomato sauce and baked in our oven. Shrimp simmered in a spicy: tomato, crushed red pepper, garlic, feta, and mixed mushroom sauce and tossed with spaghetti. Large shrimp and Roma tomatoes, in a garlic-lemon-butter "Scampi" sauce tossed with spaghetti. To start with we had this incredible full of flavour artichoke and spinach dip with baked kumara chips. Then for the lunch I served up a big pot of hearty chicken, thyme and mushroom casserole with fresh homemade focaccia bread. Then what better way to finish it all off with some nice light baked apples, after such a heavy main dish, you feel like something really refreshing and simple. Newsletters: Be the first to know about coupons, free samples, contest alerts, our hottest recipe ideas and more!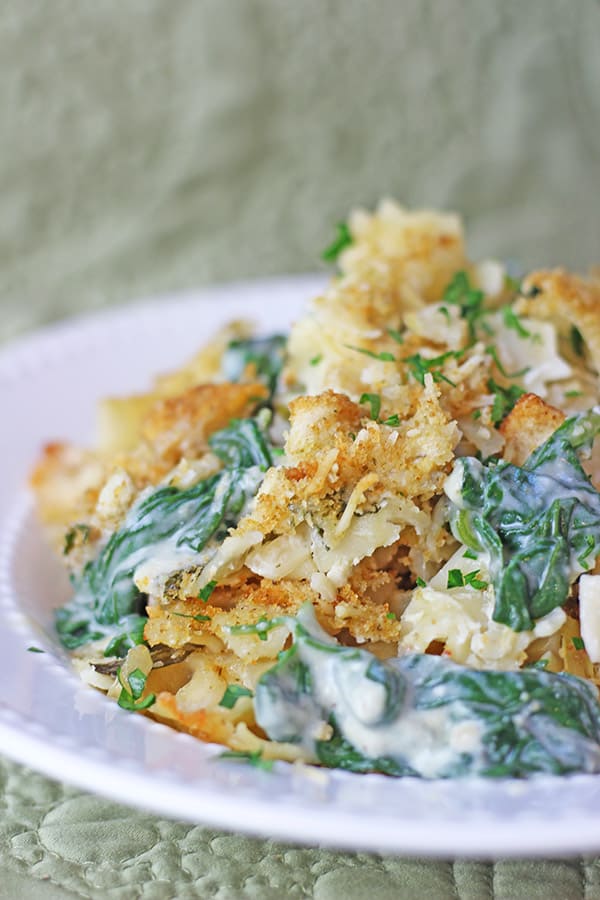 Bright lemon and earthy fresh thyme give vodka, cranberry juice and orange liqueur an elegant upgrade in this top-rated cocktail. A cozy night in is the perfect time to bust out a comfort classic like our rich and creamy hot spinach and artichoke dip, best slathered on a crusty baguette. Lighten things up with a peppery arugula salad, piled high with crispy prosciutto, goat cheese, almonds, dates and oranges—finished with a delicate orange-honey champagne vinaigrette.
Fire up the grill for these remarkably easy veggie packs that bring bright colors to the table and sweet, fresh flavors to your plate with a touch of honey and snip of fresh chives. Roasted beef tenderloin is a must for any date-night dinner, and this version goes the extra mile with a rich gorgonzola and mushroom filling and sophisticated merlot pan sauce. Strawberries and chocolate may be a Valentine's Day dessert cliche, but that won't stop us from indulging in this lovely four-ingredient dark chocolate fondue, made easy in a slow cooker. Three cheeses and lots of artichoke are baked until bubbly and served with crackers or chips. Scrape the mixture into an oven-proof dish and bake in a 350 degree oven for about 15 minutes or until warmed through and bubbly.
The secret ingredient, Laughing Cow Spreadable cheese, adds to the creaminess, but keeps the calorie count low. Made with Mozzarella, Parmesan, cream cheese and sour cream with fresh spinach and artichoke hearts. One evening my oldest was complaining about the spinach going into the pot so I added it to a food processor with the artichoke hearts and added it in with the sauce. I think I have an unhealthy obsession with Spinach & Artichoke Dip, so this one was an easy alternative to come up with, haha. Spice-rubbed Atlantic salmon stacked with thick seared tomatoes, chunky hummus, and asparagus, drizzled with balsamic reduction & extra virgin olive oil. Consuming raw or under-cooked meats, poultry, seafood, shellfish or eggs may increase your risk of food-borne illness.
You can easily bake the chips yourself, but I know I have also seen these being sold in quite a few health stores, so look out for them. Winter is the perfect time to serve this sort of dish, whether its for the family or for guests you will leave all the bellies around the table completely satisfied and feeling fantastic. For a better experience, we recommend upgrading to the latest version of IE, Google Chrome, Firefox or Safari. Even as a kid, spinach was part of a number of meals my mom would make (none of which I was terribly excited to eat) so spinach always had this texture of being slimy.
Make sure to buy artichokes that are NOT marinated or you will get an entirely different outcome. You won't miss a thing in this creamy, three cheese version, except for some calories. The parmesan Ritz crust adds another layer of texture and cheesiness so your kids will almost forget all the healthy greens inside.
Add 2 tablespoons of olive oil in a skillet on medium-high heat and add the shallots and garlic.
Whisk in the flour for 1 minute or so, then whisk in the milk, wine, salt, pepper and nutmeg.
Cook for 5-7 minutes then add in the sour cream, cream cheese, 1 cup Parmesan cheese and mozarella cheese.