Chicano money tattoo
With engagement season soon to be in full swing, here is a blog post on important things you should know before your engagement session! 1.  What time should we plan the engagement session?  Photography is all about having great light. Brian and I were married in Boston and really wanted a photographer that would fully engage in the most special day of our lives, we searched for the best and found her! The ceremony was timed perfectly so that they said their vows with the views of the city right at sunset and everything went perfectly thanks to the BC Club's private events director, Sara. The reception couldn't have been any more magical as all the city lights lit up and the famed Citgo sign flashed in the distance. The bride and bridesmaids wore Jack Rogers Navajo leather resort sandals, which worked great for the outdoor summer theme and complimented their navy blue Priscilla of Boston bridesmaid dresses. The groom and groomsmen wore custom made light green neckties from Etsy seller Tux and Tulle. The Italian rose garden is really a secret garden, it is surrounded by walls and sunken into the ground a bit.
If you are looking for a venue similar to the Crane Estate, the Bradley Estate is another gem which is also part of the Trustees of Reservations, and just like the Crane Estate, it is also a brick mansion. Robbie and Karen were planning their jewish wedding and chose Smith Barn at Brooskby Farm as their Boston wedding venue (just north of the city). With my background in photojournalism, I really enjoy the idea of bringing a documentary feel starting at the very beginning of the wedding day. The bride and groom  enlisted Ari from Beat Train Productions as he is familiar with jewish wedding traditions and always gets the party going. When finalizing the day's time line and sequence of events, I asked Karen and Robbie if they would be interested in letting me steal them for five minutes during sunset and taking some fun wedding photos in the rolling hills around the barn.
We checked your blog this afternoon and we are so excited to see your photos of our wedding posted.
I met with the bride last year and was so excited to be hired to photograph the wedding as I know she had looked into several wedding photographers.
When the groom claims the bride, they are supposed to go to the groom's family to do the tea ceremony. The wedding day coincided with the five surviving presidents and other dignitaries in town, though Bonnie wasn't going to be outshined!
What should we wear?  One of the most common questions I am asked is what to wear for an engagement session.
Should we bring props?  I encourage you to bring something that is personal or helps share your personalities with each others' friends and family. Unlike the wedding, you don't need to keep track of everything going on.  So enjoy, have fun, and remember why the two of you are there. She was able to capture very meaningful and memorable shots but by blending into the crowd without adding ANY undue stress.
Brian and his groomsmen got ready on one level, and nearby I was able to document the finishing touches for Kerry and her girls.
The newlyweds celebrated with their guests who traveled long distances to be with them to celebrate such a special day. Kerry + Brian talked about travel in their personal vows, they picked readings for the ceremony from different continents and even all of the decor elements had a travel vibe. As of this posting, I believe there is an 8-10 week waiting list on the LilaFrances hangers. The guys got ready in a room that had a set of antique vintage keys, probably to open the doors of all fifty nine rooms in the mansion.Perfect for a seaside summer wedding, navy blue and white letterpress invitations were made locally in Massachusetts by Blush Design Studio. She wore a Watters and Watters San Miguel wedding gown.The day could not have been more perfect.
The location is a working farm complete with a red barn, apple orchards, antique tractor, and lots of antique and kitschy details.
Their day began with Robbie arriving a bit early, securing a custom sign into the ground in front of the barn. These elevated areas can be used for cocktail hour and additional dining space for larger weddings.
The weather was as perfect as one could imagine, and the lush gardens under the golden afternoon sun provided a backdrop like a scenic lanscape straight out of Tuscany.
Mike requested the lakefront shots and I like indoor shots and vintage looking locales, so Union Station was awesome!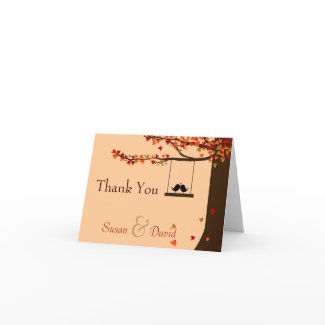 For outdoor locations, I encourage looking into what time the sun sets on your scheduled shoot date and starting a bit before the sun actually sets. There are classic locations such as a park or landmark that first come to mind for many couples.
I enlisted New York-based personal stylist Hilary Rushford of Dean Street Society for some pointers here. Although you can get away with doing your hair and make up yourself, I suggest getting it professionally done at a salon.
They were on board immediately, and the contrast worked perfectly with their glammed up look.  Often times, the more alternative locations and hidden gems get a much more enthusiastic response once my couples have seen the photo results! Kerry's dad was welcomed into the bridal suite to see his beautiful daughter all dressed up in her wedding gown. In the reception ballroom, personalized details really made the wedding fun for the guests while sitting down eating. They had their summer wedding close to Alexa's home near Boston at the Crane Estate in Ipswich. The rehearsal invite on the right with the lobster are from Kate Spade.Alexa and Andrew had such a modern color palette of navy, hot pink, and celery green.
I anticipated hot and humid weather but I was proven wrong and so happy for the best weather of the year.
The bridal party at this wedding wore blue dresses and beige suits, similar summery colors that you will find in New England island weddings. I was really excited to be selected as their Boston wedding photographer because I grew up just a few miles from the farm. Karen arrived shortly after and got ready in this wonderful, historic, red house on the farm. Its also a great place to go to get a unique documentary perspective on horah dances and the newlyweds first dance. I was lucky to have New York City based editorial photographer Mike Howard assist in some horah photos while Ari played the Hava Nagila. We love each and every one of them so much – we can't wait to see the rest of them! If you are looking for a photographer that has experience photographing traditions drawn from China, Singapore, or Taiwan, I'm your girl!
Since Charlotte and Mike both travel frequently for work, we did a lot of communication via email regarding the details of the wedding day and her photography plans and ideas. For indoor locations, you won't have glaring light coming through the windows either.
Its very important that both of you are dressed to the same level – whether it be casual or fancy. When I was first contacted by Brian, we hit it off right away when I learned about the sense of adventure he and his soon to be wife had and their love of travel.
Once everyone was ready, I went with Kerry just across the street from the Langham Hotel to Leventhal Park in Post Office Square.
The theme throughout the wedding was travel since Brian and Kerry have had the opportunity to travel throughout the world extensively.
There is another wedding venue nearby in Newport, RI called Castle Hill as well, so just to be clear, this was on Boston's North Shore.
Bella Floral Design worked with their contemporary colors to create a casual luxury atmosphere. When I did a New York City engagement shoot for them just a month prior, I got to hear about all the details they had planned and I could tell it was a well-planned event, full of coordinating accessories.
It is always exciting watching such a thrilling event and anticipating how the guests will entertain the bride and groom.
While the lens is hugely slow and costs more than one of my vespa scooters, it gives me the best wedding photos time and time again. Charlotte is from Singapore and her family spoke Mandarin, while Mike's family spoke Cantonese, so we had three languages being spoken in the hotel suite!
Katie Spina and Brigham Hyde look stunning during time right after sunset as all the city buildings began to lit up. Lorraine Ostanik & John Bellessa had their engagement session in the North End, a neighborhood that they enjoy spending time in that reads as iconic Boston.
I had an amazing time working with them for their engagement shoot and knew their wedding would be just as fun.
The menus were on cards that resembled in-flight menus, and the day's schedule was laid out in a passport style booklet. The Crane Estate on Castle Hill is a National Historic Landmark, and encompasses more than 2,100 preserved acres, including a wildlife refuge.
I know from talking to the bride before her wedding day, that she and Andrew were working hard together on many DIY wedding decorations to complete the look of their big day.The mother of the groom made these fun table overlays!The bride and groom were each in a sorority and fraternity and this was incorporated into the bridal bouquet.
I had a blast working with them shooting around Brooklyn that afternoon, and knew their big day was going to be so fun. The floor was packed shoulder to shoulder and I think both Mike and I both emerged pretty sweaty. Everyone was having a blast, and this wedding in particular had some especially fun parts to photograph. Prior to showing up to a location for a photo session, it's always a good idea to check beforehand if you need permits or a manager's permission to use the locations.
One of my favorite things to do is travel and I was so happy when I saw that every part of the wedding day had a travel element to it. The North Shore wedding venue is a 59 room, Stuart-style mansion was designed by Chicago architect David Adler. An old, red New England barn was going to be such a treat for their friends and family coming from far destinations such as Portland, Oregon. We arranged a first look for Robbie and Karen which took place on the near their ceremony site, on the edge of the forest. Before tea, the groom was quizzed by bride's friends and family and had to partake in humorous demands before the mother of the bride released her daughter to the groom.
Ashley Leman and Nate Gravel arrived to their engagement session with a vintage Ford pickup truck and went with a rustic look polished up just a bit. This awesome couple talked about travel in their personalized wedding vows and all of the decor details had a travel vibe. After sharing a few minutes together, they met up with their bridal party to do some creative portraits around Boston.
After a few moments, we spent some time doing creative wedding photos at the barn with the bridesmaids and groomsmen.
With perfect weather and a carefully planned schedule, we were able to stop at the Harborwalk and Boston Public Library in Copley and we had so much fun!
The first dance and parent dances as the sun was setting were about as magical as you can imagine.Following the dances, there was a brief hora dance. Under a gazebo, the couple signed a purple, modern ketubah after listening to some wise words from their rabbi that came up from New Haven, Connecticut. This was a fantastic way for their bridal party and families to get a quick tour of Boston.
The warm breeze with clear blue skies was just right for an outdoor ceremony on the rolling hills of the Crane Estate, which offers dramatic views overlooking the ocean. Its one of the main reasons I love photographing Jewish weddings.The Boston area band at the wedding was called The Return. Their wedding ceremony was under a chuppah handmade by a relative that depicted artful scenes of Jerusalem where the couple had met. The bridal suite which has large windows that let in the most magnificent natural light was where I met Alexa to photograph her getting ready with her bridesmaids and family. The couple danced down the aisle with their friends and family before the wedding ritual of yichud.
This wedding photography blog post is filled with loads of photos of some of the DIY details that the bride and groom selected and created to personalize their day.
As the sun went down, this wedding reminded me of destination weddings held on the beach, because it had the same challenge of photographing outdoors under a night sky with little light available. Elegance collided with country kitsch and colors of yellow, orange, and red echoed in so many details.