Chicano money tattoo
The statistics on sanity are that one out of every four Americans is suffering from some form of mental illness. It Would Take Years Of Training To Have Reflexes Such Advanced As The Reflexes From Internet Explorer.
Common-law marriages are quickly becoming the common alternative to marriage in this day and age. For those of you who prefer being legally married, can we at least agree that living together before marriage isn't the worst sin in the world? I know a few couples who lived with their parents, got engaged and then moved in together after they got married – thinking married life would be just like when they were dating. Living together before marriage allows you to see your partner's regular activities, routines and habits. Living together before marriage is by far the best way to gauge how your partner approaches household chores. Once you move in together, the vacuuming, laundry and dishes are now part of the shared chores of the home. Granted you don't technically need to live together to learn if you're financially on the same page, but living together does help.
What I am saying though is living together before marriage will help you realize how compatible you really are (or aren't). For example, if I never moved in with my fiancee (who was my boyfriend at the time), I would have never realized how much I wanted him to be my husband. I'm just another Random Blogger (as if the inter-web needs more of those, right?) ranting about life's many dysfunctions.
Since common-law couples are entitled to the same rights as married couples, why not opt for the less traditional approach to married life? In fact, I think couples living together are taking an important step toward that marital commitment. Sure, we're engaged to be legally married (one day), but currently we're living together in common-law matrimony. Guys, are you okay with seeing your girl with no makeup on, wearing bummy clothes and doing her lady things in the bathroom, bedroom or wherever she may?
You wear your best clothes and act properly to present yourself in the best possible light.
Living together will reveal if you can agree on who does what chores, when, how often and more importantly, if you're comfortable with the way the other person does things. It's important to know where you both stand on money, among many other things, before you tie the knot. Ladies, are you going to keep your cool when your man is lounging around in his boxers, watching TV, playing video games or farting repeatedly? You're still considered an overnight guest, so we'll tidy up, vacuum, do laundry (or hide our dirty laundry) before you come over.
Once you get married, "my money" and "your money" suddenly becomes "our money." But sharing money also means sharing debts, loans, and lines of credit. Knowing your partner's day-to-day activities and habits, how they approach household chores and how they handle money is important before taking that leap into married life.
Every couple is different, but for us, the decision to live together before marriage was a great one!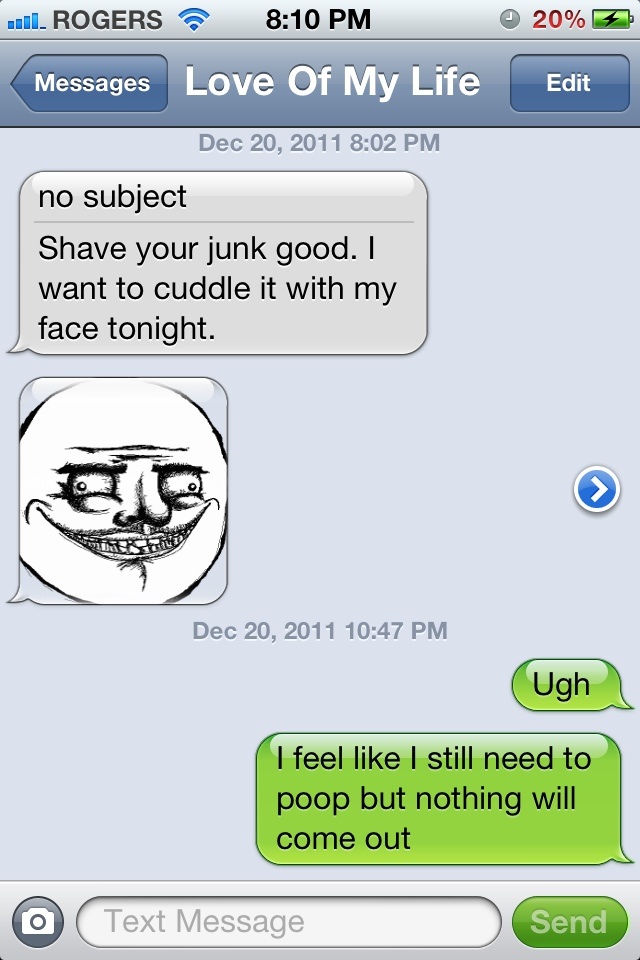 You would never buy a car without test driving it ?? Thanks for stopping by and leaving a comment. Here are the benefits I've experienced with choosing to live together before tying the knot. You've gotten comfortable, so you start wearing what you want, acting more like yourself, and taking a more relaxed approach. Living together shows u what its like when you have to wake up, come home and go to sleep with the same face beside you EVERYDAY. I particularly like your point around financial compatibility as this can be such a contentious point in many marriages so you need to be in the same space. If you can say without a doubt that you are still in love after a year or two of living together being married will be a lot easier. It is better finding out sooner rather than later to determine whether or not you think it is going to work out. I know some couples that struggle living together due to poor communication or high expectations from their significant other. I recently read about a trend where couples live apart to avoid complicating their relationships.