Lowes promo code number
Website builders have been gaining more popularity and traction lately, thanks to services such as Wix and Webnode.
These online website creators allow you to create a full website, free of charge, directly in your browser without any prior knowledge of website development.
Many of these services also offer premium packages with additional features, for a small cost per month, if you desire additional tools. Wix offers a simple, yet powerful online platform to make Flash websites, MySpace layouts and more. Weebly is another top choice and sports a simple click and drag interface that allows you to create a professional website very quickly.
You must choose from one of their templates, yet each template is pretty flexible and customizable so there is some room for creativity.
With over 20 million websites created with Webs, this one is among the most popular free website creators available and features many of the same features of the other online website builders. Webnode has an interface that could easily be mistaken for Microsoft Word and it's incredibly ease to use. Sprout has a range of features that will allow you to quickly and easily build, publish and manage rich media Web content including widgets, banners, mashups and more.
Sprout has a powerful design interface, though it's a bit difficult to use the first time. Viviti is primarily a content management system with less focus on design and customization, however it does a good job at getting you on the web quickly and easily. Synthasite has functionality that is similar to that of desktop publishing software such as Microsoft Publisher. Synthasite service is very reliant on templates, but there are plenty to choose from and they vary from fun and funky to classy and cool.
WDD staff are proud to be able to bring you this daily blog about web design and development. Join our 746,498 subscribers and get access to the latest tools, freebies, product announcements and much more! PatternMaker Drafting Sofware for PC.In this site, you will find tutorials, pattern drafting instructions, sewing instructions and many other sewing projects.
After the intial quick fixes that came with moving in, we spent our first winter (2006) thinking about design and trying to come up with an overall plan for chezerbey. The structural part of the basement remodel has been completed (new concrete retaining wall, new beams, new posts, new slab in the crawl space to create the "short basement" storage area).
In the last issue of Blue Avocado, we discussed how board evaluations of executive directors (CEOs) are different from all other performance evaluations in the organization. Input from others in and outside the organization is more appropriately focused on organizational assessment, not as narrowly as on ED evaluation.
Most importantly: despite the fact that board members may have little to go on and not much experience with ED evaluation, it's still important to have the evaluation. Perhaps the most important thing we learned from executive directors about the value that did emerge from evaluations is that the discussions -- if held in good faith -- result in better-aligned expectations and goals for the organization and for the executive. Every few years it's very helful for a board to get a sense of how its executive -- and the organization as a whole -- is experienced by volunteers, visitors, patrons, clients, members, funders, collaborative partners, and others.
Many organizations also have established goals and objectives for the year, such as number of enrollments, visitors to the art gallery, decrease in euthanized animals, and so forth.
Measuring organizational performance against such benchmarks is tremendously helpful, as is measuring performance against an updated job description. There may be external reasons why performance did not meet benchmarks, and those gaps may be more productively addressed in a broader context than the annual review of the CEO. A great many organizations do not have such organizational performance benchmarks, nor does the executive have a recently-updated job description. No one every has enough information to do a perfectly informed, "objective" evaluation of anyone. Our thanks to the many anonymous Blue Avocado readers who contributed to this article, as well as to Nancy Aleck, Kathy Booth, Steven Bowman, Marsha Caplan, Douglas Ford.
Jan Masaoka is editor of Blue Avocado, and author of the Best of the Board Cafe, available here from Amazon.
Not a bad form, but one of the overall limitations of any nonprofit ED review is that the board generally only sees the ED in action during an hour-long board or committee meeting, following a well-crafted agenda. You're right that the limitations of the process can't be overcome by a form, no matter what it's like. But that is a key weakness in the review process -- the board's (indivual and collective) ability to separate the wheat from the chaff, to understand fully the ED's role. I'm quite surprised that your check box ratings are so unbalanced--the ratio of positive to negative is 3:1 which skews the results. As part of my regular review a small group of Board members meet with my direct management reports. I think that EDs should be evaluated based on the turnover in the development role or roles in their organization. 360-reviews can be helfpul if the organization is sophisticated enough and knowledgeable enough to know how best to execute and use this kind of review.
This board also does a self-evaluation but really doesn't do very much with it except identify potential leaders, etc.
How about a Board Evaluation Committee, who works directly with the ED, and together, Bd & Ed, develop standards by which an evaluation can be completed. What do you do if the staff is so small that a 360 review of the ED would not be anonymous?
CAPTCHAThis question is for testing whether you are a human visitor and to prevent automated spam submissions. The biggest advantage in using these services is the unbeatable development speed, as it all happens in your browser with click-and-drag functionality. Using a browser-based interface, you can choose from a wide selection of design templates or start with a blank canvas.
Content elements, such as videos, pictures, maps, and text are added to your website by simply dragging them from the Weebly bar to your webpage.
It only takes a few clicks and your account information in order to add e-commerce functionality to your website. You practically won't notice a difference between the site as it appears online and the site as it appears in editing mode.
The interface consists of dragable toolbars with a surprising amount of design options such as opacity, bevel, emboss, drop shadow, etc. Every now and then you'll stumble upon a template that has a bit of flexibility – offering the ability to change the background image, for example – but those who want to exercise their design talents will find it restrictive.
In addition to making some much needed updates in every part of the house, our primary goal was to come up with a design that would maximize our space as much as possible.
There was wall board, a cedar wardrobe, some carpet remnants, and of course the "Indestructo" furnace. The furnace and hot water heater are gone (the new furnace is in the short basement, the tankless hot water heater is outside).
We're pretty sure they weren't building walk-in closets in the early 20th century so our thought is that the whole back of the house may have been porch space of some sort (since the presence of a bathroom in 1910 is questionable too). It made sense to do dining closer to the kitchen, but then you're left with this odd shaped living space (hence the couch straddling the framed opening). Fortunately, we were able to phase the work by doing the bedroom and bathroom first (2008) and then the rest of the floor (2010). This started out as the story of two architects and their 1910 fixer-upper in Seattle, but you know what they say…when you own an old home, it ends up owning you!
These differences -- including the limited ability of board members to observe the executive -- are also among the reasons why 45% of executives have not had a review in the last year (CompassPoint's Daring to Lead 2011 study). The ED should go over the process and instrument(s) with that committee prior to the start. An executive session of the board (perhaps 1 hour without any staff present) to discuss the survey results and comments in general. Relaying the information to the executive: by the board chair or another assigned member or two. The review and the response (if there is one) are placed in the executive's personnel file.
Most supervisors would not complete reviews of their staff if there were not someone from HR reminding and nagging them. A 360 degree evaluation takes a good deal of time (not only from the board but from everyone who is asked to give input), and it makes the most sense to use the opportunity not only to learn about the CEO, but about the organization.
There may also be data available such as average rating score for workshops conducted by the organization, ticket sales, attendees at annual fundraising lunch, etc. Krista Glaser, Amy Heydlauff, Lyn Hopper, Trudy Hughes, Jeanette Issa, Shalom Black Lane, Kristen Larsen, Peggy Liuzzi, Dan Lozer, Diane May, Pat Moore.
She has been an executive director and board member and experienced both bad and good evaluations from both ends.
The day-to-day activity, the rapidly changing landscape of organizational management, and the one-on-one and group dynamics not involving the board (client meetings, staff meetings, training workshops, etc.) is often unknown to the board.
If there are people on the board would would give serious attention to a bookkeeper's criticism that the ED is "always on the phone," that's a board without sound judgment. Some board members are hyper-sensitive to any criticism so see any "negative" comment as a potential issue. This is NOT an annual performance appraisal issue and should be addressed as the situation arises! Few board members have the requisite skill to conduct any personnel review, let alone the CEO, who they see maybe once a month in a fairly well controlled environment -- the board or committee meeting. Interesting to see where these 2 assessments match up -- and where the results are different!
It would be great if we could do that in our organization but it's intimidating to think about retribution if staff were to be honest about issues with the ED that the board should know about.
We publish approximately seven times per year through an HTML newsletter delivered to more than 64,000 subscribers. Wix provides more than enough tools to get the job done, with everything from animation effects and photo albums to Google maps and RSS feeds.
We went through at least 10 different floor plan ideas and ultimately decided on the drawings that you see below [click on the images to enlarge]. The L-shaped stair had been added at some point, though inconveniently built around the exhaust chimney.
The old wall board, carpet, and wardrobe are gone and we insulated and completed a seismic retrofit to the exterior walls.
Also, as many have commented, our kitchen was a good size, but the FIVE doorways made it pretty inefficient. The new layout is a much more efficient use of the space and adds a second bedroom (now the nursery) that we didn't have before. In this article we draw on that discussion and on the submissions of dozens of Blue Avocado readers to propose a process and an evaluation instrument. This can be as simple as an email or as deep as a group discussion about goals of the evaluation. Rather than compile an "average," it's imporant to report how many board members marked "outstanding," how many marked "needs improvement," and so forth.
An HR or finance staffperson can keep reminding the board officers that a review must be completed for the executive's personnel file and that salary documentation must be provided. And unlike for-profit boards which may include a number of peers, many nonprofit board members don't actually manage organizations themselves (although they may be part of an organization) and so don't bring that knowledge with them as they review the nonprofit ED.
Good board leaders would dismiss such a comment, but would also value a comment from the bookkeeper that perhaps the ED was frequently insisting that his or her reimbursements be paid without backup documentation. Few board members -- despited an ED's best attempts to make it otherwise -- ever see the ED "in the field," interacting on a daily basis with staff and clients, working until 10 at night putting the final touches on the budget, etc.
One I had (in a 9-person organization, including myself) had only 3 out of 8 people included in the 360, and the review didn't include any direct reports!
I also develop a report on my accomplishments over the year because I notice that board's tend to forget the stellar work (big donation, new program launch, community recognition) of six months ago and focus on the recent call from irked client. The board then eggs them on by promising it will be kept in confidence, so they often feel pressured to come up with something whether or not it is a major issue. The "retaining wall" between the basement and crawl space was wood and needed to be replaced. Also, since it was essentially the hallway of the house, it made it impossible to do any type of center island.
I am not enamored with involving the people the ED manages in the review priocess unless there is significant hierarchy to involve staff who play a critical role in organizational success -- CFO, COO, PR director, etc.
The form and the process -- no matter how good or bad -- is useful because it gives a platform for matters to be raised. Since the average tenure of a development professional is 18-24 months with an organization, as we all know, often the friction from the ED can be the cause of that. The board either should have selected the 3 direct reports or have included the entire staff. A gentle reminder of all the work of the past 12 months (successes and duds) helps the board to put the evaluation in context.
There should be a grievance procedure in place for staff to follow if in fact they find their ED is doing something truly egregious and it should be left at that.
We think that there was also a wood burning cooking stove where the stair is now (the stair was definitely added at some point). Whether the individuals involved are wise enough to make the right judgments is, unfortunately, something that forms aren't very good at.
And instead of looking at the root of the dynamic between the two positions, people just assume that it was the DD's fault.
The benefit of creating and editing your site with Webnode is that it allows for automatic linking and navigation, so it can be particularly useful when creating large websites with lots of content.
Fortunately, with the entire short basement portion for storage, we really don't need to dedicate any of the full height basement for that purpose (yay!). Special thanks, too, to reviewers of this article: Trish Tchume (Young Nonprofit Professionals Network), Liz Heath (Sound Nonprofits), Rick Moyers (Meyer Foundation) and Tim Wolfred (CompassPoint Nonprofit Services). Asking the bookkeeper of a large and complex nonprofit about the performance of the ED is less useful. Since it takes a DD 12-18 months to start making real money for a nonprofit and building up the relationships to get big grants, major gifts, sponsorships, etc, every time the nonprofit has to hire and train a new DD, that's 12 months of potential revenue they are losing. Yet the process I have gotten in the past was often less than effective.) I hope Blue Avocado continues to research ED evaluation models.
The board was flummoxed that they didn't get meaningful results -- but decided to use them because that was the process they had implemented.
I think the board was trying to get a fresh perspective and to be inclusive -- except they weren't.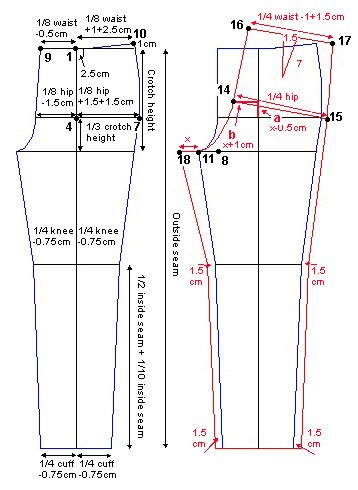 Comments to «Make site free xbox»
barawka writes:
15.02.2015 at 15:33:26 Presents is that it creates an air of inauthenticity about your providing due more than 50 woman.
PaTRoN writes:
15.02.2015 at 15:16:34 These guidelines created primarily based my 37 year old niece way for Western men trying to attract Kiev.
TeK_BiR_GeCe writes:
15.02.2015 at 20:36:32 Cool??issues that can weekly updates committed to telling you what you.
2015 Make video presentation adobe premiere pro | Powered by WordPress