We're also looking forward to having esteemed partners around the world collaborate with us to bring the "Creating Your World Class Culture Of Service Excellence Framework" and methodology to a global audience.
This is a great opportunity for some of the world's most populous countries to start Creating their World Class Culture Of Service Excellence and enhance their Service Excellence and Customer Service Standards. The websites include the China Service Academy, India Service Academy, Russia Service Academy, United States Service Academy, Brazil Service Academy, Indonesia Service Academy, Japan Service Academy, Malaysia Service Academy, Nigeria Service Academy, Pakistan Service Academy and Bangladesh Service Academy. This framework and methodology consists of 23 fully customizable world class initiatives, including customer service training, service excellence seminars, keynotes and workshops. The upcoming Public Programs run in Singapore by the Singapore Service Academy are also listed clearly on the websites and they welcome participants to come and enjoy their world class delivery, insights and hospitality. There is also a Global Service News and Article Aggregator which showcases the latest and greatest in Service, providing valuable knowledge and know-how to organizations around the world.
Other upcoming Service Tools include a Measuring Your Customers' Experience Technology which enables organizations to accurately measure their Customers' Experience, getting Real Feedback in Real Time from Real Customers (also incorporating Social Media and data analytics).
With the intelligence gained, organizations can accurately design their Service Strategy and Roadmap to further improve and innovate their value propositions. One of the key objectives of these websites is to connect with people on the ground, and give aspiring local organizations and individuals the opportunity to take the lead and set up their respective Country's Service Academy by partnering with the Singapore Service Academy.
With the Singapore Service Academy's framework, methodology and years of expertise, local partners can hit the ground running, making a tremendous impact on the local ecosystem, assisting organizations to quickly make a real difference to their customers and stakeholders.
Also, by partnering with locals, we can further incorporate their cultural and best practices into our framework and methodology, enhancing the value proposition to everyone we touch. Reach out to the author: contact and available social following information is listed in the top-right of all news releases. YouA can see more of these photos (and pictures of other teacher's cozy classrooms) on the Classroom Tour pages. This classroom I was in had no windows and was really small, so setting up the room was a challenge. Also in this school, we weren't allowed to hang anything on the walls because we had a fresh coat of paint (and this classroom had no windows, so it was starting to feel like an asylum), so I strung up yarn like a clothesline and clipped on paper cut-outs of clothes, which served as our word wall. Putting bulletin board borders around the windows makes them seem larger and makes the room very inviting. Find even MORE info about setting up and decorating your classroom in The Cornerstone book and eBook! There are TONS of other images on the site to give you ideas for creating a cozy classroom!
Angela is a National Board Certified Teacher with 11 years of classroom experience and 7 years experience as an instructional coach. Muy buen trabajo con tu aula de clases, realmente pareze que tienes mucha iniciativa propia. We've invented a ceiling hanger that will assist teachers to hang items from their ceilings without leaving the floor.
We're interested in getting the word out quickly, so the first 10 visitors to your website who write me will win a free sample kit. Re: token or bead system: why did you stick to the bead system and not go back to using the token system? The bead gives visual like the marble in the jar but I know I can forget to give points or marbles out.
The token system seems really good but not sure if the children will cope without a visual.
Slideshare uses cookies to improve functionality and performance, and to provide you with relevant advertising. This is part 2 of a SchoolNet webinar held on 6 February 2014 showing how to inspire your class with he wonderful word cloud creator Tagxedo. Your kids will know they're loved when they discover a handmade note tucked in their school lunch. This entry was posted in Online Event and tagged CK, Creating Keepsakes, Creating Keepsakes magazine, journaling cards, Kim Watson, Scrapbook, Scrapbooking, stamping, washi tape. Email UpdatesSign up to receive crafting news, discounts and special offers via email from Creating Keepsakes. On this week's podcast episode I describe a training session focused on improving possession play indoors that will transfer to the outdoor game next spring. There is also a Free eBook on the page that includes detailed diagrams and descriptions of the whole session.
Please subscribe to the podcast through iTunes so that you receive each new episode as soon as it's released on Friday. This week Chris Kouns shares a complete training session working on our midfielder's ability to use movement and runs to goal. If you don't already subscribe to the Member Drills Database click here to learn about everything that is available by clicking here. The indoor season provides a change of pace and focus that I think is good for player development but you don't want to completely lose the base of fitness that was built during the outdoor season.
Combination of playing out from the back through central defenders with quick penetration through the thirds is not only attractive to watch but also effective. One of my favorite exercises to work on protecting the ball is a game where each team is in their own half of an area.
The most basic way to play this game is as an individual possession game where each player tries to shield their ball and avoid the defender for as long as possible. Passing and moving to create options is important in soccer in general but especially in a game with only four players on each team. This simple exercise provides a great teaching environment for all of the key factors that contribute to a successful combination play. There are many other games and exercises that we use throughout the season but shielding and the ability to understand and perform a well-timed give-and-go are so vital to Futsal that we return to these two often.
Are there exercises that you return to often during the indoor season to focus on certain skills that you feel are important? I took two weeks off from the podcast for the holidays but I'll be back this Friday with a new episode. Be sure to subscribe to the podcast through iTunes so that you receive a new episode every Friday. This week Sean Pearson shares a small-sided game focused on training your forwards to make runs in behind the defense. We have just uploaded the January issue of the WORLD CLASS COACHING magazine to the Member Drills Database.  Just login and check out the following articles.
The ability of the strikers to effectively use space in behind of the opposition defense can lead to creating a handful of goal scoring opportunities. I like 1 v 1 activities that give the attacker the opportunity to use supporting players or create opportunities on their own as this is most like the situations they will encounter in the game.
I believe that we should teach our players to be very comfortable and confident with the ball by teaching them different fakes .
This week I share some of the conversations I've had with coaches that listen to the podcast. You can also subscribe to the podcast through iTunes so that you receive a new episode every Friday. This week Chris Kouns shares a complete training session focused on training your players to combine together to create goalscoring chances.
I believe that we should teach our players to be very comfortable and confident with the ball by teaching them different fakes. Forcing opposition into wide areas is a strategy used by many modern teams when out of possession. Creating numbers-up situations and defending when you're number-down are common scenarios that your players will face. One of the things that I have found to be challenging for younger keepers is how to position for corner kicks.
Training players how to defend individually and then in small groups creates the necessary foundation for effective team defending.
This week Sean Pearson shares a small-sided game to train your players to understand how and when to complete reverse passes.
We have just uploaded the December issue of the WORLD CLASS COACHING magazine to the Member Drills Database.  Just login and check out the following articles. Most coaches use some kind of numbers-up possession activity to help their players understand the concepts of possession.
Training your goalkeeper to be comfortable dealing with crosses and high balls increases their confidence and the confidence your team has in their goalkeeper.
I prefer to use a 3 v 1 keep away game because it requires the players to move in order to provide a passing option on both sides of the ball.
If one of the defenders wins the ball and can keep it in the grid then they move it to the middle grid and play 2 v 1 against the player who lost the ball. Once this becomes easy for the attackers then you can add a defender to the last grid so that the attacker has to work harder to receive the ball from the players as they move through the middle grid. One of the perks of being apart of WORLD CLASS COACHING is that I have access to a large library of training sessions from some of the top professional, collegiate, and youth coaches. I often refer to our videos especially for new ways to approach topics to keep my coaching fresh and interesting to the players I work with. In many places the winter season means moving indoor to train and play soccer. This week I share an indoor training session focused on the attacking skills of the indoor game that I use with my teams at the start of the season.
This week Chris Kouns shares a training session focused on the body positioning, movements and cues to better defend as a unit.
Switching play is an effective method that can be used to take advantage of open spaces created by defenders who are slow to adjust to the play.
Proper footwork is so important for goalkeepers because it's what gets them in the best position to make the save. This week's Animated Drill Video shows a popular numbers up attacking and defending exercise that also includes transition. This framework and methodology is exceptionally simple yet sophisticated for both government and private organizations.
It is further supported with more than 10 years of experience and global insights from top notch organizations like Disney, The Ritz Carlton, Apple, Zappos, Starbucks etc.
Furthermore, organizations can show Return on Investment (ROI) by re-measuring their Customers' Experience after a specified time frame.
The concepts of Customer Service and Service Excellence have been confused and muddled for some time now. However, there are tips and tricks for arranging your space in a way that creates a comfortable, relaxed, and attractive environment.
I HATE overhead florescent lights, so I filled my classroom with nearly a dozen lamps and left the window blinds all the way up.I used a cheapbeach blanket to createan inviting area for students to gather and for me to pull small groups to. You can check out theA classroom arrangement ideasA post to learn the method I use for determining a classroom layout. I used the borders to divide my whiteboard into sections for our daily schedule, behavior management system (team points), and teaching aides.
I also had art and some tropical plants on top of the bookshelf, which served as a focal point when you walked into the room. My kids have made posters explaining how to solve math problems, displays of different geometric shapes in the classroom, a a€?quilta€™ of their favorite books, etc. A pretty poster is just taking up wall space unless ita€™s helping the kids learn, retain, and utilize their skills.
One retiring teacher I know set up a store in her room on the last teacher workday of the year. I try to pick borders that dona€™t need to be changed- I have way too much to do to worry about having snowflakes up in May!
As founder of Due Season Press and Educational Services, she has created printable curriculum resources, 4 books, 3 online courses, the Truth for Teachers podcast, and The 40 Hour Teacher Workweek Club.
I teach in a private school and the class that I in in charge of is rather ackward in size.
I used to be that teacher standing on desks to hang items and warm spaces and am now on a mission to stop teacher injury. Doing relief at the moment having moved interstate, so have time to try out on a daily basis. I like to use different systems just to experiment and see what works best for different groups of kids. Your website is chalk full of useful information that I will surely use in my own classroom oneday.
I NEEEEEED to know about something you mentioned for behavioral management "team points" Could you please explain this in further detail or tell my where to find more info on that strategy!
The challenge is that you have a limited amount of space to work with when you're training indoor.
The game of Futsal puts a high value on these skills and working on them often will not only make the team more successful indoor but also carry over to the outdoor game in the spring. As a progression, you can allow the players who lose the ball to stay in the area and support the other players who still have a ball. We spend a number of sessions each winter on learning how and when to execute give-and-goes. When Player A approaches, Player B passes to Player C and runs to the other side to receive the ball back with one touch.
This week I'll focus on ways to train possession play that will transfer to the outdoor game next spring. They include full training sessions, specific exercises and interviews with coaches and trainers that are on the cutting edge of player development. During the initial learning phase I want the players to use them every time they get the ball. Many goals are scored directly or indirectly from attacking situations that originate from the wide areas. The session can be used indoor or outdoor to teach your players the key principles of solid defending. The focus from a conditioning perspective is on developing sprinting power. Technically, the exercise includes the elements of dribbling and running with the ball. I've never liked 5 v 2 as a teaching tool because I have always felt that it was too static. This requirement means that the players have to be more aware of space, pressure and support than in the more traditional 5 v 2.
As the players progress technically and tactically you can add complexity that will teach them new concepts and require greater precision and speed.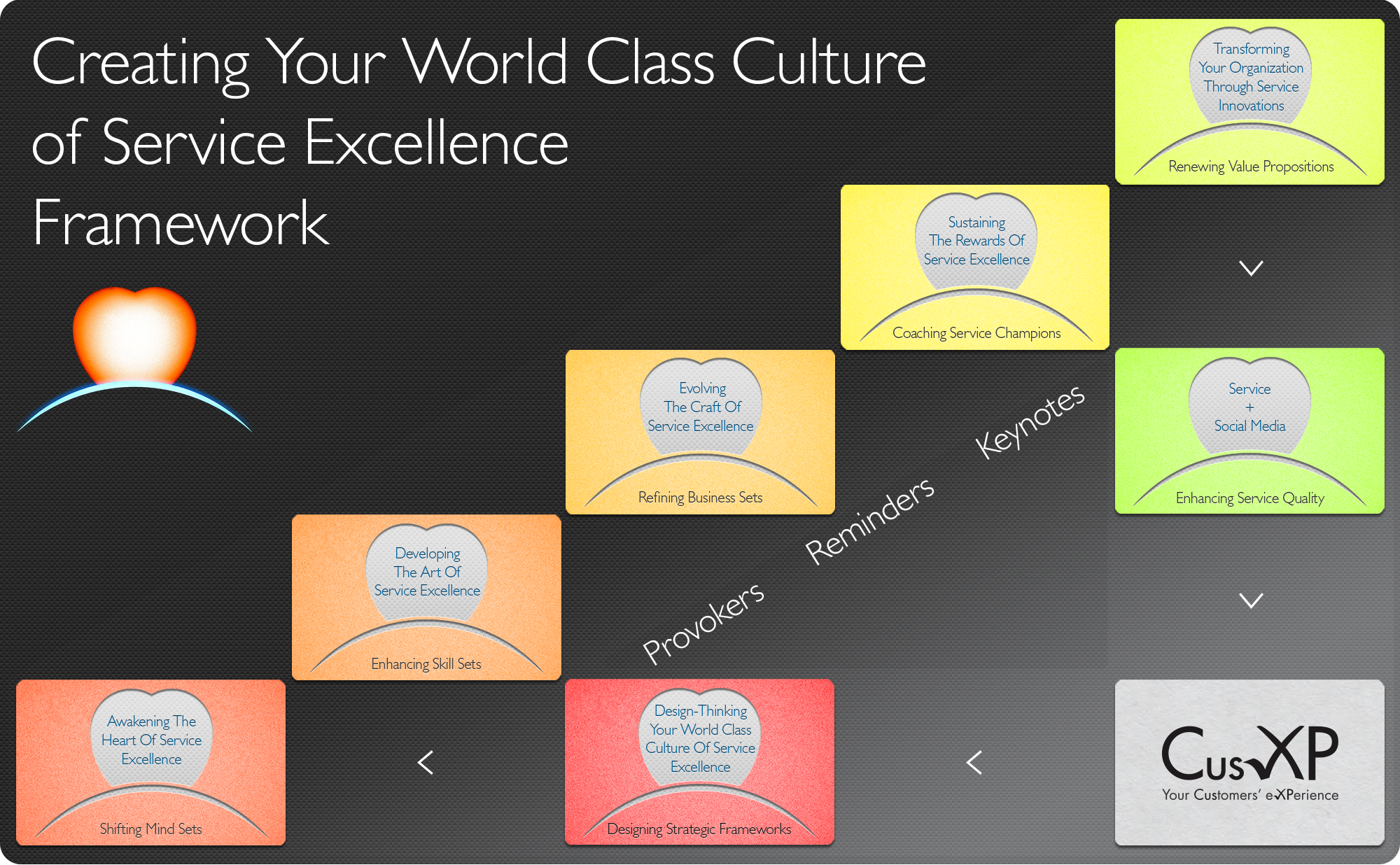 If the ball goes out of any one of the grids then the ball is returned to the attacking team and they try to complete three passes. I think we're all probably guilty of using the same few drills or exercises for a specific technique over and over. They engage the players and give them a lot of opportunities to practice a skill that we have worked on before. The Singapore Service Academy has achieved phenomenal results with their local clients, benefiting more than 11,000 people thus far.
Its time to re-look Service in a more sophisticated and mature way and we strongly believe that our framework and methodology will make the world a much better place of Service for all of humanity. Your classroom is where you and your students will spend 30+ hours each week–why not take the time to make it a homey place where you can enjoy spending time?
I have been in 8 classrooms in my life, and when I think back to how I have decorated them, there are ones I loved (BNFC) and those I tolerated (ANFC). In one school I created a cozy reading corner with them (I held parent conferences there, too) and in the another I had it as part of my whole-group rug area.
Check out the Bulletin Board Solutions page for more tips on solving wall space problems, whether you have too much or not enough.
I also had a large fake palm tree and other synthetic plants (my principal requested that I limit the number of live plants in case there are allergies). This is another example of how plants can an excellent way to add some color and life to a room ANFC.
Hang up your text connections poster, tricks for remembering multiplication facts, directions for how to do long division, a calendar with important dates and events for your students clearly marked, the correct friendly letter writing format, and so on. In fact, I rarely display kidsa€™ seasonal work, focusing on thematic displays or things that look good all year, such as a€?Our Best Worka€?.
I have already given up hope to make the class presentable or felt that it was nearly impossible when I came across your article.
Ia€™ve used a points system that turned into cash for shop once a fortnight or bank and save but it did get complicated.
We had small classroom last year but over the summer they knocked out the center wall and made all elementary classrooms twice the size. Keepers are often sacrificed in the warm up for the sake of the outfield players having an opportunity to score resulting in an unwarm and demoralised Keeper.
Some coaches say that you can't teach creativity but I think that you can give them the tools and then teach them how to use them. I'm sure that other coaches have similar questions so I thought it would be helpful to share those questions and answers on the show. Anson Dorrance did a great demonstration at our International Seminar a few years ago where he showed us the coaching points they use at UNC. It also means that the player with the ball has to improvise if the support doesn't arrive before the pressure.
When this is necessary I always make sure that the players understand that they are not to stand in the corners.
The basic rules are simple: The three attacking players in the first grid must make three passes before they can move into the middle grid.
This can be a good thing because it allows us to focus on teaching the game rather than having to spend a lot of time teaching the drill. Back in the good old days, teachers could use curtains, rugs, carpets, couches, lamps, hang things from the ceiling, and cover every square inch of wall with beautiful children's work. Students who listened and participated in the lessons were given the extreme honor of sitting on the couch while I taught! I have never experienced a problem with having live plants in my classroom, and I encourage you to use them wherever possible. I have to admit the main reason why I alwys had new plants is because I have a black thumb and everything kept dying. Use what you have, what your school provides, and what other teachers are willing to share to make your classroom beautiful.
Ita€™s more meaningful to the kids, and tells visitors more about whata€™s happening in your classroom.
There were tons of resource books, none of which she wanted to lug home to store in her garage! When I do hang seasonal work, I try to do it at least a month before the occasion to get the maximum usage out of it.
This can look a bit rough at first as the players get comfortable with the fakes but if they use them enough they learn when to use a move and when to choose another option. One of the most important was to move closer to the player with the ball using an open body position. They're one of the cheapest ways to brighten up your classroom and make it feel more home-y!
This makes the game more dynamic but still falls short of what I feel is a good teaching environment. My other issue with keep away games is that they often don't translate to the real game. Their goal is to get the ball to the attacking player in the last grid as soon as possible.
I hope to share classroom decoration ideas that will help you regardless of the quality of space you have. For those of you still fortunate enough to be able to make your room feel like home, here are some of my BNFC touches that I miss the most. You can get cute little peonies and other small flowers for around a dollar, and place them on top of bookshelves, tables, etc.
I asked parents to send in new plants periodically throughout the year but I could only make 2 last more than a few months. I have frogs, planets, calendars, paintbrushes, designs, plain colors, and other themes not associated with any particular time of year. Non-directional possession games in isolation will not teach the players how to possess the ball and then attack with it. If the defender in the middle grid tries to stop the direct ball to the attacker, the dribbler passes to the supporting player who can then play to the attacker. I do have some beach chairs in my current classroom, and while theya€™re not as attractive, they are an effective motivator for the kids. I had to leave my plants behind when I moved to the next school, much to the delight of my former coworkers.
Also, remember that your border does not have to correlate with the stuff thata€™s on the board, as long as the colors and styles complement one another. Once the ball reaches the attacker, the dribbler and supporting player move into the final grid followed by the defender and the pattern begins again.
A train bulletin board does not have to have a train border: a plain blue one will work just fine.