This rose tattoo belongs to James from Papercut Pictures, not only have I worked with James on the London Tattoo Convention series, but he is also my boyfriend, so this is a difficult and emotional post to write. James's sister Katherine died from the rare form of cancer sarcoma just over a year ago.
Sarcoma UK is the main charity in the UK dealing with all types of sarcoma. Sarcomas are rare cancers that develop in the supporting or connective tissues of the body such as muscle, bone, nerves, cartilage, blood vessels and fat. Sarcoma does not discriminate – there are around 3,200 new cases each year in the UK. James wanted to get a tattoo in memory of his sister and Katherine had a rose tattoo down her side.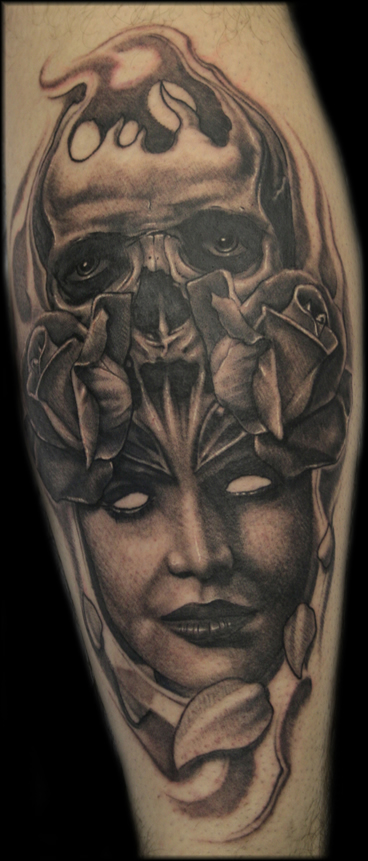 Katherine got her rose tattoo before she died, so she could live life to the full and experience as many things as possible. A lot of neo-traditional work, I also like a lot of animals, which I guess stems from my choice of degree. I would like my work to go in a more real direction, so it has a more natural appearance to it, I think somewhere in the middle of neo-traditional and realistic would be perfect. But I would maybe have gone down the animal route as a pet behaviourist, specialising in rabbits.
Then when I was 16, I had a heavily tattooed boyfriend who suggested I start drawing flash for shops.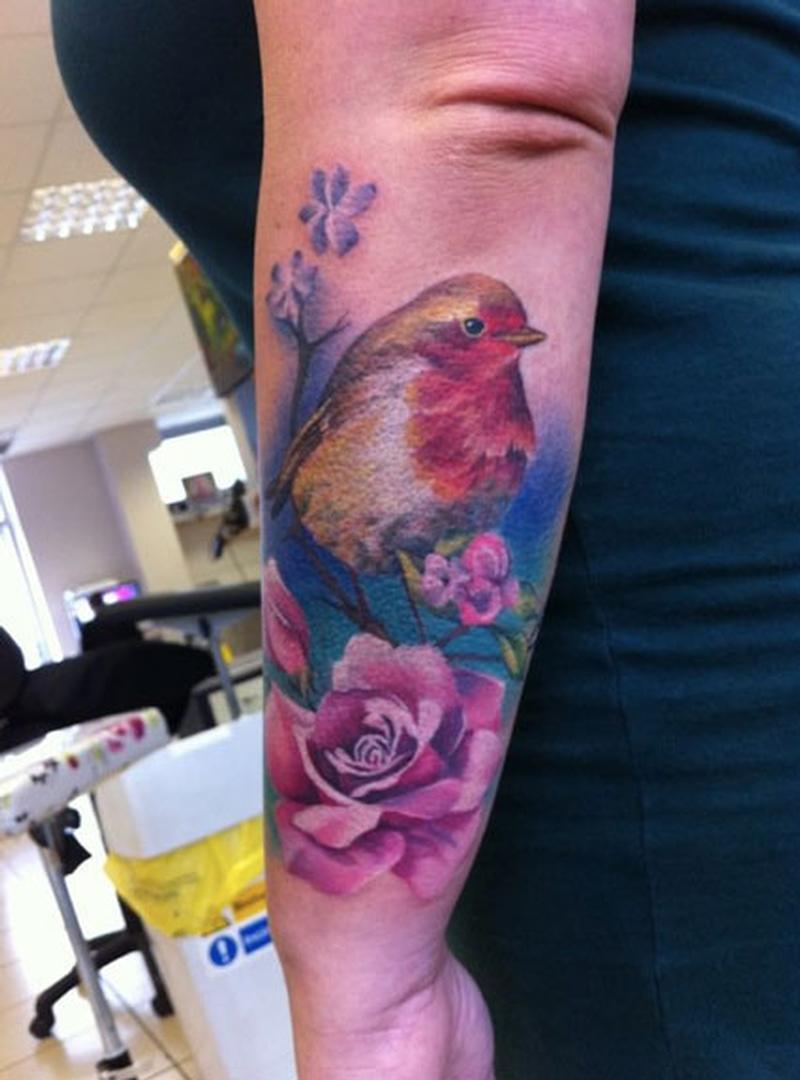 In the mean time I did Art, Art History and Photography A-levels, then a degree in Applied Behavioural Science and Welfare of Animals.