Edinburgh's new TV channel is here – Sky 117, Virgin 159 and Freeview 23, Make sure you retune! It's often easy to forget that tattoos are individual works of art, with the skin becoming a canvas for a piece of art that lasts a lifetime. For tattoo artist David Corden it's time to shine in Edinburgh, as after following guest spots at tattoo conventions around the world, he will open his own studio and art gallery in the Grassmarket this June. Known for his 'realism' style of designs, it's hard to believe that David did not intend on becoming a tattoo artist.
Working as a ventilation engineer, it was a stroke of fate that pinpointed his tattooing career on meeting tattoo artist Jim Gamble.
It was not until four years later, by another stroke of luck, that the duo would meet again as David's cousin was receiving a tattoo from Jim who explained he had never heard from David since that appointment despite asking to see his portfolio of work. One phone call and a few hours later, David landed an apprentice job at Ritual Art in Rainham.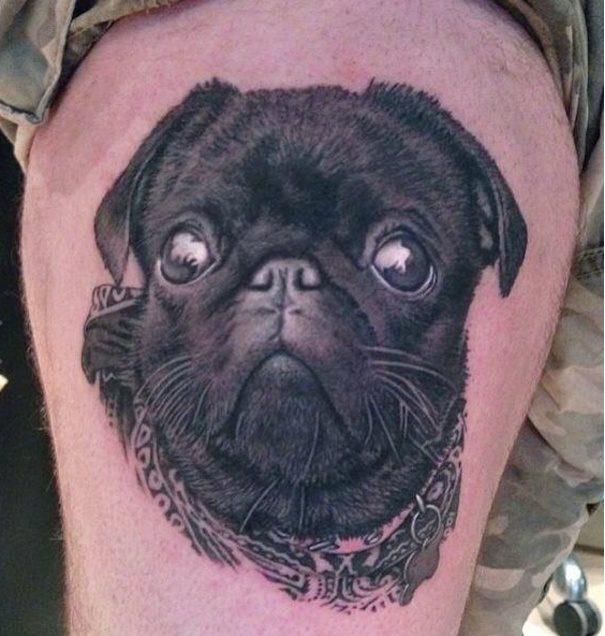 Realising his inclination for ink, the studio spot soon developed to convention appearances across America and Europe culminating with a waiting list of months for his tattooing sessions.
Marking eight years tattooing this summer, David has decided now is the time to open his own studio in the Grassmarket.
Semper will open this summer in the former Helios Fountain combining an art gallery with the tattoo studio with work on display in the front space from clothing by Walker and Slater fashion to jewellery from Tessa Metcalfe, alongside paintings. David hopes the new style of studio will offer a challenge to the misconceptions which surround tattooing. Did you enter your details correctly?If you've forgotten your details then use the 'Forgot password?' link. Now that you've joined STV, we'll be able to send you email updates about STV's programmes and services.
By continuing you agree to our Terms of Use, including our Privacy Policy and Cookie Policy.
We've sent you a new verification email.Please check your email and follow the instructions to verify your account.
To submit your vote for , please enter your date of birth to help us confirm your eligibility. Please tick this box to confirm that you are a resident of the UK, Channel Islands or Isle of Man. Please tick this box to confirm that you have received consent from a parent or guardian in order to complete this form and submit your vote. By doing so, you confirm that you and your parent or guardian have read and accept our Voting Terms of Use, Privacy Policy and Cookie policy, and that the details you have entered are correct.